KFC is Selling a Firelog that Smells like Fried Chicken
"You'll never settle for a boring, fire-scented fire again."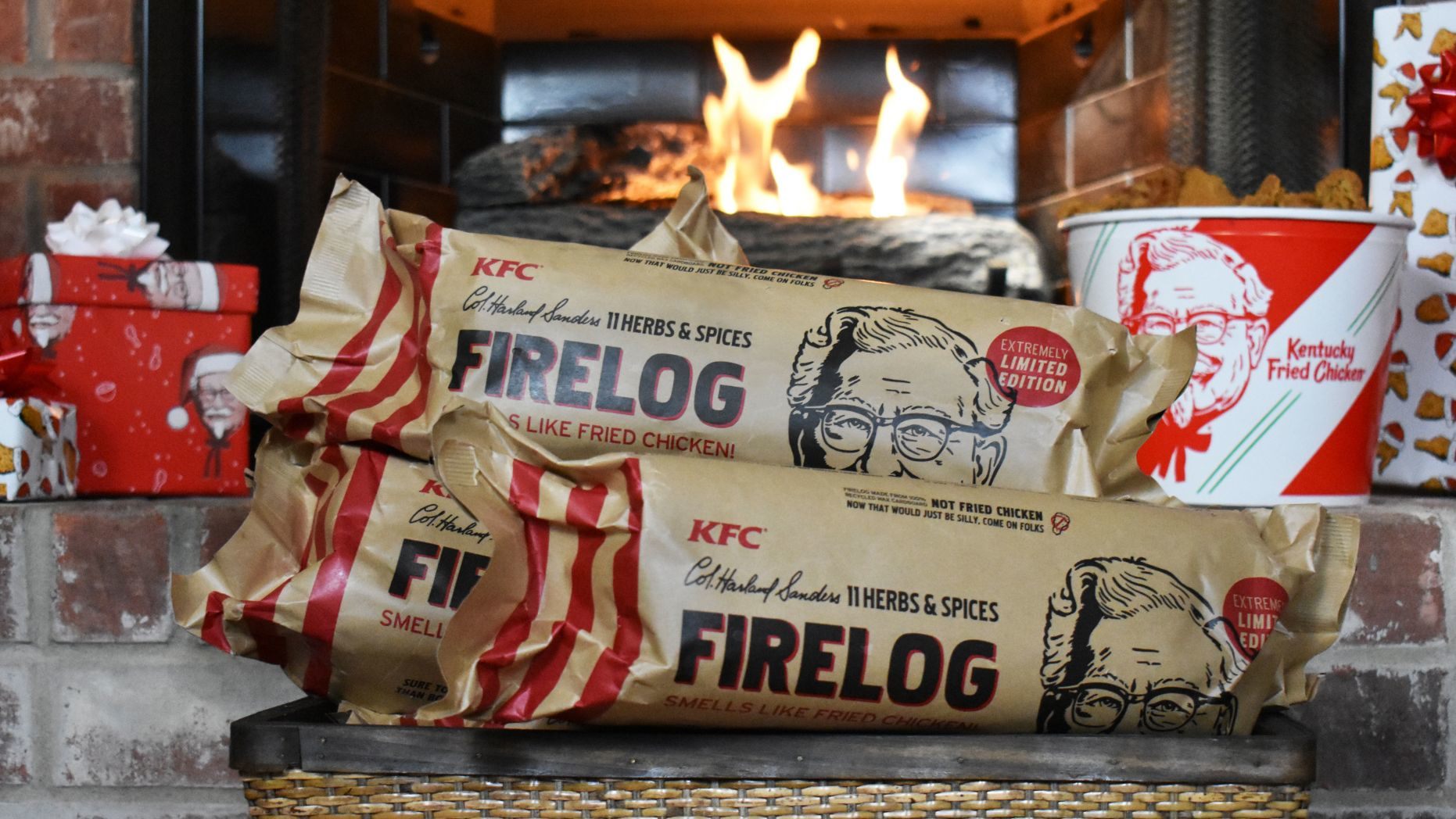 (Photo: KFC)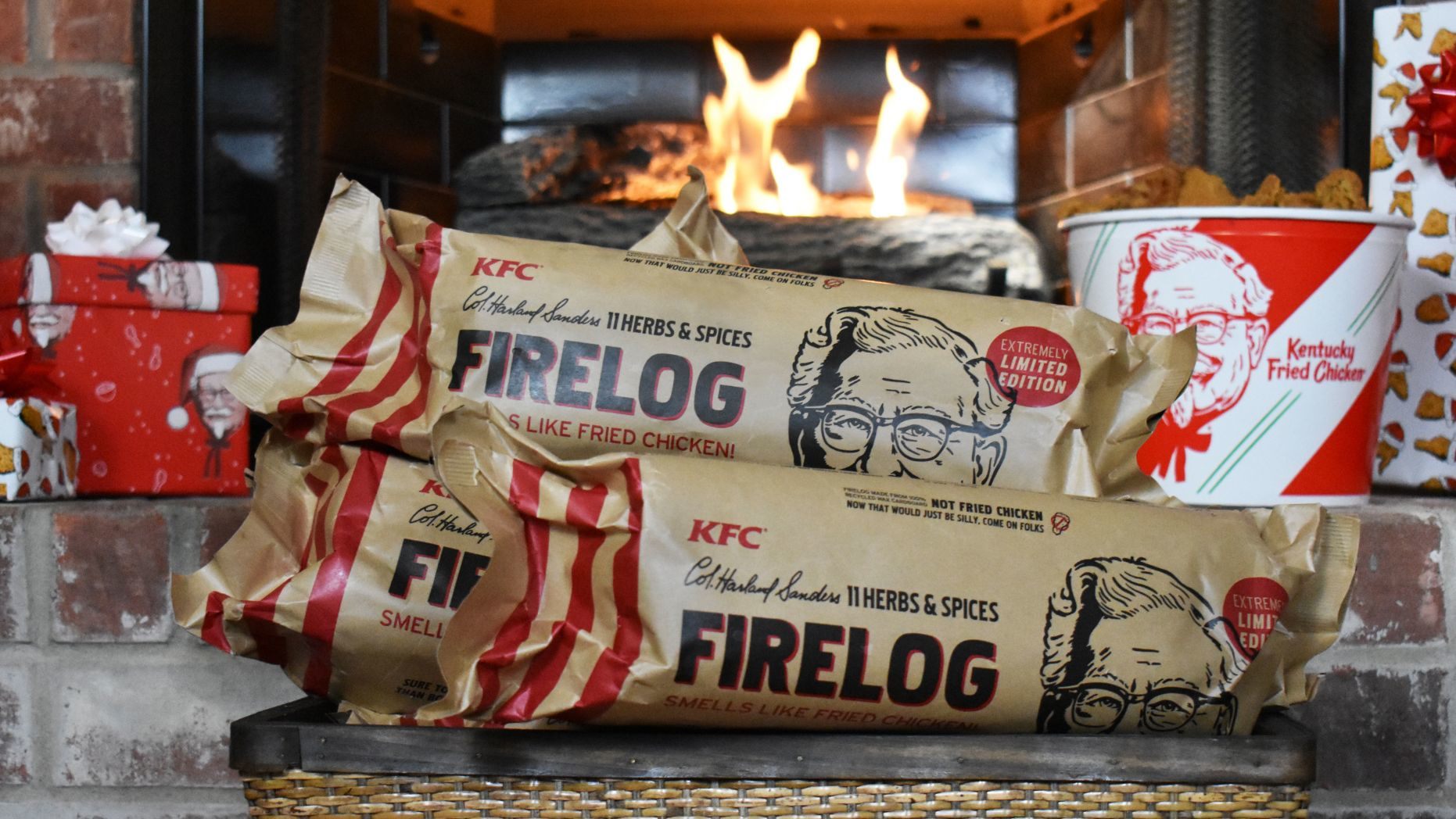 If you've ever wanted your home to smell like a bucket of fried chicken, I have just the thing for you: The KFC 11 Herbs & Spices Firelog.
The description on the website reads: "Imbued with the unmistakable, mouth-watering aroma of Colonel Sanders' secret recipe, the KFC 11 Herbs & Spices Firelog finally puts to rest the age-old dilemma, 'How can I make this fire a hundred bajillion times better?'
"You'll never settle for a boring, fire-scented fire again."
Made in collaboration with Enviro-Log, the chicken-scented firelog is made from 100 percent recycled materials thereby making it somewhat eco-friendly, and burns for around three hours. 
Just toss it in your fireplace and let the synthetically manufactured aroma of fast food waft through your home. Mmm. Finger lickin' good.
"At KFC, we have always been proud of our role in bringing loved ones together at the dinner table around a bucket of our world-famous fried chicken," Andrea Zahumensky, chief marketing officer of KFC U.S., said in a press release.
"Now, this winter we're bringing all the things we love – family, friends and fried chicken – together around the fire with our scented firelog."
Because nothing spreads holly jolly holiday cheer like a Kentucky Fried fireplace.
You can get your firelog from the KFC website for just $18.99, but it's currently sold out. Sorry. Hopefully Colonel Sanders restocks soon.