Medal of Honor Recipient Kyle Carpenter Charged With Hit-and-Run
Police in Columbia, South Carolina, say he struck a pedestrian.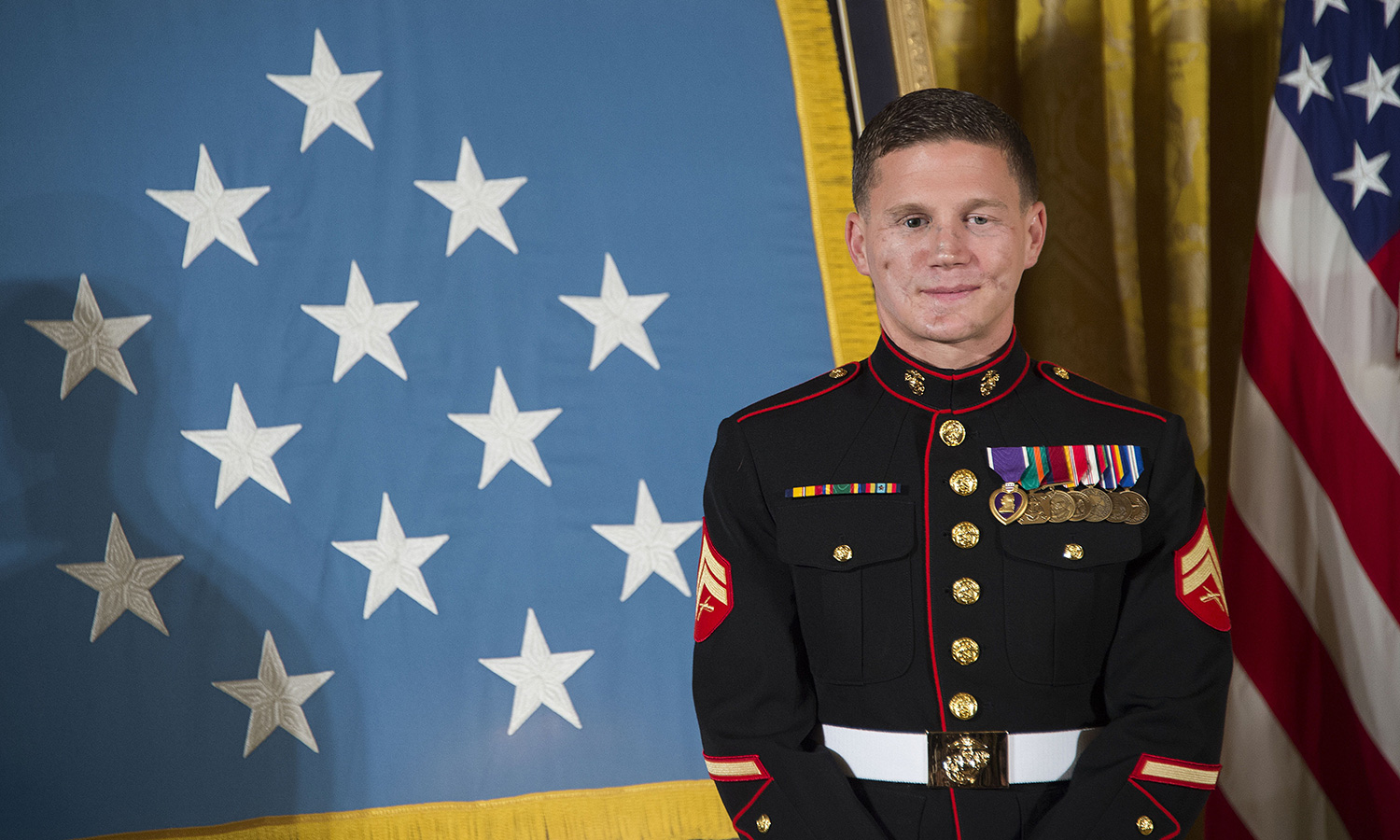 Kyle Carpenter, the youngest living recipient of the Medal of Honor, has been charged with hit-and-run, according to police in Columbia, South Carolina.
Sometime in early December, Carpenter, now a student at the University of South Carolina, was allegedly involved in an automobile accident in which he made an improper left turn, striking a pedestrian who was crossing the street, according to The State. After checking to make sure the person was uninjured, he apparently got back in his car and took off. After checking surveillance tapes, police identified the automobile as Carpenter's.
Drugs or alcohol are not thought to have been a factor in the accident. The hit-and-run charge has been classified as a midemeanor. 
" tml-render-layout="inline

Further information is not yet available, and it seems possible that Carpenter was unaware he had committed a crime at all. But whatever happened on that roadway, he remains one of the most admirable heroes of the Afghanistan war. Back in 2010, he was serving as a squad automatic weapon gunner in Helmand Province, Afghanistan. During a Taliban attack in July of that year, Carpenter dove in front of a live grenade to protect one of his fellow Marines. He lost his right eye in the incident, and suffered wounds to his face and arm. 
For his act of heroism, Carpenter was awarded the Medal of Honor in 2014.
" tml-render-layout="inline
The citation praises him for "conspicuous gallantry and intrepidity at the risk of his life above and beyond the call of duty." Maxim has reached out to the Columbia Police, and we will update the story as more information becomes available.