Kylie Jenner Heats Up Acne Studios Denim Campaign
The sultry shoot stars Kylie and her denim-clad doppelgänger.
Jeans are a wardrobe essential any time of year, and nobody does denim quite like Kylie Jenner. At least, that seems to be the case with one glance at the just-unveiled Acne Studios Fall 2023 denim campaign starring the reality TV superstar and mogul.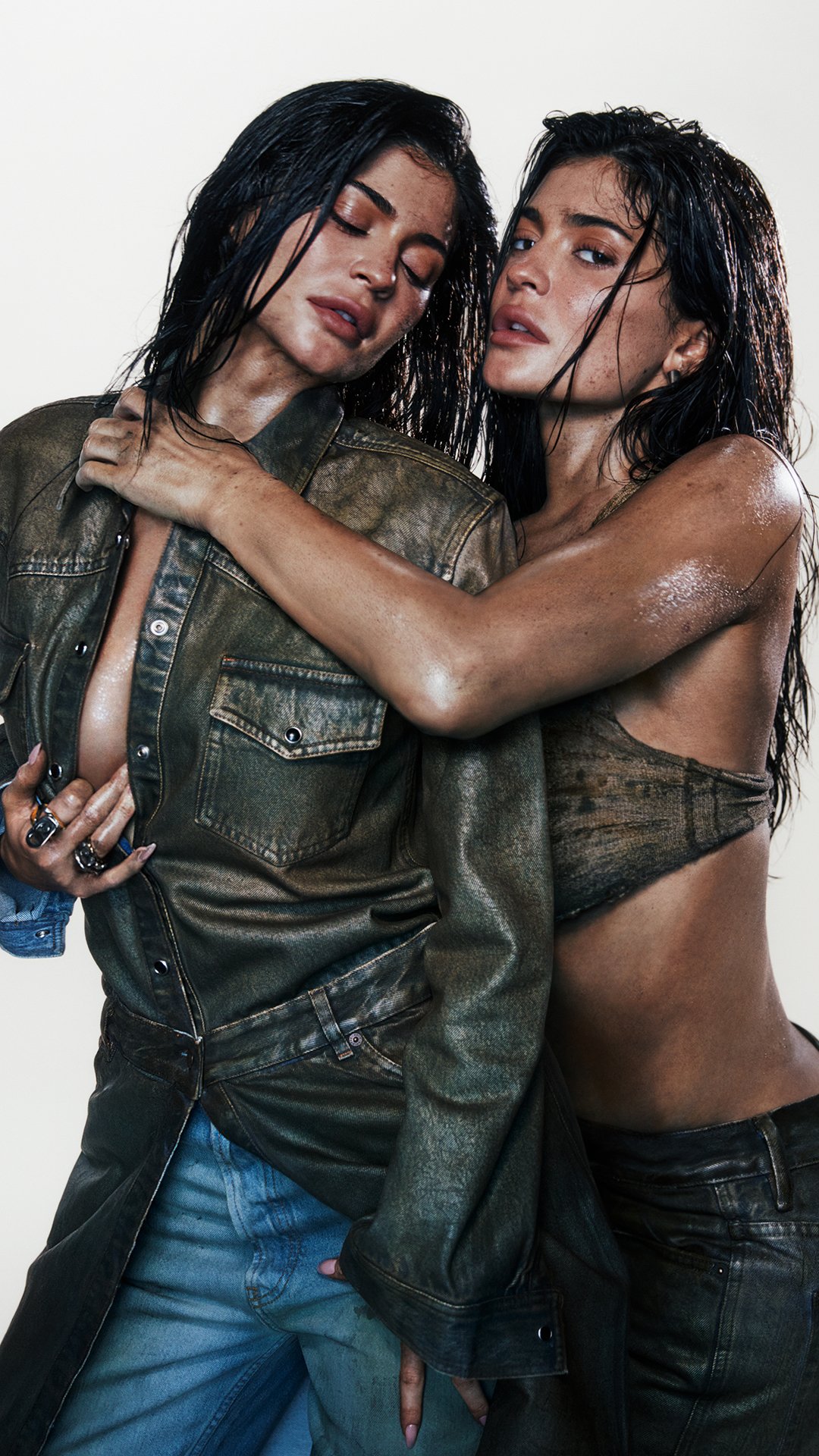 The Swedish fashion house, which shot to fame after creative director and founder Jonny Johansson gifted 100 pairs of jeans to creatives, artists and friends of the brand, has cut its teeth on denim. Jenner certainly brings even more visibility to its offerings, just as her sister Kendall Jenner has done for Calvin Klein.
In fact, Kylie is currently receiving even more media attention than usual, as paparazzi continue to hone in on her rumored romance with Timothee Chalamet after the pair were spotted getting cozy the at the final Los Angeles date of Beyonce's "Renaissance" tour. This extra Kylie Jenner buzz will surely be seen as a serendipitous development by Acne Studios.
The campaign sees the youngest Jenner sister wearing an array of Acne Studios jeans, and not much else, in a campaign shot by Carlin Jacobs and styled by Leopolda Duchemin.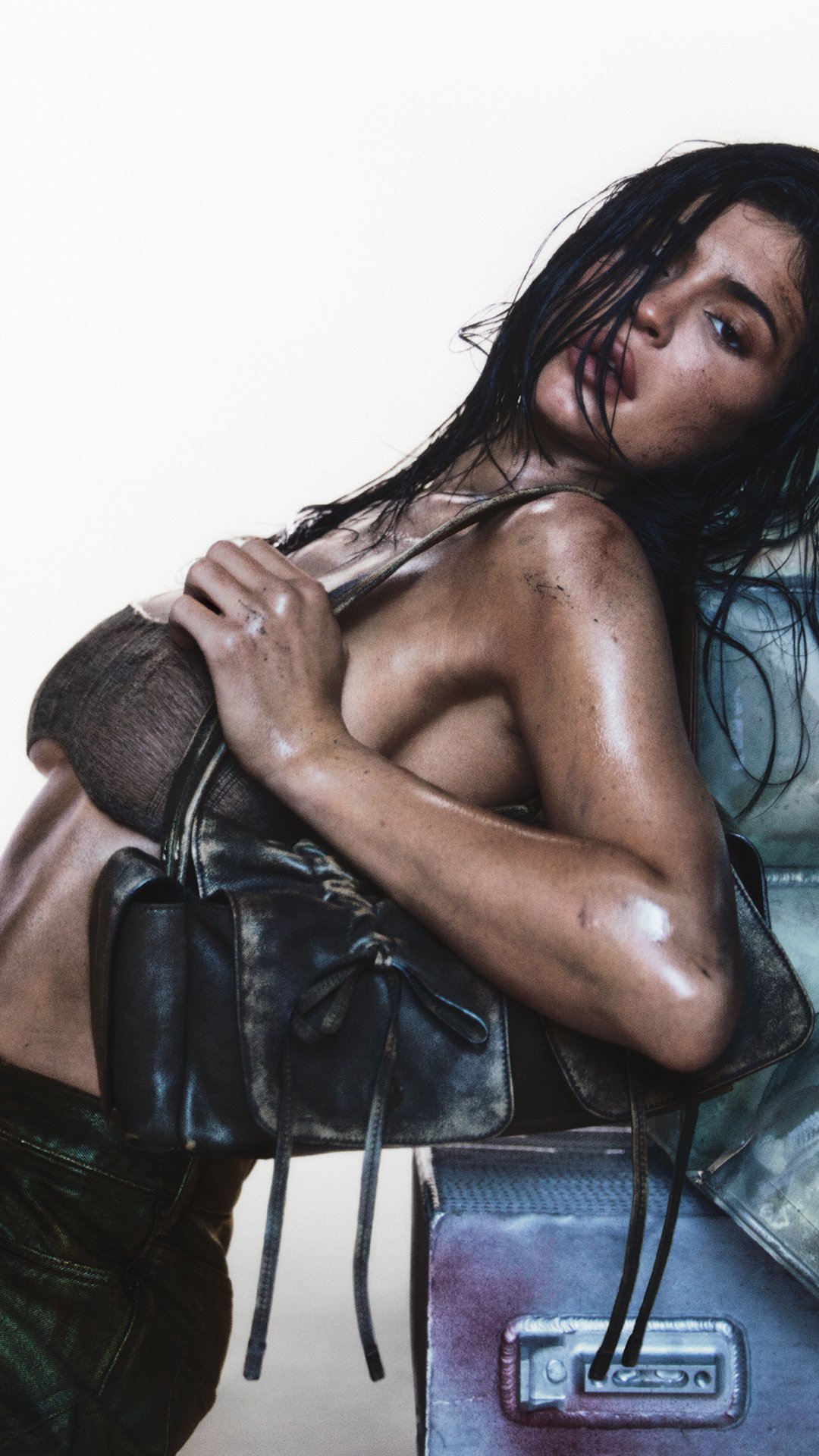 Jenner is also adorned with body paint, and the jeans have a pleasingly faded, gritty quality to them in a stripped-down campaign designed to show off "an evolution of the fabric at the heart of Acne Studios" through various denim washes.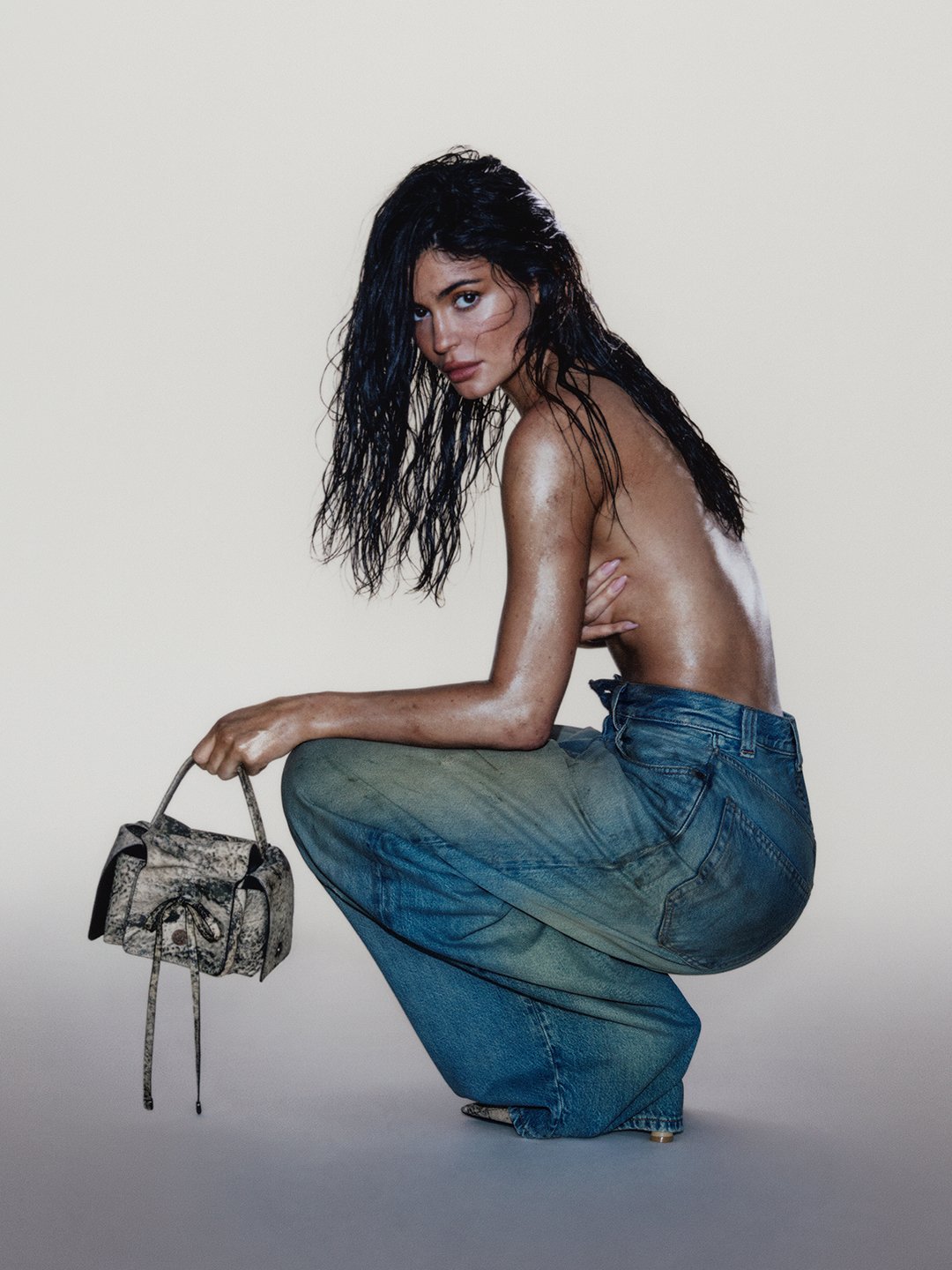 Jenner is no stranger to wearing Acne Studios jeans, and of course, any garment Jenner or Kardashian touches or wears experiences a strong surge in popularity.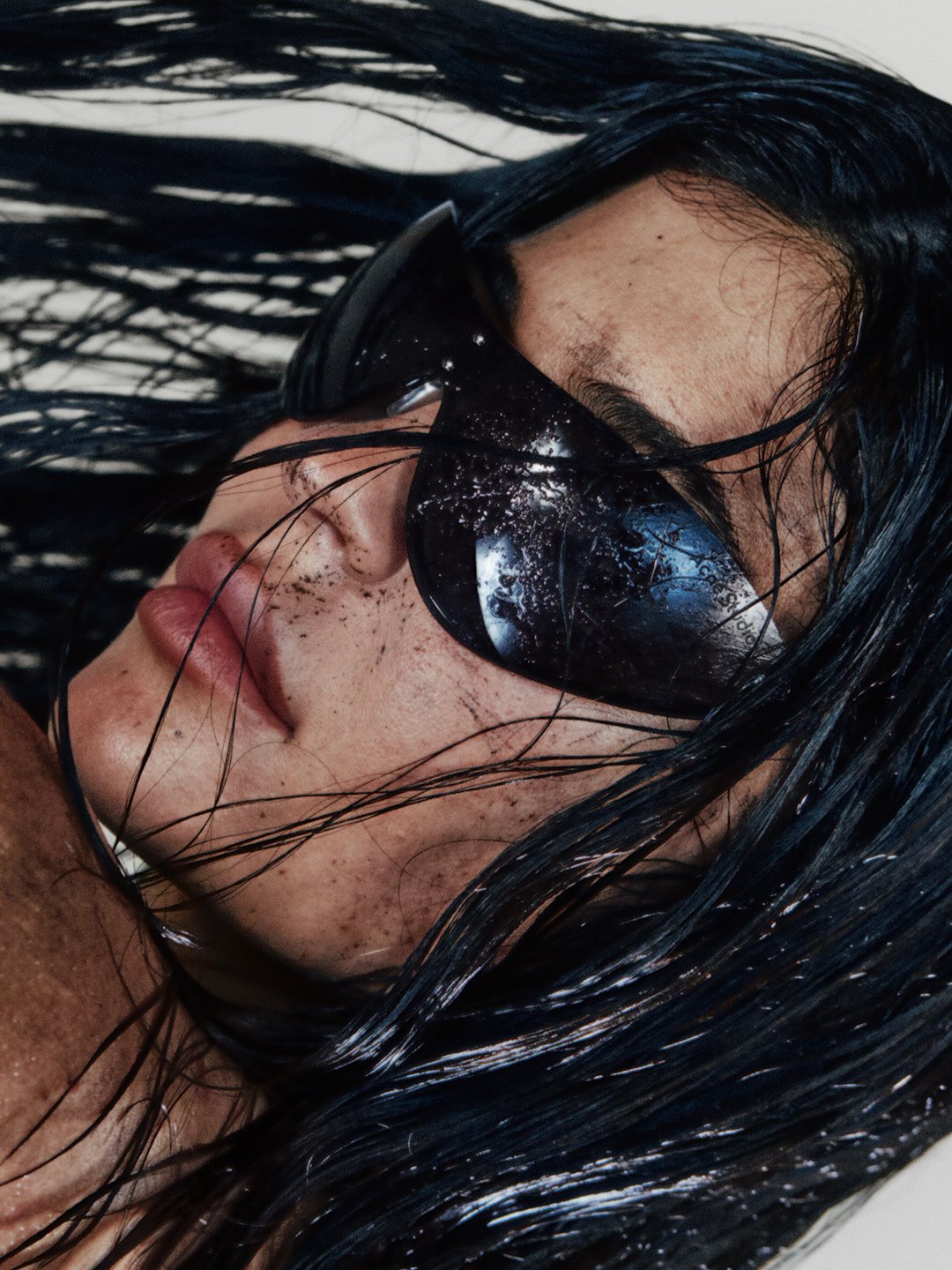 "I love the organic relationship I've built with Acne Studios. I am a fan of the brand and I've worn their product over the past few years," she said in a statement.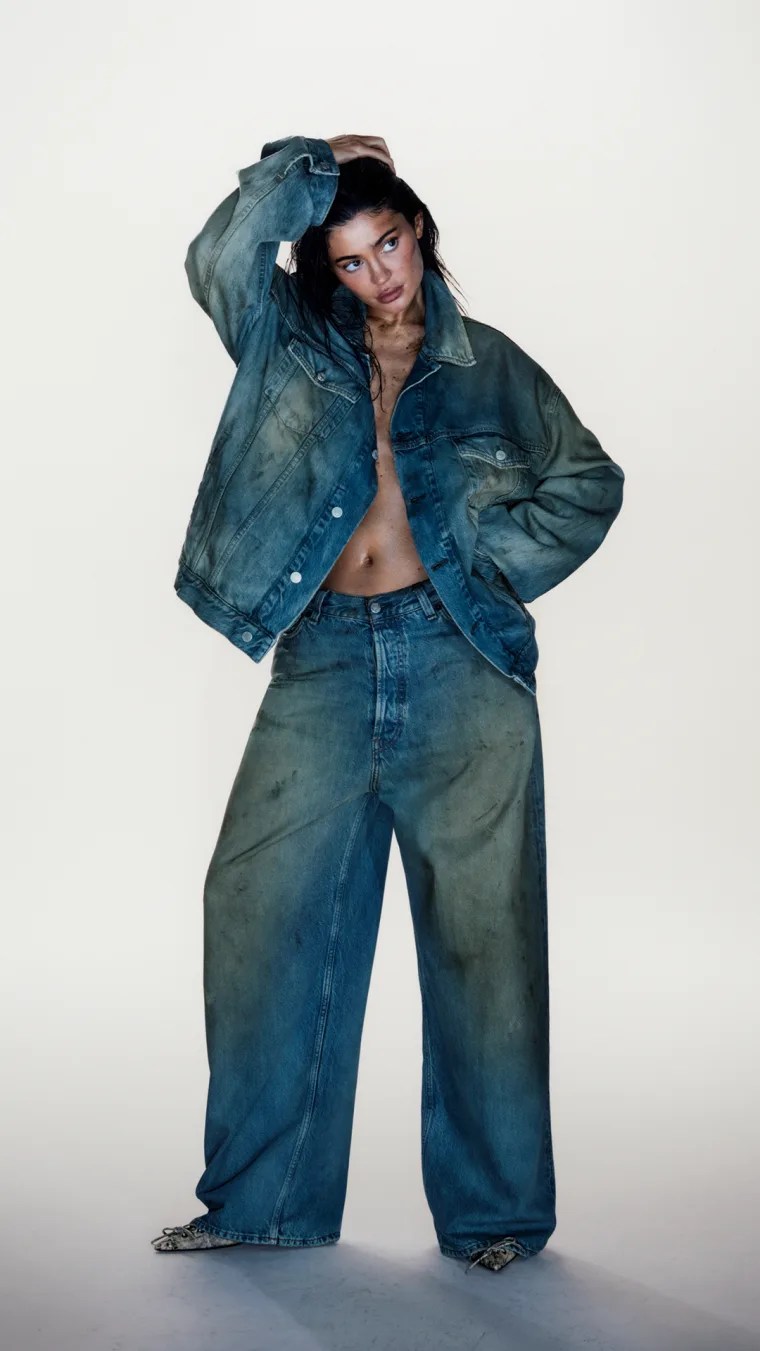 Jenner's look is more edgy and frayed than glamorous throughout the shoot, and one shot even sees her posing with, well, herself in a neat bit of campaign photo editing work.
One thing's clear: Denim has quite possibly never looked as good as it has on Kylie Jenner for this coming fall.