Kylie Jenner is Officially the World's Youngest 'Self-Made' Billionaire
And people are NOT happy about it…
(Photo: Getty)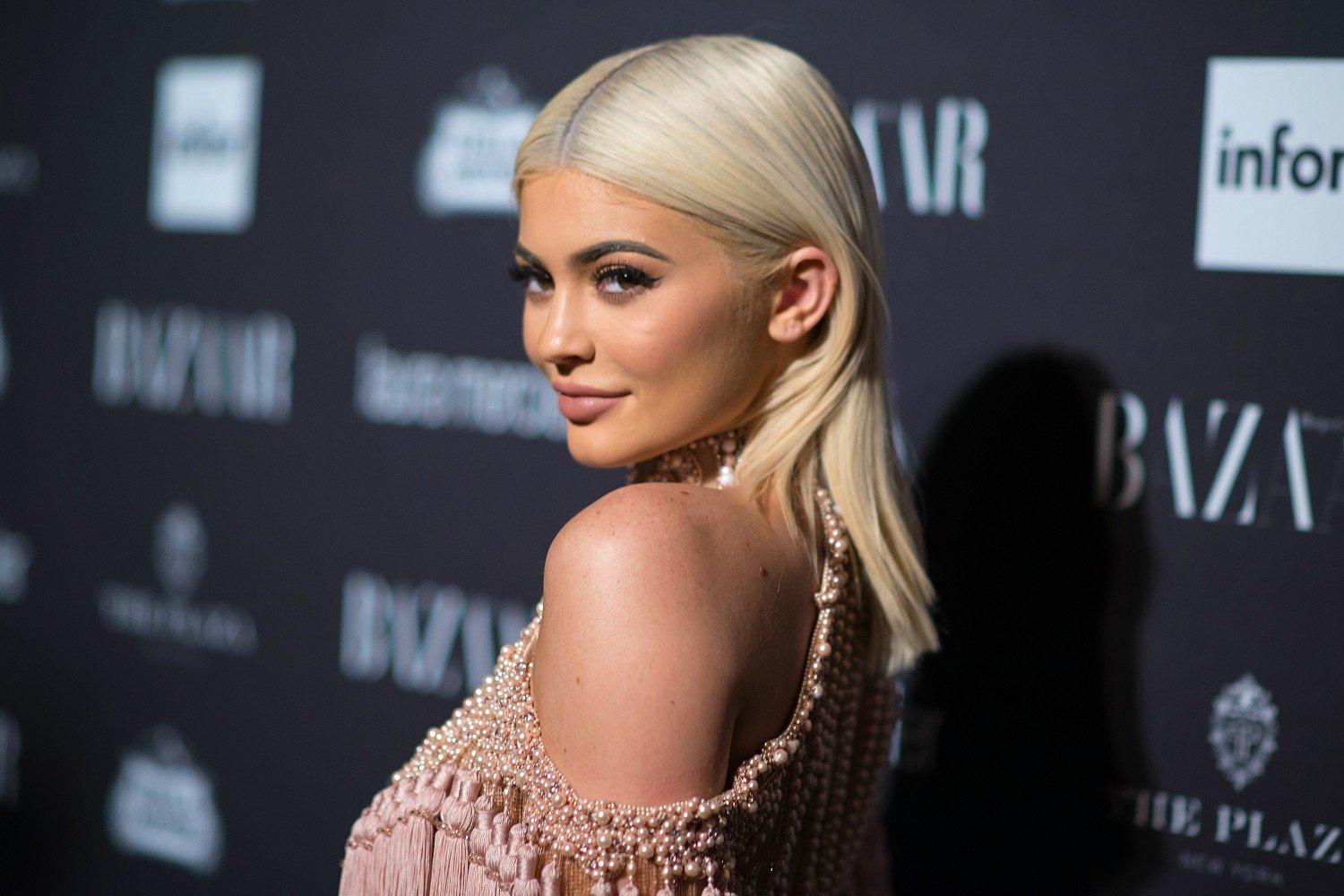 According to Forbes, makeup guru/reality TV star extraordinaire Kylie Jenner is officially the world's youngest billionaire at the ripe old age of 21.
https://www.instagram.com/p/Bqc_hx7nWiw
Her earnings are mostly thanks to her makeup company Kylie Cosmetics, which she owns all of. Combined with other earnings — from social media, for example, which earns her a cool $1 million per Instagram post–Jenner's net worth is now estimated to be $1 billion. 
The youngest of the Kardashian-Jenner sisters was not only named the youngest billionaire in the world, but also the youngest self-made billionaire. 
Previously, Facebook founder Mark Zuckerburg held that title after hitting the billion-dollar milestone at the age of 23. 
https://www.instagram.com/p/BsoRPgAHrTF
"I didn't expect anything. I did not foresee the future," she tell Forbes. "But [the recognition] feels really good. That's a nice pat on the back."
A pat on the back. Well, that's one way to describe it. 
Before Jenner was a legit billionaire and only had a humble net worth of $900 million, Fat Jew actually started a GoFundMe page titled "Let's Get Kylie Jenner to a Billion." 
Clearly, that wasn't necessary as her cosmetics line, which expanded from just lip kits to include blush, concealer, and eyeshadow, brought her net worth up to $1 billion on its own.
https://www.instagram.com/p/Bgw2zLFAtnv
Some people, however, aren't too happy about her being named a self-made billionaire, saying that she definitely was not self-made.
Kylie Jenner is not a "self made billionaire" her family was already worth millions and incredibly famous. All she did was leverage her fame, fortune, and family name. https://t.co/jTxoH0LqwE

— Robbedy (@robbedy) March 5, 2019
https://twitter.com/callummarkie/status/1102976051842596866
Kylie Jenner is not a self-made billionaire, she would be serving you frappuccinos at Starbucks if it wasn't for that Kim Kardashian and Ray J sex tape.

— Sam Kalidi (@samkalidi) March 5, 2019
https://twitter.com/rosevenus__/status/1103044600359464960
I mean, people of the Twitterverse can keep arguing from the comfort of their Ikea futons that Jenner is not "self-made," but odds are she'll remain unbothered and/or wipe her tears with a few crisp hundred dollar bills. You know, because she's a billionaire.
https://www.instagram.com/p/Bln6bDBAXO-
Anyway, back in December, Forbes had released their annual list of the 10 wealthiest celebrities in America where Jenner had tied with rapper Jay-Z for fifth place with $900 million, but now, she's the fifth richest celebrity in America as Jay-Z drops to sixth place. 
Currently, Jenner is the wealthiest in her family, followed by Kim Kardashian West, who's estimated to be worth $350 million. 
https://www.instagram.com/p/BqaizxDnzxQ
Unfortunately, though, money can't buy certain things, including loyalty. Reportedly, Jenner's baby daddy Travis Scott has been busy chatting up other ladies on Instagram while she's raking in cash. 
https://www.instagram.com/p/BpnnsLhlH97
Apparently, Jenner found a number of "overly friendly" DMs in his Instagram inbox, which led to Scott deleting his account to prove his loyalty. TMZ reports that he told her the messages "didn't amount to anything more than innocent flirting, and he didn't act on anything." Okay. 
We don't exactly know what really happened, but here's a life lesson: If you land yourself an ultra-successful billionaire who's also pretty damn easy on the eyes, maybe don't cheat on her.