La-Tanya Greene Is Maxim's January/February Cover Star
Greene beat out thousands of Maxim Cover Girl competition entrants to win the cover shoot and a $25,000 prize.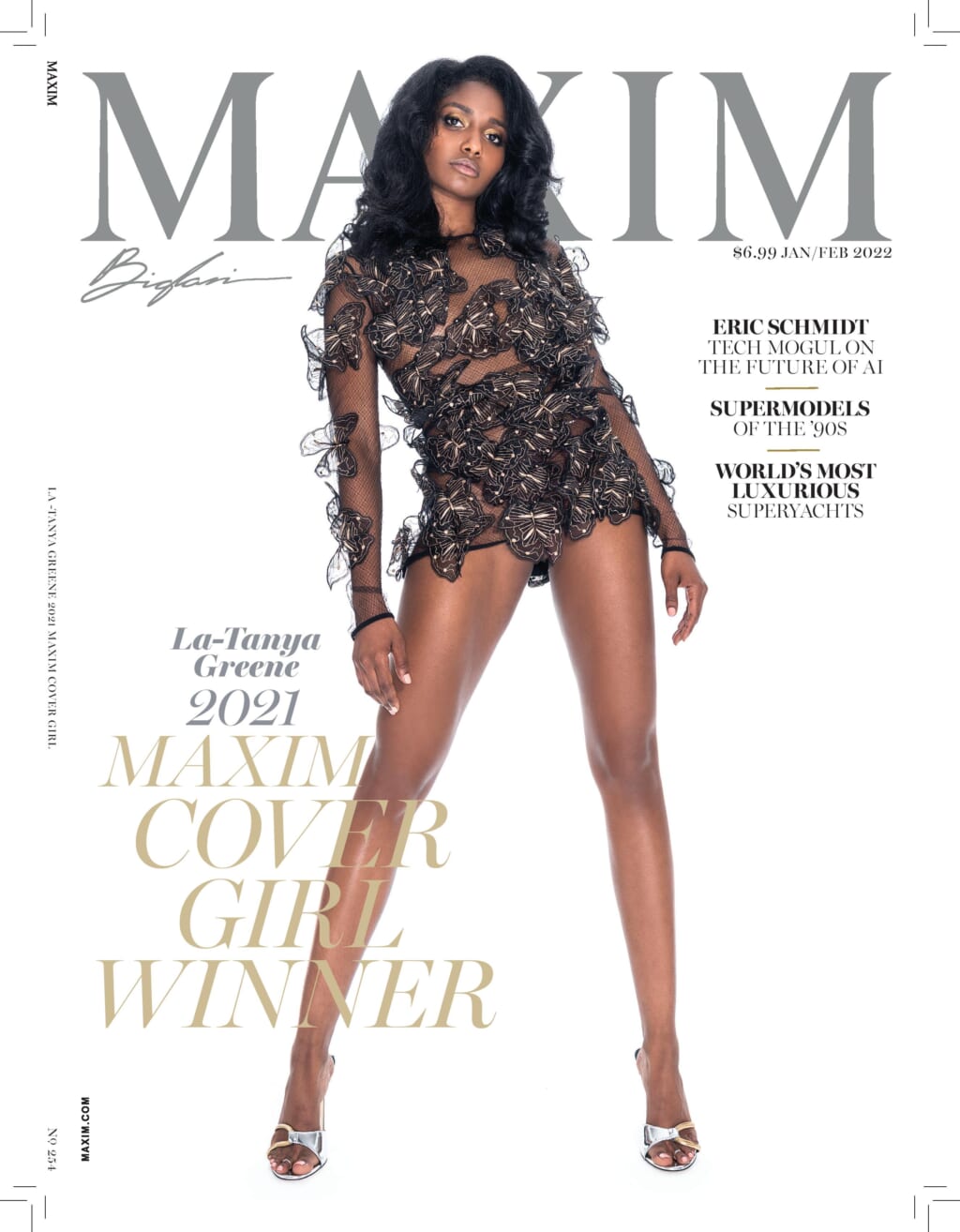 There's a new supermodel in town, and her name is La-Tanya Greene.
The ethereal beauty rose to the top of thousands of stunning women who entered the latest Maxim Cover Girl competition, winning the coveted title, the cover of the magazine, and a $25,000 prize.
"It's still unbelievable. It just feels so surreal," the 28-year-old says, the excitement in her silky voice palpable. "I'm still at that stage where I know I won, but it's like, did I really?"
At five-foot-three, she's not your average cover model, but she's exactly what people have been wanting to see: relatable, real, and jaw-droppingly gorgeous.
"You should be asking me how short I am—not how tall. I'm pretty petite," she giggles. "I photograph tall and I have long legs, so people think I'm way taller until they see me in person. I don't understand how I ended up so short, because my mom is tall and so is my dad. My sister is tall too!"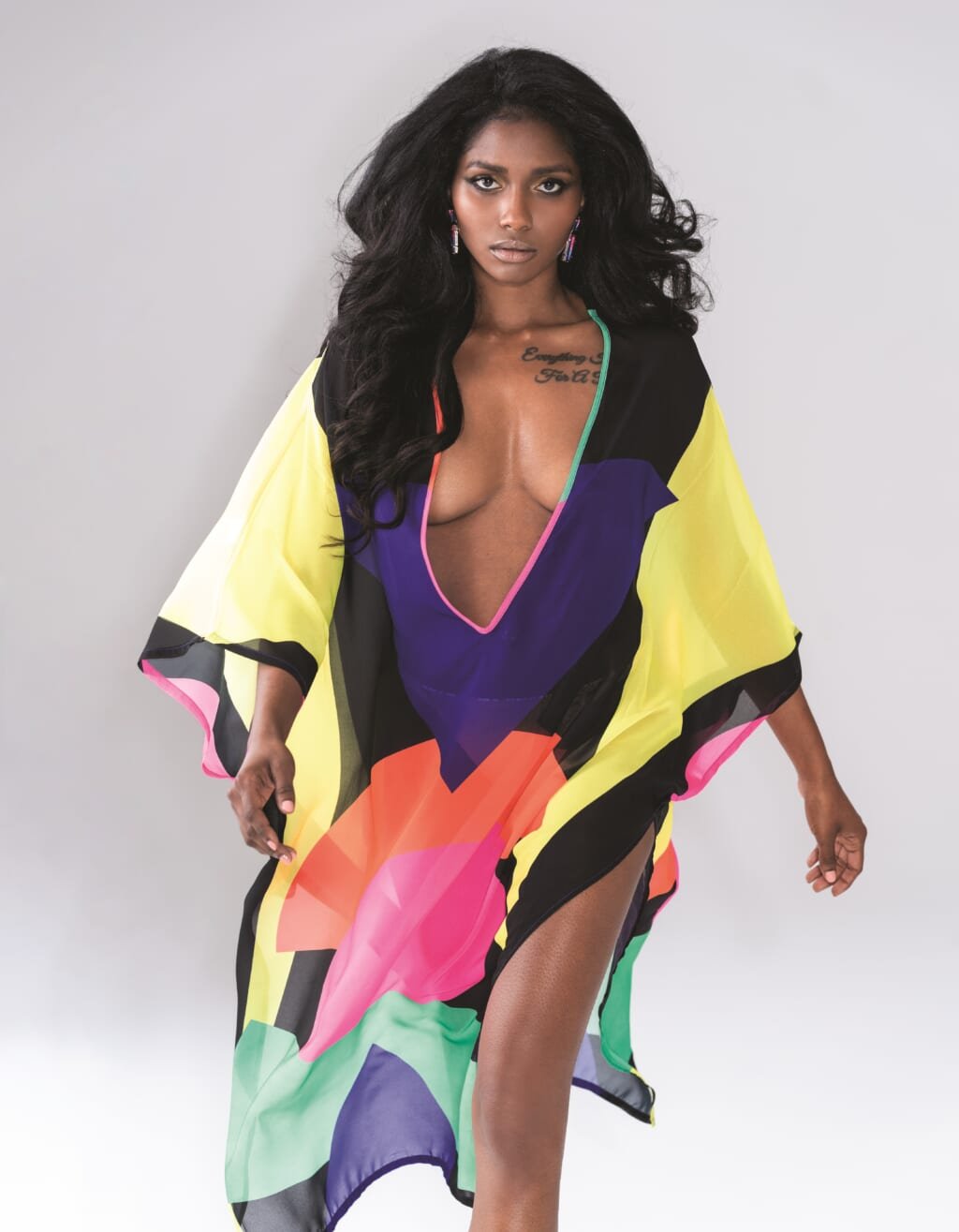 On top of her show-stopping good looks, she's fiery, bold, and full of irresistible personality—something that set her apart from the rest of the competition from the get-go and gave her the edge she needed to win the crown. Nothing feels artificial about her; she's warm and authentic, and has a musical laugh that you can't get enough of.
Born in San Fernando, Trinidad, the Caribbean bombshell left the island for Texas before she was even a year old when her father joined the Army, and at the age of eight, moved even further from her homeland to the land of beer, bratwurst, and BMWs.
"I actually grew up in Germany," she says, reminiscing of her childhood overseas. "I lived there from third grade to a year after high school, mostly in the Grafenwöhr area" in Bavaria.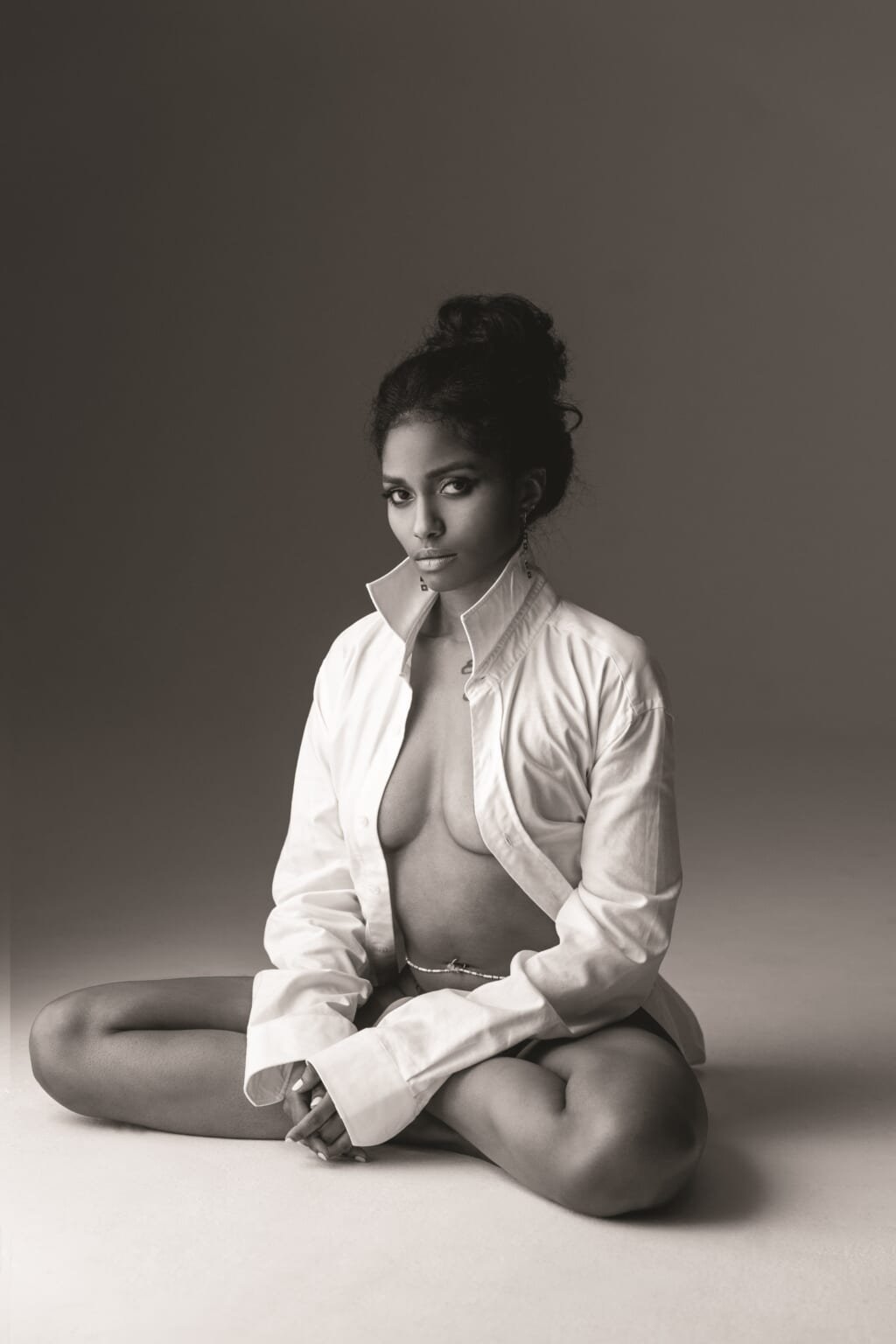 She may have spent most of her childhood in Europe, but deep down, she's still an island girl. "I prefer warm weather more than cold," she says, echoing a sentiment shared by countless people. "It's probably because I'm from Trinidad. I guess I'm just an island gal."
Though her motherland will always be in her heart, she returned to the United States for college, where she got a degree in education from Middle Tennessee State University.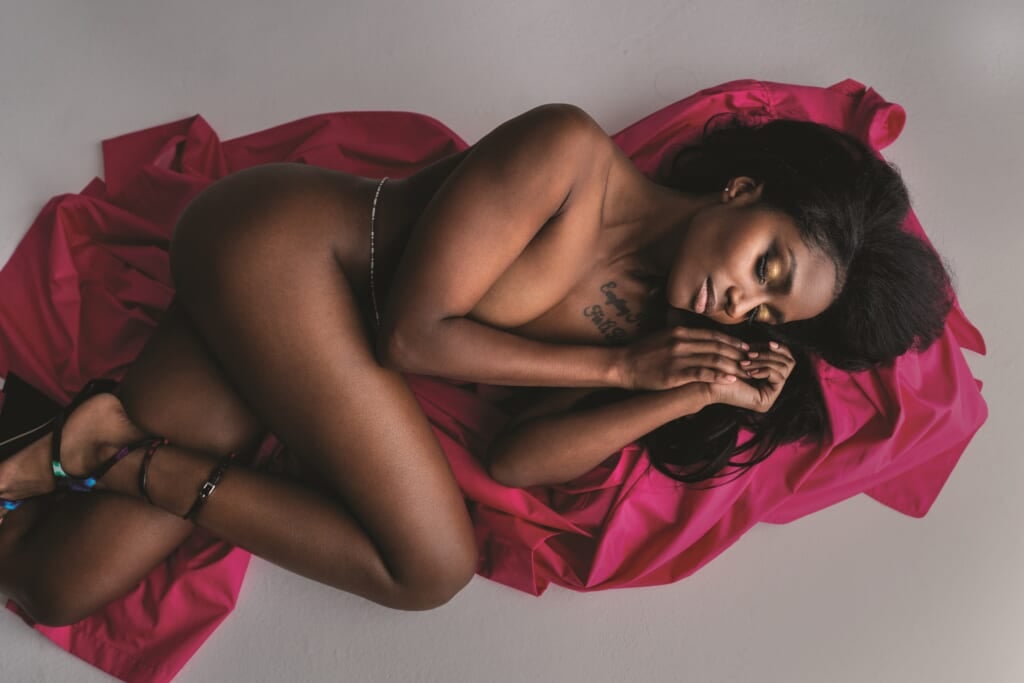 "When I originally started college, I was going to become a child psychologist. I really wanted to be in the field of helping children, because I love kids," she says warmly. After her first year, though, she realized she was actually passionate about teaching, so she decided to become a teacher.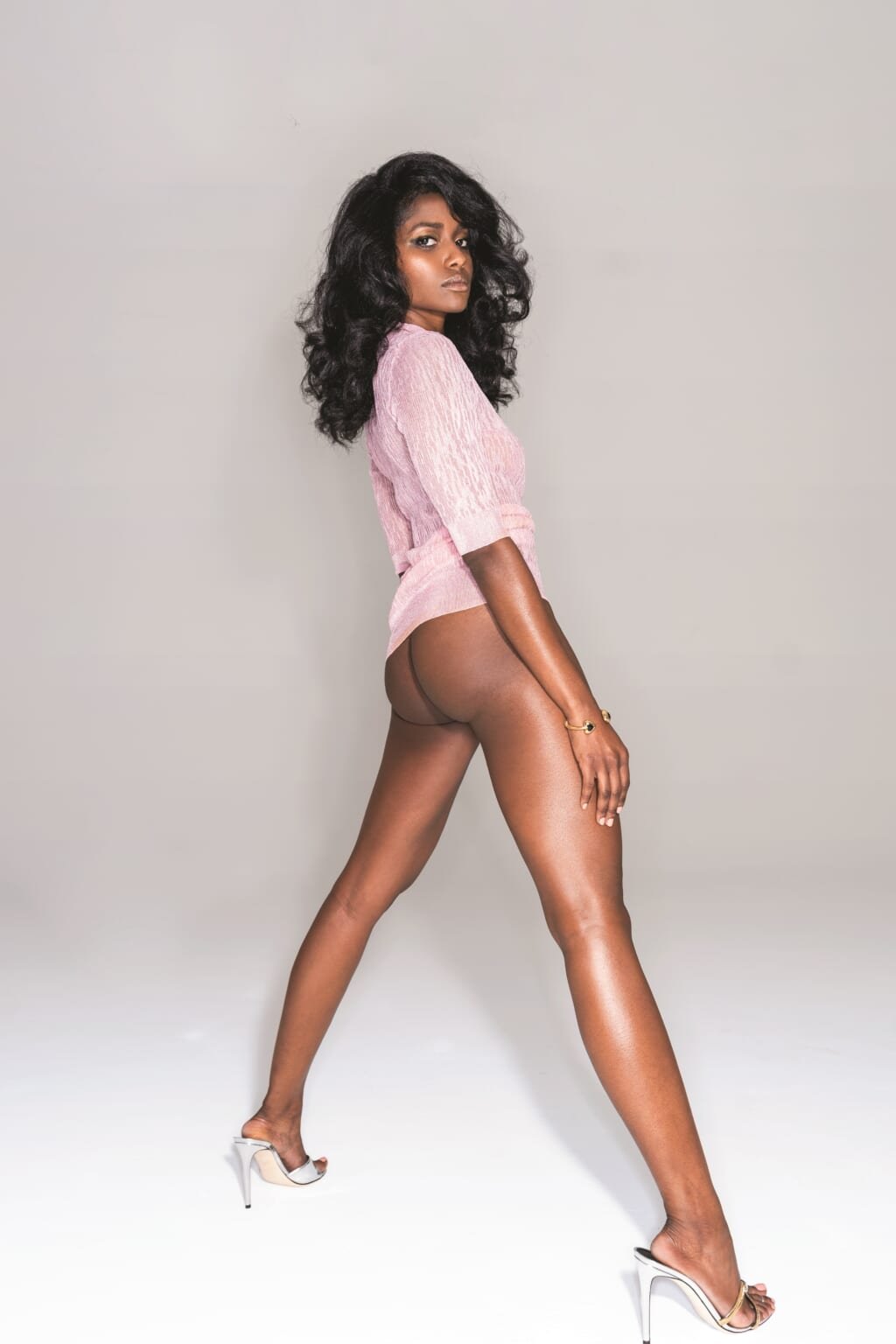 Now based in Tennessee, she's all things wholesome; a sixth grade English Language Arts teacher, dedicated cheerleading coach, and self-proclaimed documentary enthusiast.
"My friends make fun of me all the time for this, but I love watching documentaries. It's my guilty pleasure," she laughs. "I know they're going to make fun of me when they read this, but I just love them."
Gorgeous, sweet, and smart—an irresistible combination. "I'm a big homebody," she says, "but I love to go out and hang out with friends. Whenever I go out, that's when I feel sexiest. Nine times out of ten I'm going to be in some heels."
So, how does one sweep a woman like this off her feet? "I'm a simple gal for the most part. The material stuff? That's not some – thing you need to do to get my attention. If you can make me laugh, hold a good conversation, and if we can form a good bond as friends first, we can be good together," she says.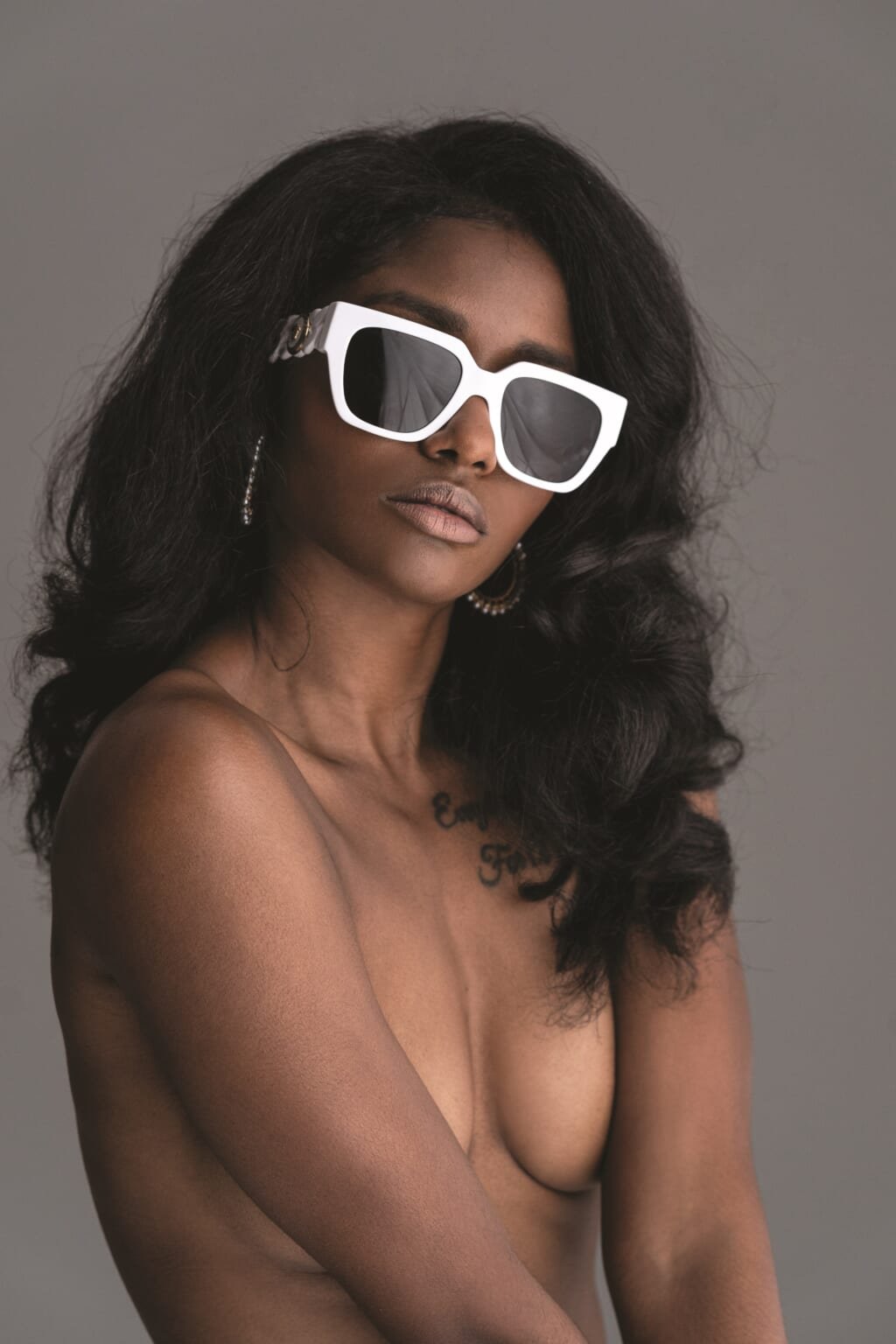 When she's not busy teaching or catching up on the latest documentary, the knockout embraces her life as a full-blown model—a side of her that's about to grow exponentially.
"I really love modeling. It's my passion, I would say. I love teaching too, but it's just such a different vibe." And if she ever has to sacrifice one career for the other, she already has her mind made up.
"I've been asked, if I had to choose, which would it be? I used to be on the fence about it because I love teaching and I love kids, but if I knew modeling could be something that could sustain me, I would choose modeling," she explains.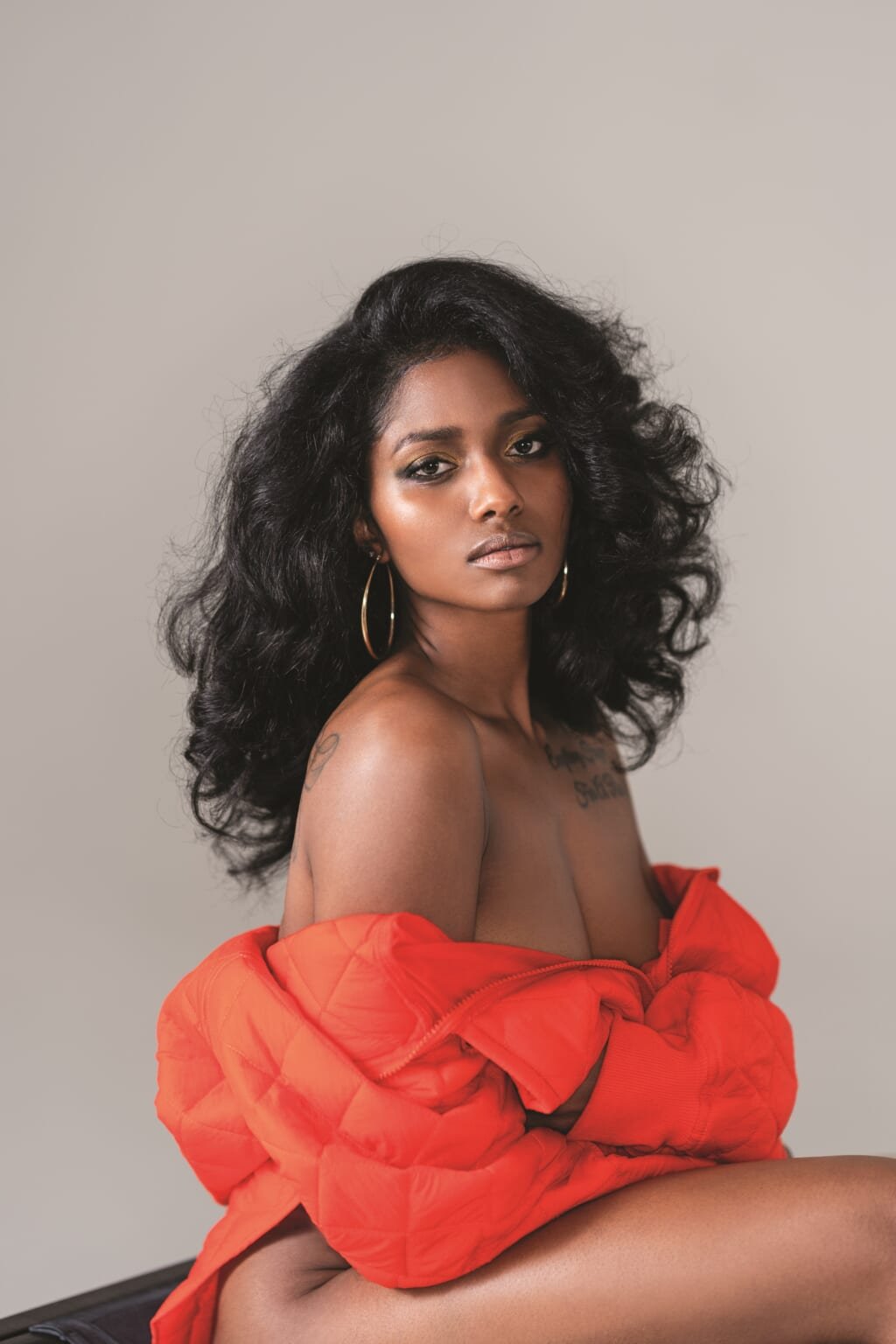 "Teaching is always going to be there. I can always be a teacher. But modeling? If you have the opportunity you need to take it. You never know when you'll have that chance again."
Greene took her first step into the modeling world back in 2013 when she reluctantly agreed to walk in a fashion show with a friend—a decision that ended up changing her life.
"I wasn't sure if my walk was strong enough for the runway, but I ended up caving and doing the show," she says.
"There was a photographer there that saw me and asked if I'd like to shoot with her. So she was my first professional photoshoot, and it all just took off from there. After that, other photographers started reaching out to me for print work."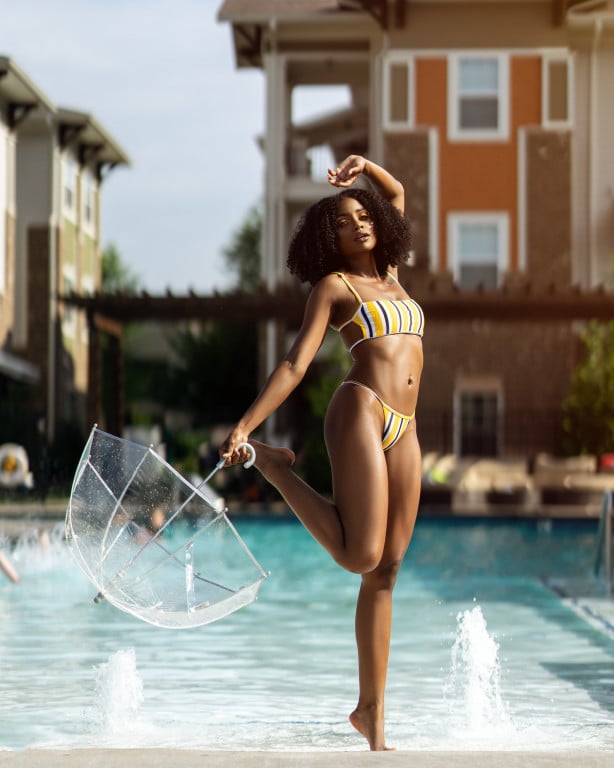 With a few years of modeling experience to her credit, she signed up for the Maxim Cover Girl competition on a whim, not entirely sure where it would take her. But like most things in life, putting yourself out there is the most important step.
"I saw the competition on Instagram, and I actually scrolled past it the first time I saw it. I was thinking to myself, hmm, I don't know about this," she says. "But something in the back of my mind was telling me to sign up. I think it was God." So, she trusted that feeling and signed up; proving intuition is always your best guide.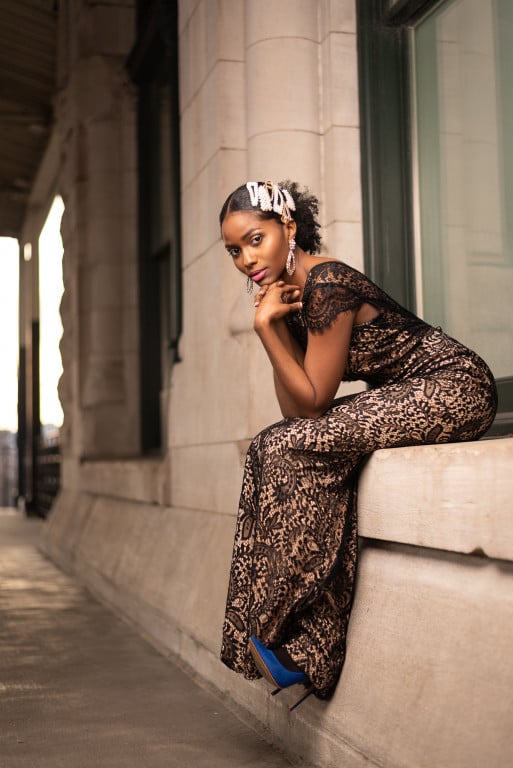 The competition was fierce, but it was no match for Greene's beauty and charm. "I felt like I was running for prom queen. Or to be president. I was getting online every day and reminding people to vote for me. It was an experience for sure. An amazing one, but definitely an experience." Thankfully, her hard work paid off.
"I cried when I found out I won. I was so thankful," she says. "I immediately called my parents and they were crying too, and my dad jumped in the pool with all his clothes on." Now that's what you call a proud parent moment.
When it comes to what's next for her, she has big hopes for the upcoming year. "I want to do a lot more modeling and really get my name out there. I want to see just how far my modeling will take me," she says.
"I'm hoping I get discovered by some major brands through this. I can't wait to bless these companies with some fire," she says with her charming laugh.
With a Maxim cover under her belt, there's no doubt we'll be seeing a lot more of La-Tanya Greene from now on.