LG's New Posé TV Is A Watchable Work Of Art
The latest addition to LG's Object Collection features an easel-like design and stunning display technology.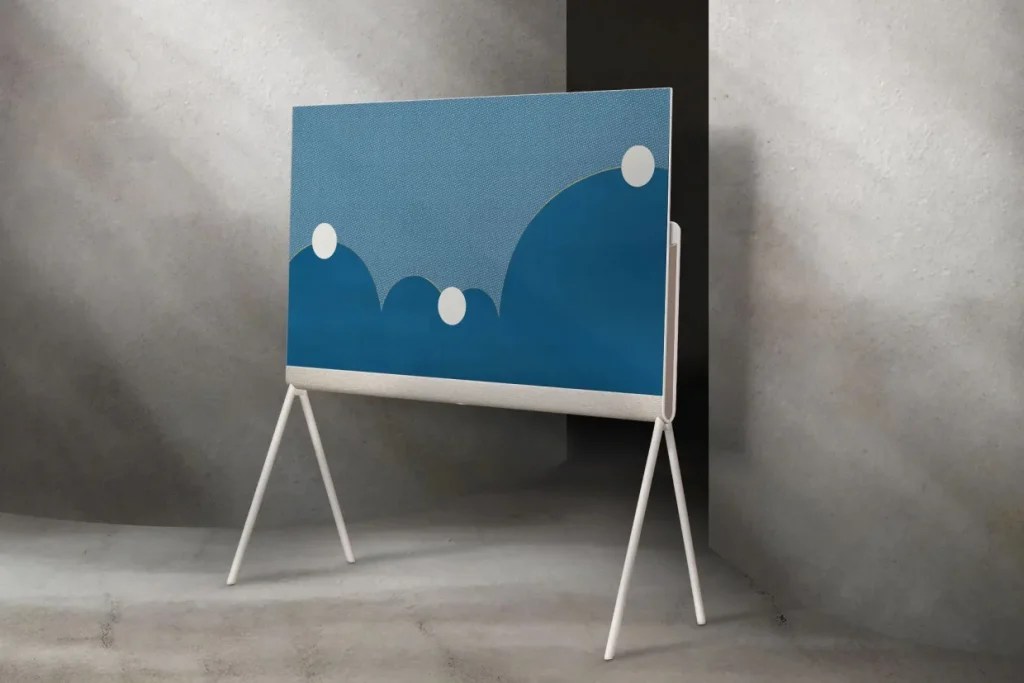 It's rare to find a television that doubles as an impressive work of art in its own right — but the LG Posé TV has something to say about that. It's the latest addition to the company's Objet Collection, which seamlessly incorporates impressive visuals with high-tech function for an ultra-sleek home set-up.
The key with the LG Posé TV? An OLED display and the ability to switch into Gallery Mode — hence the TV doubling as a work of art, quite literally.
In short: You've now got the ability to display premium artwork in an ultra-premium set-up, with a television that's closer to a blank canvas than a standard flatscreen.
The LG Posé TV was designed in collaboration with Dutch lifestyle brand Moooi, and references artwork itself with its design — resting on four thin legs, like an easel.
The impressive and visually appealing LG Posé TV is even customizable beyond that, in its own way: It's available in sizes ranging from 42 inches to 55 inches, all the better to properly catch up on your favorite television shows and sporting events.
Of course, those size options also make it all the more appealing to take full advantage of Gallery Mode when it's not in use.
Those who want to make this visually stunning and frankly incredible television their own will have to wait just a bit longer: It's currently available in Europe, but won't arrive in the U.S. until later this year.
Keep a weather eye out for a remarkable television — and work of art — you won't ever want to stop viewing.