More People Have Sex at Lollapalooza Than Any Other Music Festival, New Survey Reveals
Your chances of getting laid are HUGE.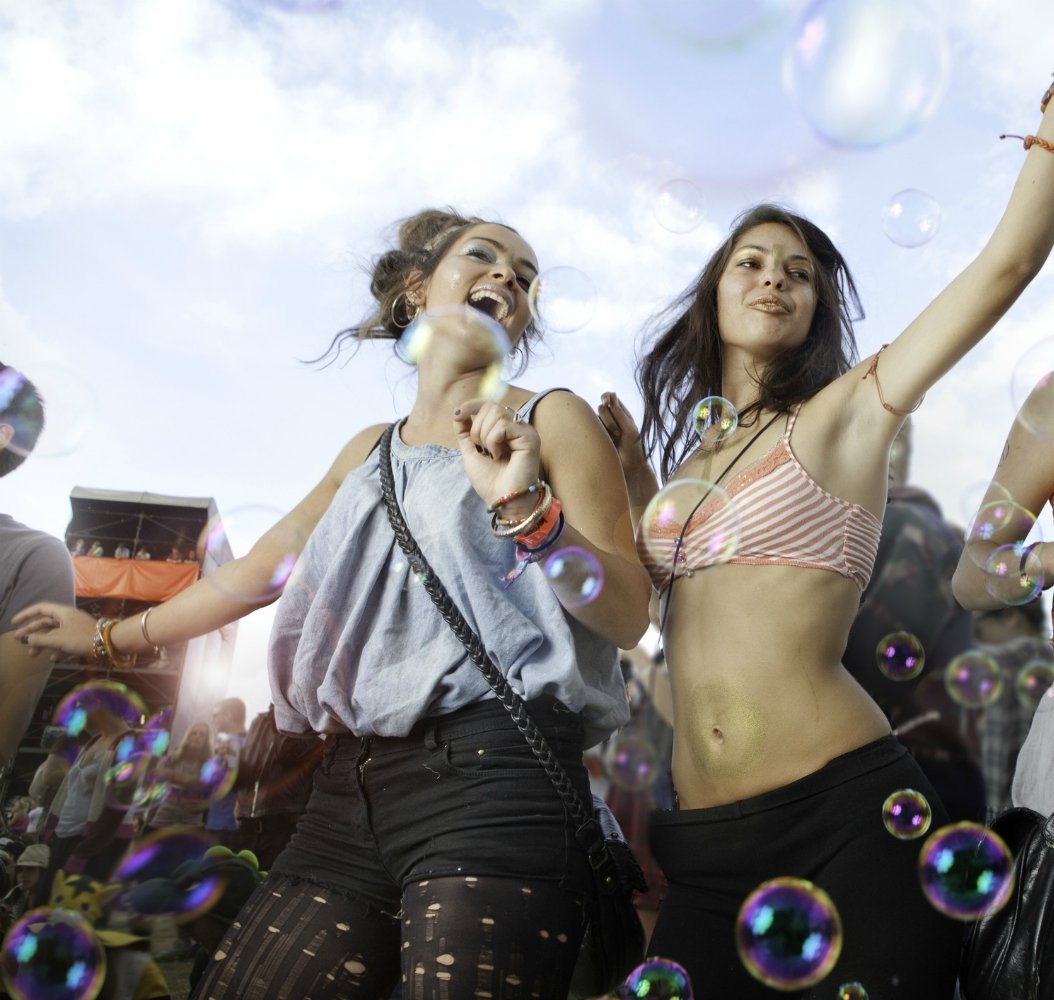 Music festivals are magical places filled with sweet tunes, teeny-tiny outfits, nonstop booze, and every flavor of drug you could possibly think of.
So, considering the sheer number of people who are high on life, music, and mystery pills, it's no wonder that tons of festival goers are having lots and lots of sex at festivals…more so than we originally thought, actually.
According to a nationwide survey of over 1,100 people by Lovehoney, the number one horniest music festival in the country is Lollapalooza, which kicks off this Thursday.
Apparently, one in four Lolla attendees want to bump uglies during the festival, and for some unfathomable reason, most of those people (10 percent, to be exact) want to get it on to Blink 182.
The second most popular artist people hope to have sex to, at eight percent, is Lorde, which I totally understand. Lorde is amazing.
Third most popular is Muse, with six percent, followed by Tove Lo, with four percent. Interestingly, the festival's headliner, Chance the Rapper, isn't even in the top five fuck-worthy artists. Sorry, Chance. We still love you.
"Music festivals bring together thousands of people to enjoy great music in an amazing atmosphere," cofounder of Lovehoney, Neal Slateford, says. "Great sex and great music go hand-in-hand."
Damn right, Neal! That's why Spotify has a bunch of sexy playlists, and Skyn Condoms even came out with an Alexa skill for sex-tastic music.
But wait – music festivals are crowded and hardly have private areas, so where do people have sex? In the porta potty??
According to the survey, 30 percent of people get naughty in their tent, while 15 percent bang it out in the car, and a brave 13 percent just go at it in the middle of the crowd. Damn.
And get this – of those who've already had sex at a music festival, 40 percent said they did the deed with their partner, but 25 percent had sex with a complete stranger. So, if that's a fantasy of yours, you better get your ticket to Lolla ASAP.
While Lollapalooza is the number one horniest music festival in the country, other sex-fueled music fests inclufe Coachella, Austin City Limits, Burning Man and SXSW.
Interested in having sex at a music festival? Lollapalooza is only a few days away, so you better hurry.
H/T: Playboy