Meet 3 Innovative Tech Entrepreneurs Who Are Changing The Game
These digital business leaders are taking online innovation to new heights.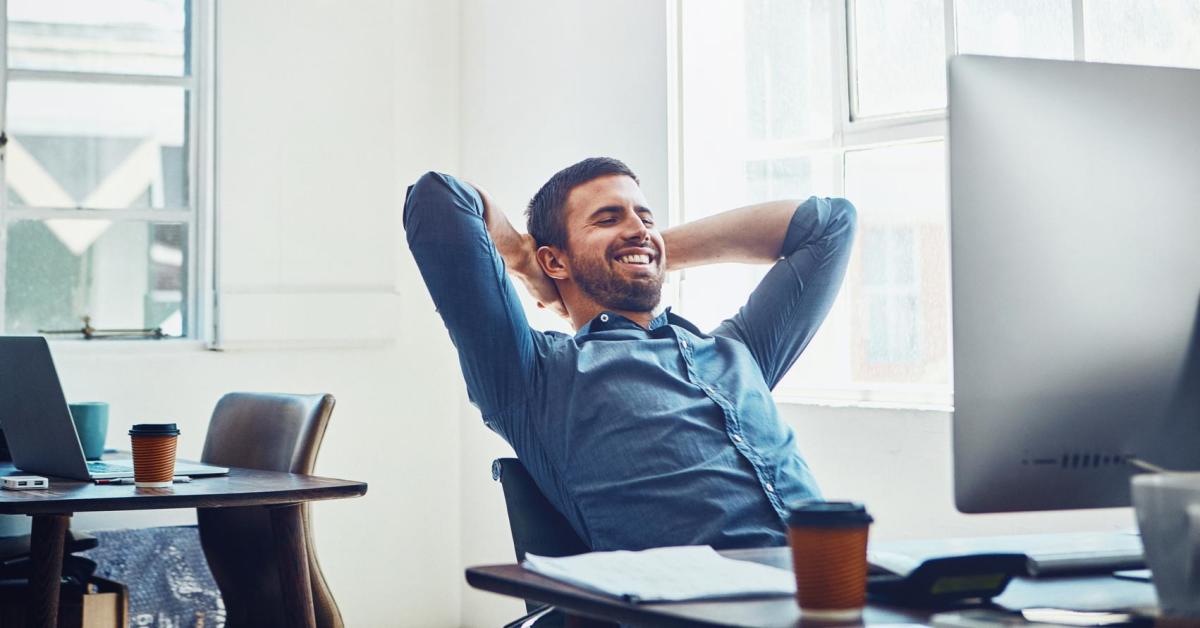 Presented by T1
Many of today's most successful tech entrepreneurs are utilizing a socially-conscious approach to creating standardized systems that elevates humanity while also achieving remarkable business success.
Embodying the zeitgeist of our era, such enterprises have paved the way to a new sharing economy that could touch millions with their benefits and have helped to streamline solutions across industry.
Let's take a look at some of the standardized systems and platforms  that have emerged as new gold standards of tech development and the prescient entrepreneurs behind them.
Unattended Retail
An inspiring example of an industry transformed by progressive change can be seen in the retail world.
Up until the invention of the vending machine, point of sales retail has always been operated manually. And the systems that technology was best suited to enhance were largely confined to the internet, digital e-commerce sphere.
Well, those days are no longer. San Diego-based entrepreneur Nick Yates and his company, Generation Next Franchise Brands (a publicly traded company under the ticker symbol, VEND),  have built a storied career by rolling out projects that automate the real life, point-of-sales retail industry, ushering in a brand new service to global consumers in the form of Unattended Retail.
Yates' first breakthrough came in the vending space, where he deployed more than 6,000 machines installed nationwide, selling healthy, organic and natural snacks. Yates was the first entrepreneur to change the way kids snacked in schools and workers snacked at the office.
According to Yates, "We did this in an industry that was plagued by junk food, and we did it before the likes of PepsiCo eventually took notice and set their sights on a market we helped create."
https://www.instagram.com/p/BkvSsGRnY0a
Yates later decided to pivot his company in a new direction. 
"We decided we wanted to sell frozen yogurt and ice cream, but there was no way this could be done from any sort of traditional vending machine. So I starting looking into robotics."
The vending industry had never found a way to sell freshly served ice cream and frozen yogurt fresh to consumers. Yates decided he was going to change that. 
"Robots were the only solution. Robots require sophisticated software. I realized early on that I had a lot of learning to do," Yates said.
"One can imagine the change in mindset – and skillset – in going from mechanical vending machines where your only problem might be a spiral spring not pushing a product far enough to "drop" and reach the chute of the machine; to now to dealing with sophisticated software, firmware, programming, and robotics. 
"For me, it was a challenge, a challenge I wanted to conquer where no one else in the industry had been able. It was the only way to solve a problem. There were so many products that traditional vending couldn't sell."
https://www.instagram.com/p/BlbS2jWH_Kl
But adapt, he did. Yates and his company now have 250 of their Reis & Irvy's robotic frozen yogurt kiosks deployed around the globe with close to a thousand more hitting the ground this year. The revolutionary vending robots serve six different flavors of frozen yogurt, ice cream, sorbets and gelatos with six topping options to customers in less than 60 seconds.
The machines further employ artificial intelligence to determine consumer behavior patterns and optimize functions based on demand and the ability to accept different types of digital currency – from cash, credit card, Apple Pay, Samsung and Google Wallet – to establish a level of user-friendliness in unattended retail that would match or even exceed the quality of service in attended retail.
Through these developments, Yates and Generation Next (VEND) are not just standardizing retail point of sales, they're set on giving it the same growth potential as digital e-commerce.
It appears to be working, with the company now boasting some 300 franchisees and pre-sales of some $160 million. Yates has provided quite a seminal first case study along this new vector, which – as it's developed – has the promise to eclipse and replace traditional retail as we know it.
Standardizing Digital Success
In the
digital space, new processes have emerged as industry-recognized gold standards for everything from proving concepts (MVP's) and finding product-market fit to raising capital going to market.
One
of the most prominent systems that has earned sweeping success across all three fronts (from MVP's, capital raises, and go-to-market strategy) is the unique, two-phase Discovery + Delivery system developed by co-founder and CRO of Rootstrap, Ben Lee.
While
most digital development companies simply create a product based on a client's specification, Rootstrap's approach involves a separate, dedicated engagement geared towards honing the product concept before starting the development process. 
This initial product
workshopping phase helps ensure that entrepreneurs and corporations are building something inline with their business goals and primed for success in the market.
https://www.instagram.com/p/BvVb7QAglLw
Normally lasting
from one to two weeks, Rootstrap's Discovery process involves pairing a client with a team of designers and product strategists, then doing a deep dive into the client's business and market environment to understand both the overarching business goals of the project and
the market it will exist in. 
From there, the team works to identify the most important features for achieving those goals, ensuring they're building a product that meaningfully moves them forward.
Rootstrap has used their approach with clients ranging from first-time entrepreneurs to Fortune 100 companies. In total, they've helped clients raise more than $500 million in aggregate funding and helped launch more than 500 projects.
Rootstrap's
Discovery workshop is made to standardize the process of designing digital products that generate real ROI, and it's been trusted by clients ranging from Google and Epson to Salesforce and MasterClass. 
With a unique approach and a proven track record, Rootstrap
is demonstrating itself to be one of the major innovators in the digital development and entrepreneurship space.
The Future Of Idea Sharing
A third major innovator to elevate the prosperity of humanity on a macro level in recent years is Australian entrepreneur David Price.
Identifying that there was a gap in the social media space for big-level idea sharing and public contribution, Price developed the revolutionary platform WeGather, which functions as a clearing house and accessible online think tank where the public can connect with industry leaders – from CEO's to professors to politicians – and even celebrities to discuss ideas.
WeGather – which has emerged as one of the 10 fastest growing social media platforms worldwide (and No. 1 in Australia) now hosts thousands of industry leaders who can build substantive discussion forums with fans and followers, where ideas and concepts can be developed, iterated, tested, and applied.
Due to this accessibility, what makes WeGather so special is the fact that it allows solutions to tap into the law of accelerating returns (LOAR) that digital technology provides, meaning that humanity can now innovate at a faster rate than ever before and that the benefits of such advancement can be spread instantly throughout the world.
As WeGather continues to grow in membership and content, the function and impact that social media can have on today's world is bound to spike like never before, delivering on Price's mission to drive world change at new scale.