This Determined Patriot Lost Over 200 Pounds Just So He Could Join the U.S. Army
Talk about dedication.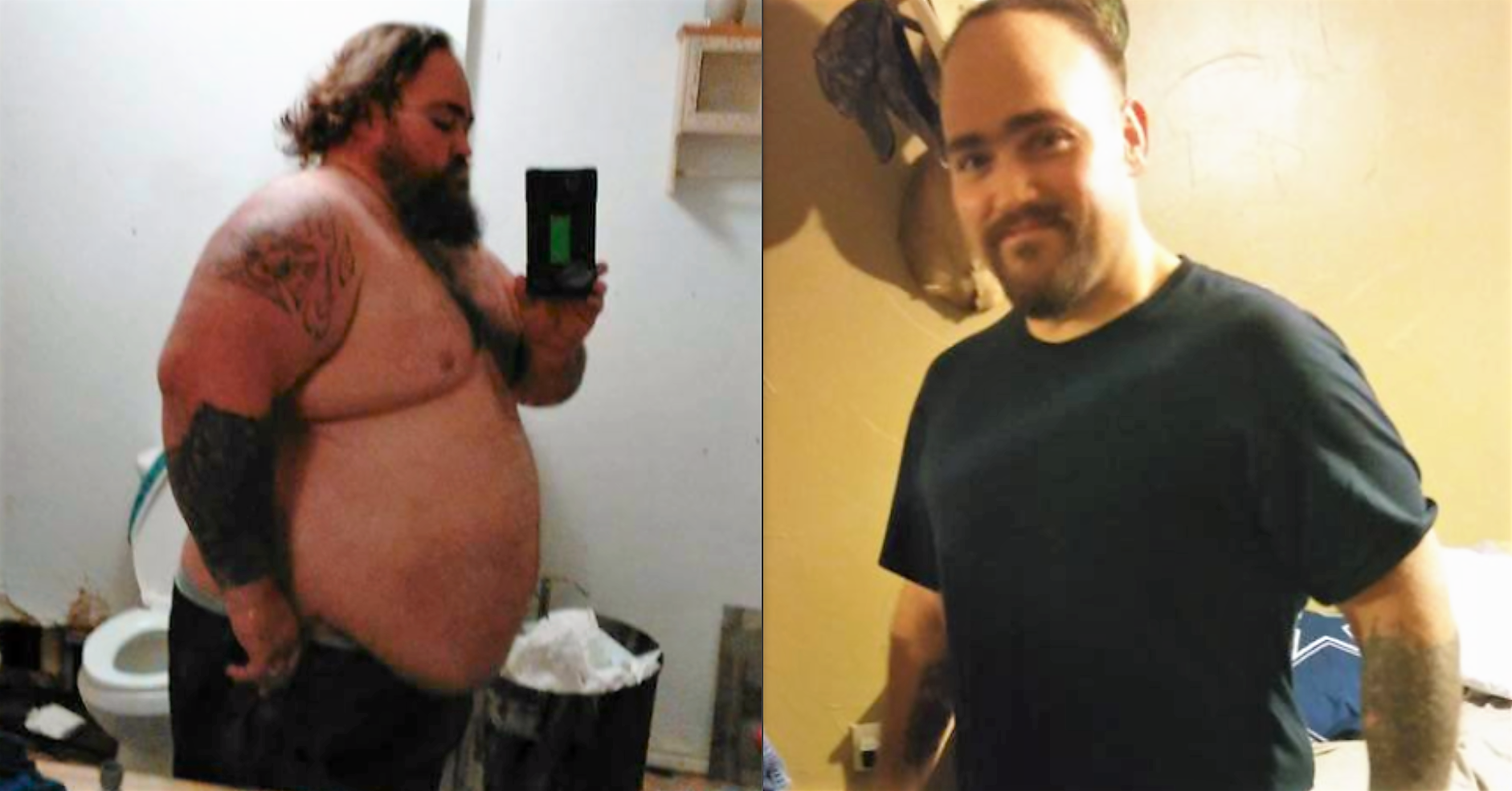 Images: Facebook
People generally begin a weight loss program with the aim of bettering their personal health or even improving their sex life, but one patriotic Texan's motivation is particularly noble—he wanted to serve his country.  
Tipping the scales at nearly 460 pounds, William Guinn Jr. was nowhere near fit enough to fulfill his childhood dream of joining the U.S. Army back in February of 2016. But after 14 months of eating right and exercising six days a week, the Abilene, Texas, man had completed his mission. 
" tml-embed-width="500″ tml-embed-height="797″ tml-render-layout="inline
KTAB reports that Guinn incredibly halved his body weight and now walks around at 230 pounds. It wasn't easy—he often would go on an hour-long run after a two-hour workout. 
The married father-of-four did it all so he could follow in his grandparents' footsteps and join the military. On July 10, he was officially sworn in to the Army during a ceremony in Dallas, Texas. 
"It can be done and yes for those that didn't know I [was] trying to go to [the] military," he wrote on Facebook. "[It] will be a great start for my career and to push myself harder than ever before. I will graduate from basic and M.I.T and start my career. I do see a change."  
We salute you, William. Keep grinding!