Elizabeth Nguyen Is Maxim's January/February Cover Model
She beat out more than 15,000 other beauties to become the "Maxim Cover Girl" competition winner.
With her sultry gaze, striking features, and sunny, inspiring personality, Elizabeth Nguyen rose to the top of the 15,000 gorgeous women who entered the latest Maxim Cover Girl competition, winning the crown, the cover, and the $25,000 prize money.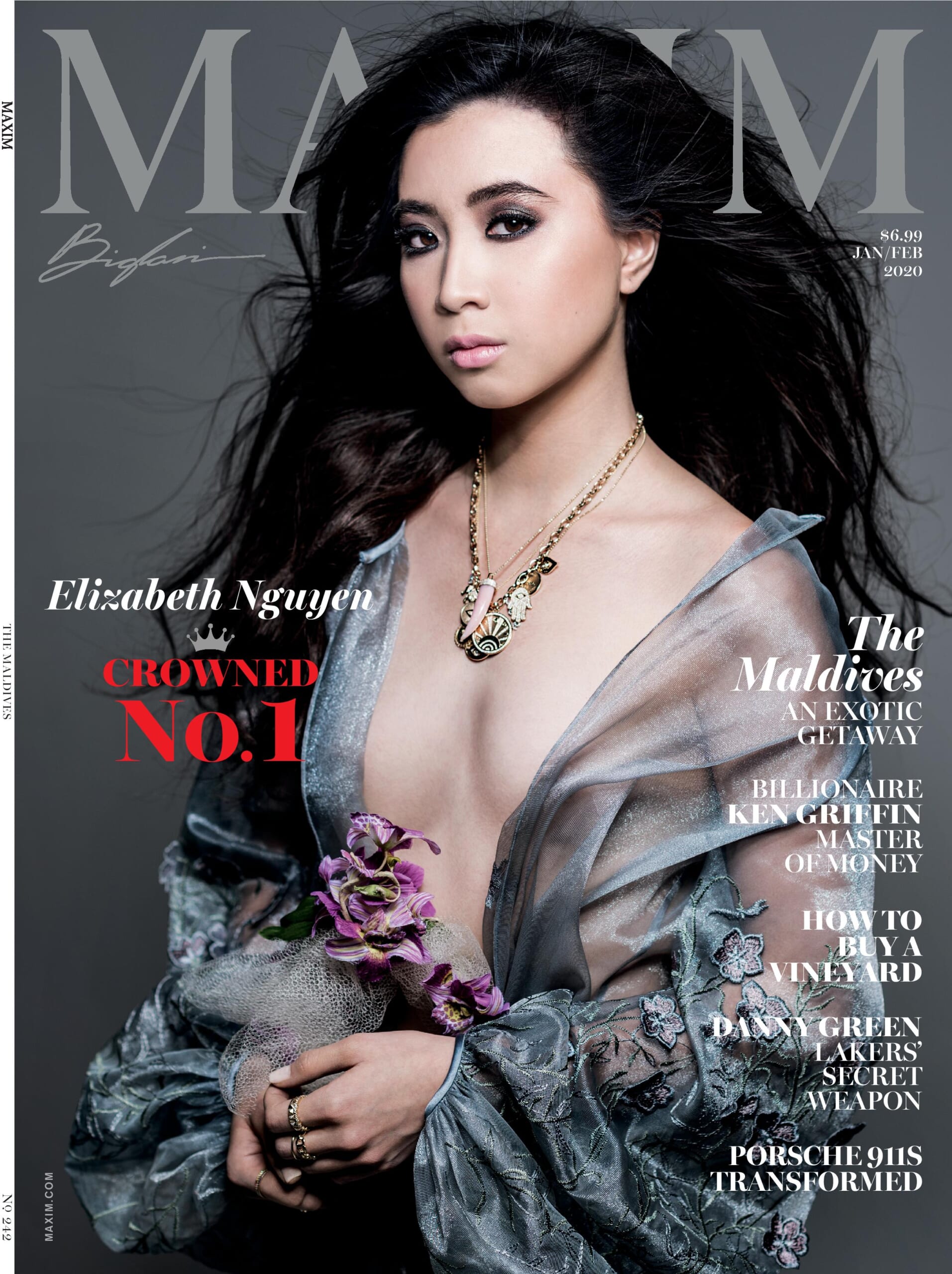 "I am still at a loss for words," the 20-year-old stunner says. "Being on the cover of Maxim is such a huge honor for me. I have always wanted to become a model but I've always seen it as a distant dream. Never did I think it would become a reality." She's also an avid athlete and former competitive figure skater, which explains her flawless physique and fierce attitude. 
"I learned to figure skate, do gymnastics, ballet, tennis, and I even ran for track and field," Nguyen says. "I became a five-time U.S. national competitor and earned the title of U.S. Figure Skating (USFS) Double Gold Medalist in both the USFS Free Skate and USFS Moves in the Field Tests." And it's thanks to years of competitive sports that she's the fearless competitor she is today; a mentality that has carried her all the way to the cover of Maxim. 
"I decided to stop hiding due to the fear of not being good enough, to accept myself and to just give it my all." She took a shot in the dark and signed up for the Maxim Cover Girl competition on a whim, proving that the most important thing is to just go for it. "The funny thing is that I signed up literally in the back seat of my dad's car while we were on our way to the ice rink for practice. I stumbled upon the ad while scrolling through Instagram. I barely finished submitting the application before arriving at the rink." 
Turns out she was the perfect candidate. Nguyen is the epitome of beauty and brains, having worked towards a degree in biochemistry at California State University, Fullerton with hopes of entering the medical field. "I was aiming to become a pediatric doctor or dermatologist," she explains. "I grew up in an environment where I was expected to follow a certain path. I was meant to pursue a career in medicine and follow in the footsteps of my relatives and had always accepted that as my goal in life." Now, however, she's trading in her ice skates and textbooks for high-powered photo shoots and glossy magazine spreads. 
"I'm currently on break from school because I want to pursue modeling. I see it as another way of helping others. It's a way for me to represent minorities and bring diversity to the fashion industry." Always aiming high and pushing through setbacks is her main mission, and she wants to inspire others to do the same. "I believe people love seeing the honesty of flaws and imperfections," she explains gracefully.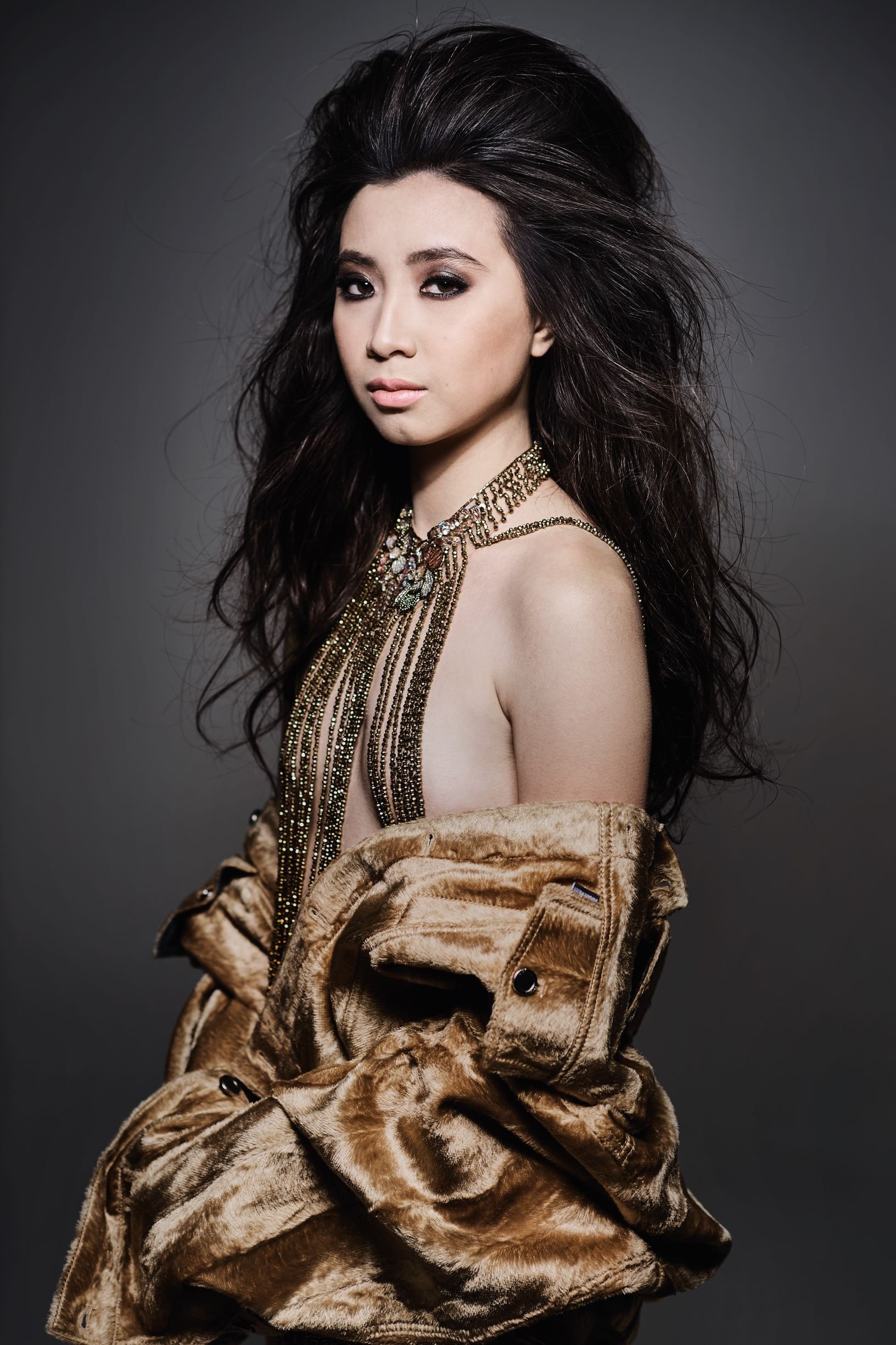 "I am not as tall, nor do I look like the typical model." However, she's made it this far. "I am honored to officially be the first Asian American to win the Maxim Cover Girl contest [overall] and this accomplishment alone already gets me closer to my goals." Nguyen says she wishes she knew at an even younger age that success wasn't all that far off. "During my teens, I kept a journal where I wrote down all of my dreams about being in the fashion industry and posing in front of the camera. I thought they were out of reach and were just… dreams." 
Winning the Maxim Cover Girl crown is proof that dreams can come true. "I just started modeling a few months ago," she says, a fact that's difficult to believe considering how natural she is in front of the camera. "Besides figure skating competitions, pageantry was where I got my first exposure in front of the lights and cameras. I am currently Miss Balboa Island 2020 in the Miss Orange County Regionals, and I am thankful to represent and help my community." 
A budding modeling career and its responsibilities come with a price, though. "I am currently in a relationship right now… with my job! I'm so busy accomplishing my goals that I'm basically married to my job. All jokes aside, yes, I'm single." The key to her heart? Anything romantic and simple. 
"I'm not a materialistic girl, so just cute little romantic gestures will definitely sweep my off my feet. Just something that shows me I'm always on his mind. Like cooking my favorite meal, writing cute notes, sending flowers, you get the idea!" Gentlemen, take note.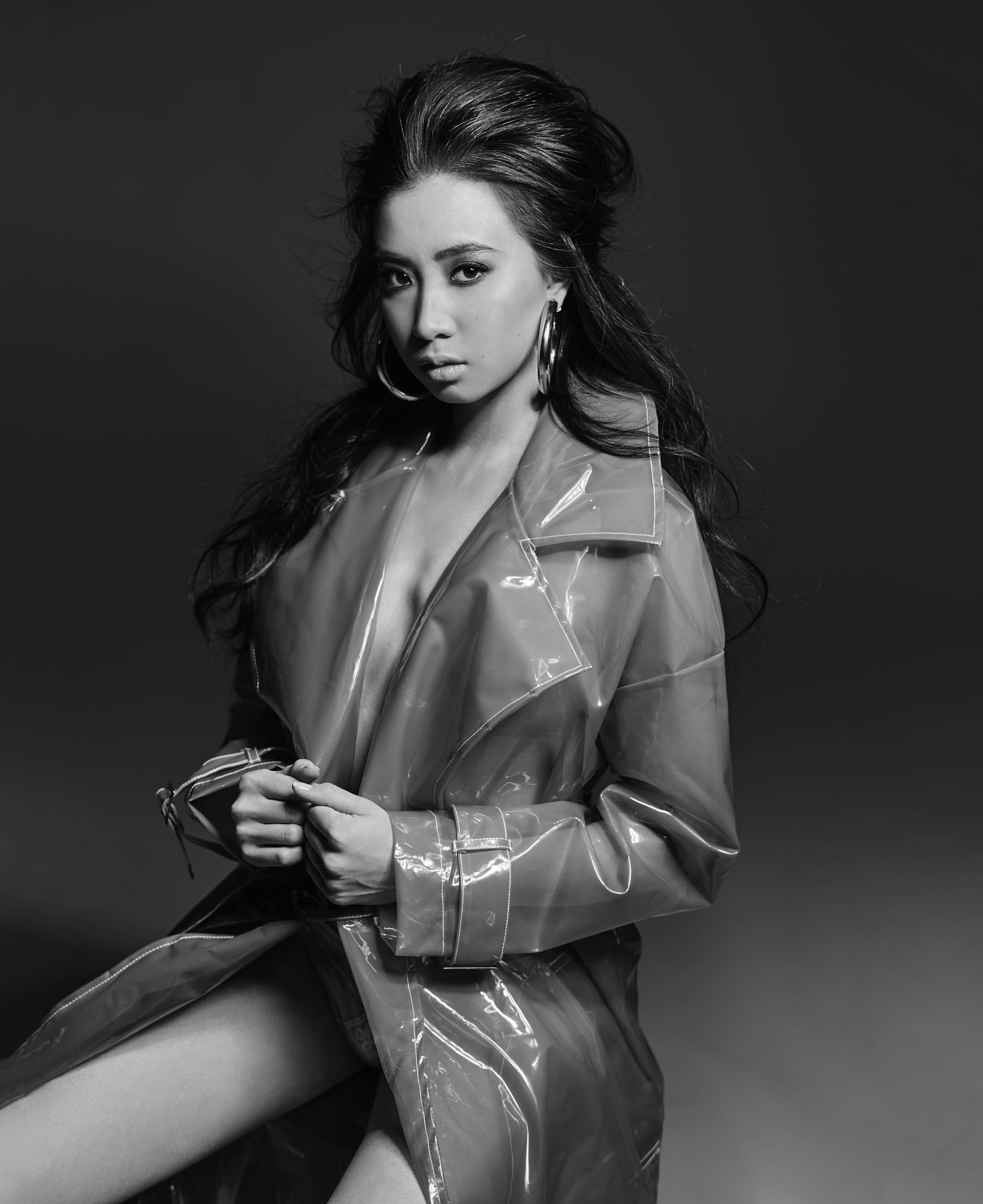 On an average day, Nguyen keeps busy with volunteer work under her Miss Balboa Island 2020 title, spending time with friends and family, playing with her dogs, and whipping up delicious treats in the kitchen. "I'm a good cook and baker," she says humbly. "My amazing mom taught me everything she knows. I usually unwind after a long day by cooking and baking for my parents and siblings, and whenever I have the time, I love to create and try out new recipes that are both healthy and delicious." 
Of course, being so skilled in the kitchen, she's not afraid to treat herself to her greatest indulgence: anything fried or greasy. "Even though I absolutely love sweets, I'm actually a savory type of gal! French fries, pizza, fried chicken, and burgers. Basically, anything greasy and yummy!"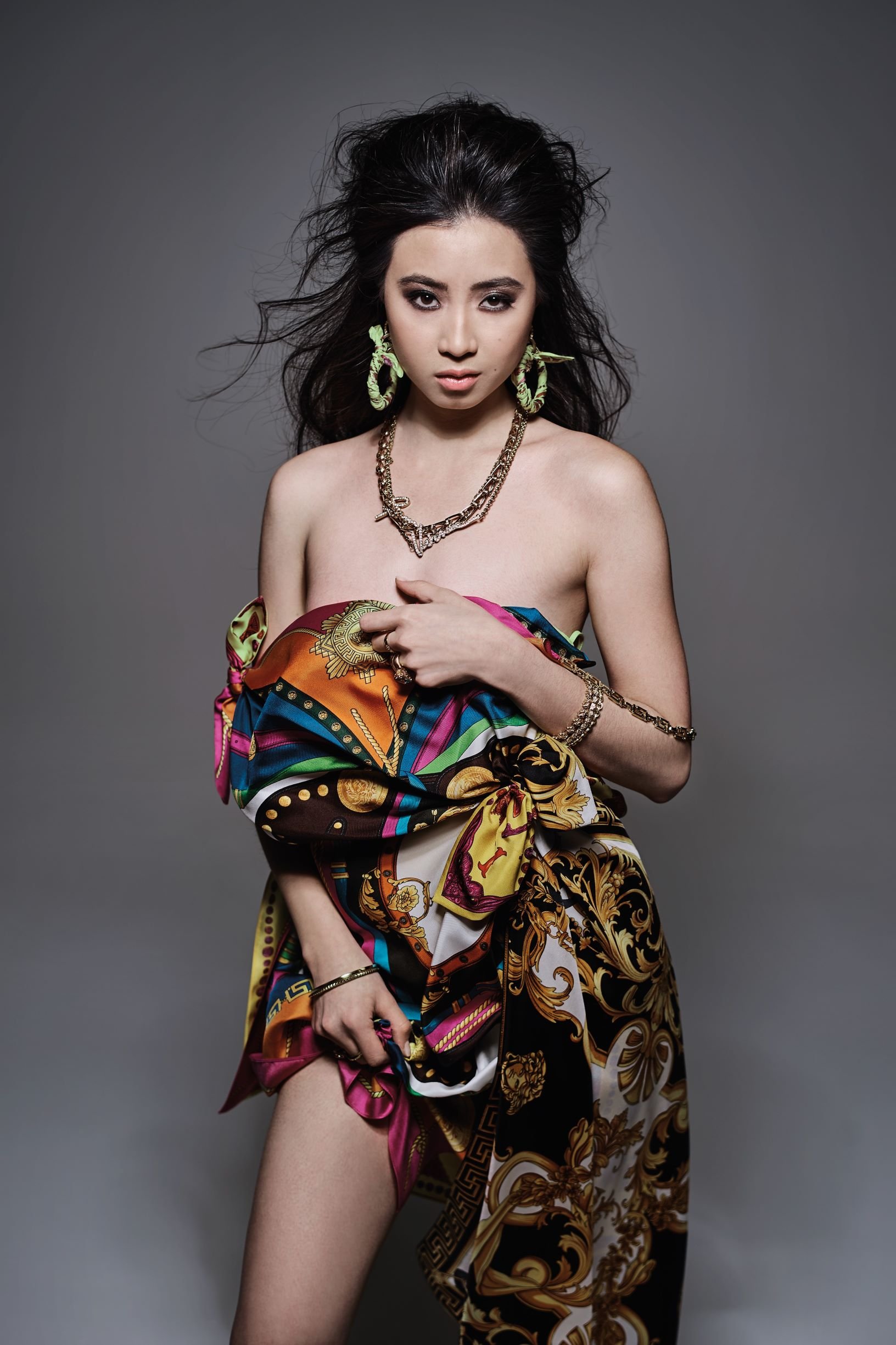 To maintain her slender figure, Nguyen surprisingly enough doesn't have a rigorously formal workout routine—a convenience she likely owes to her 20-year-old metabolism. "I just try to stay active as much as possible. I walk my dog, stretch every morning and evening, do toning exercises, and sometimes figure skate so I won't forget how to do it!" 
As for the future, Nguyen says her aim is to make it big and keep inspiring others by being a shining beacon of hope for minorities trying to break out in the fashion industry. "I hope to give them a voice and the recognition they deserve." 
Regardless of where her life takes her, Nguyen says she'll always be the same humble person she's always been. "I'm still the same old me. I'm still the girl who loves figure skating, sports, and preparing meals for her parents and siblings. But most importantly, I'm still the same girl who loves to dream."  
For more of Elizabeth Nguyen's cover shoot, check out Maxim's January/February issue.