This Giant $24,000 Joint Is the Most Expensive Ever Rolled
You've got to see this thing to believe it.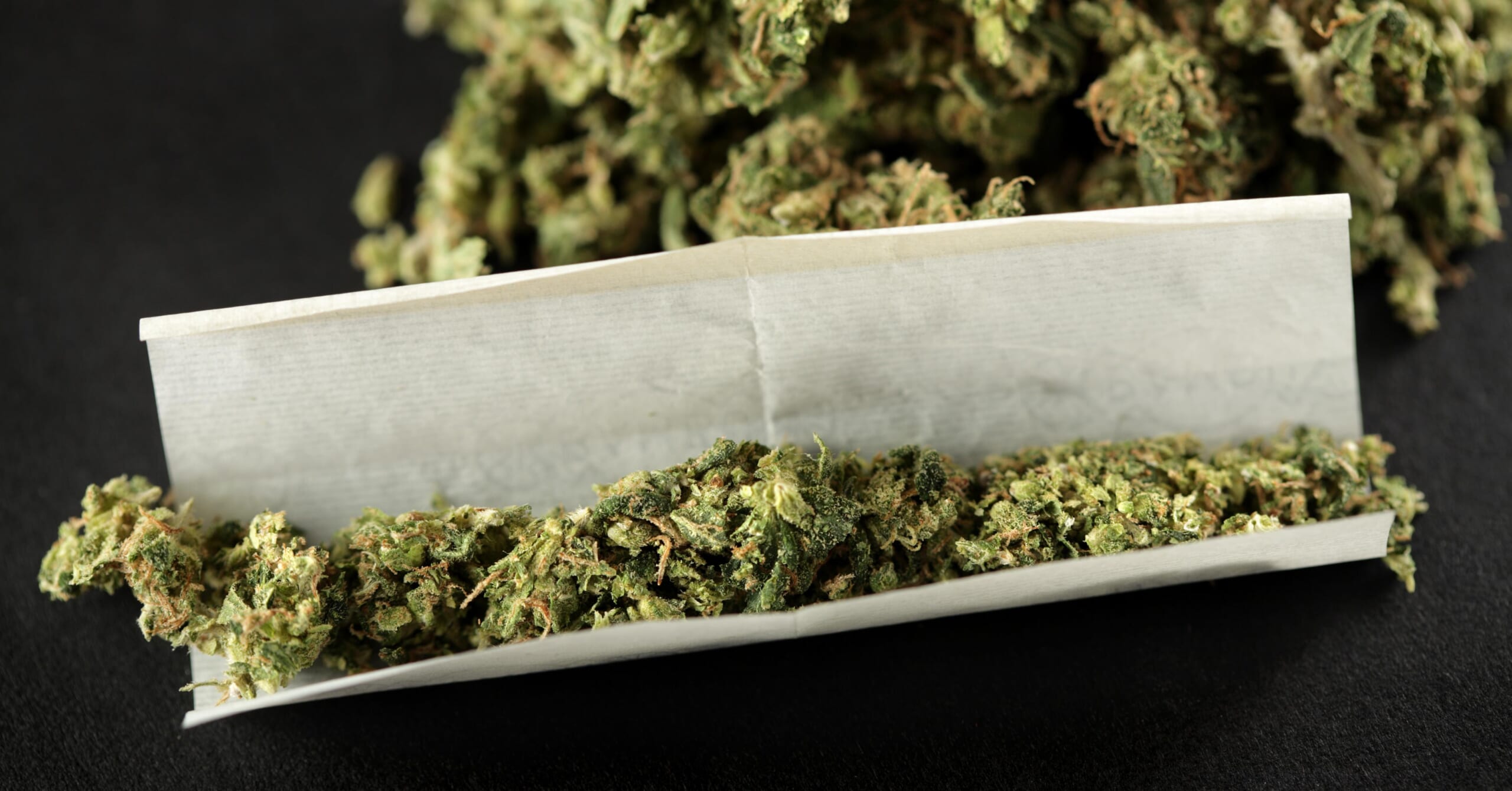 Getty Images
An enormous custom joint valued at a whopping $24,000 is the world's most expensive ever, and you might get high just by looking at it.
The record-setting doobie was commissioned by Stone Road Farms, an LA-based cannabis startup that recently hosted a benefit and auction in celebration of the company's new compliance status in California. Bask in its greatness below: 
Forbes has further details on the labor-intensive process that went into creating this pothead's dream come true:
After first inquiring with a Hollywood prop designer, who was unable to execute the masterpiece of marijuana for him, Corwin enlisted Weavers, a world-famous joint roller and artist, for the ambitious project.

The process took more than two weeks to complete using one pound of Stone Road Farms' ground cannabis and bubble hash (a refined hashish that bubbles when smoked) mixed with Team Elite Genetics' award-winning flower and six ounces of Soilgrown Solventless concentrate (extract from the plant)—all wrapped with a blunt paper base topped with three layers of 24-karat gold Shine rolling papers. 
Unsurprisingly, its creator also holds the record for the rolling the world's largest blunt, which is also wrapped in gold and weighs in at five pounds. 
A Stone Road Farms investor ultimately won the 30-inch, 1.5-pound doobie for a bargain price with a $4,000 bid.    
Proceeds from the sale of the elephant tusk shaped-joint are being donated to the American Wildlife Foundation, so the buyer can smoke up for a good cause.  
"I'm just honored to be donating the proceeds of this event to support AWF's important work to stop elephant poaching and end the horrific practice of trafficking ivory and other wildlife parts from threatened species," Stone Road Farms founder Lex Corwin told Forbes. 
"Tusks belong on live, healthy wild elephants and nowhere else."  
Pair it with the world's most expensive bottle of scotch for one helluva night. 
h/t: Bro Bible