NASA Wants You to Quit Your Job and Work On Mars
The space agency's new recruitment posters seek workers for future Mars missions.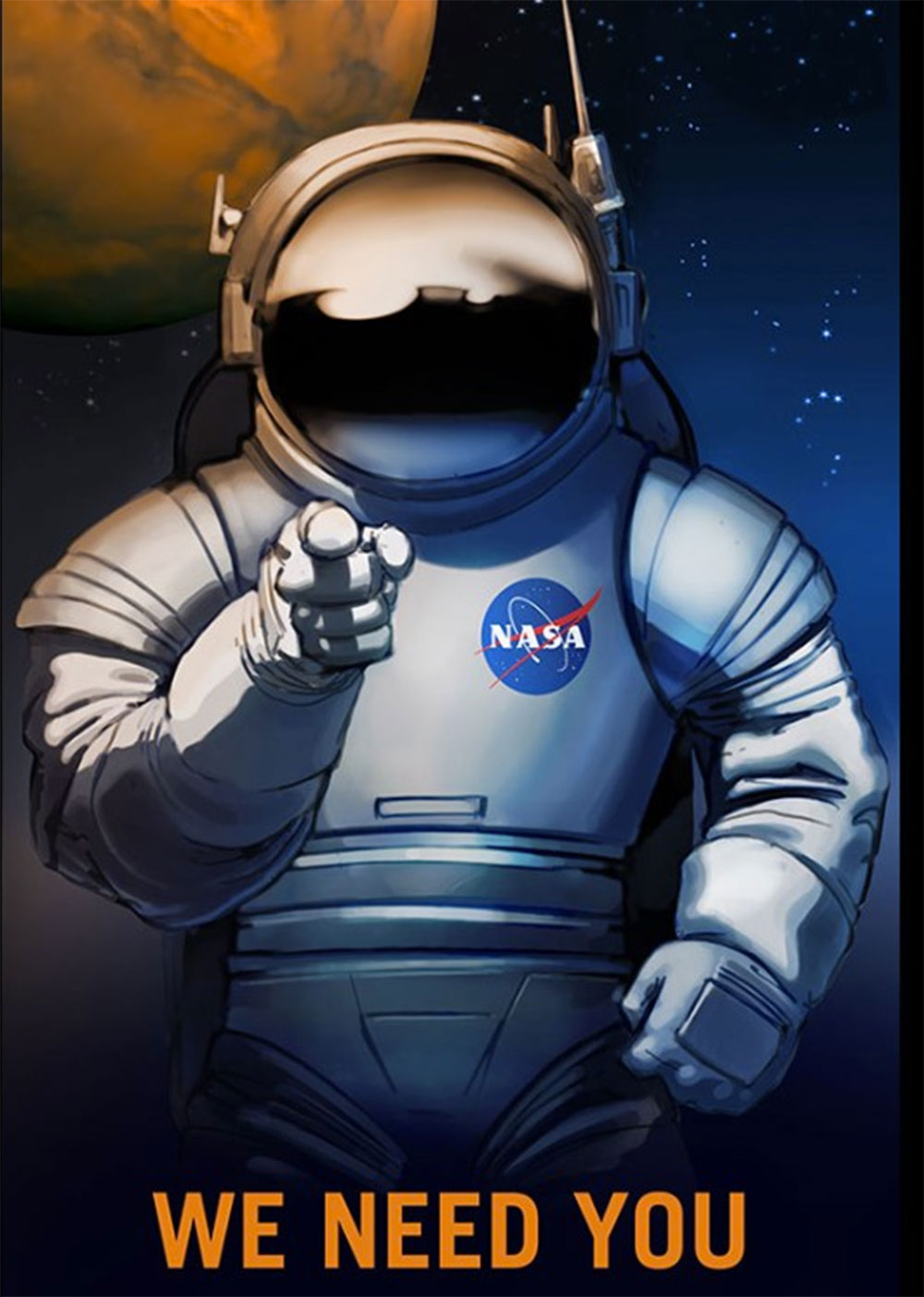 Between Elon Musk's SpaceX and NASA, it seems inevitable that humans will be tramping through the red dust on Mars within the next couple of decades. NASA recently released posters aimed at recruiting adventurers for future missions to Mars and we have to say, they're cool enough to make you look around at your humdrum day job and wonder if you have the right stuff. 
Reporting on Musk's privately-funded endeavors with SpaceX has tended to subtly suggest NASA is a fusty government agency bogged down in outdated military conventions which are holding it back. There may be some truth to that, but these retro-style posters, which CNN reported were originally commissioned in 2009, cleverly appeal to the childlike sense of adventure in anyone who ever looked up at the stars and wondered. 
Unfortunately for dreamers excited by such images, CNN noted that NASA's own plan for landing on the red planet is a three-phase strategy that doesn't foresee actual work on Mars until 2030, five years after SpaceX's colonization goal of 2025. 
No matter who gets there and lays down some kind of organized system for really making Mars into an actual outpost, we have to admit NASA's imagery hits the mark for anyone who ever watched science fiction depictions of making a new home on another planet. 
You can find more amazing imagery available to download for free on NASA's website here.
h/t CNN