This Cruise Ship Has the World's Longest Waterslide at Sea
Better not hit the buffet before trying it.
(Photo: Royal Caribbean)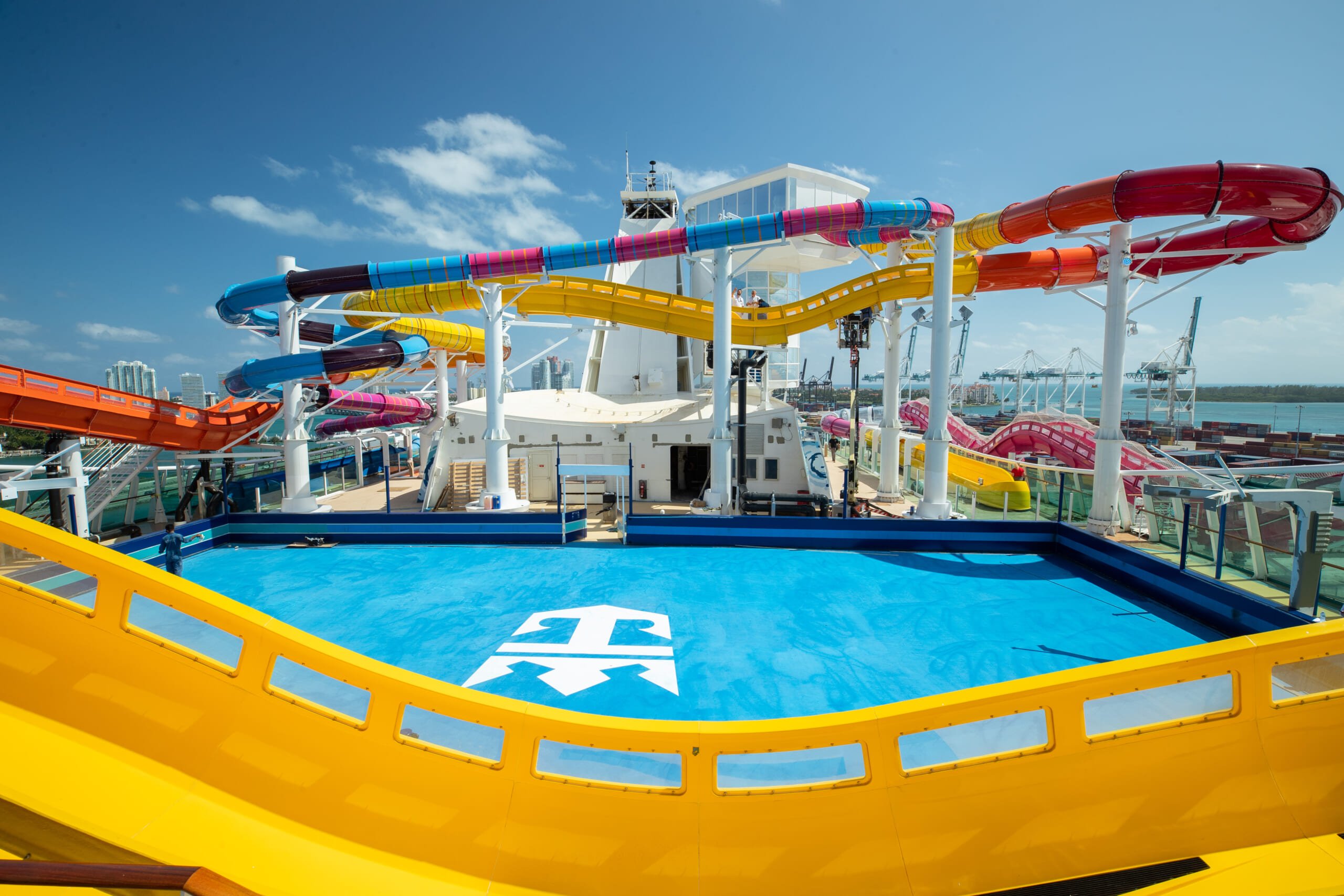 As part of a massive $115 million dollar renovation, Royal Caribbean recently revamped their 14-story monster of a cruise ship, Navigator of the Seas, and added an appropriately over-the-top attraction: The world's longest waterslide at sea.
https://www.instagram.com/p/Bxay8bUhygL
At more than 800 feet long, the floating waterslide is called "The Blaster" and winds around the back of the ship, across the deck, and even hangs off the side of the ship for a stretch of the ride giving sliders epic views of the open waters.
The ride isn't just a waterslide, though – it's what's considered an "aqua coaster" thanks to water jets that propel the rider up and down hills that twirl around the ship's second slide,  basketball court, rock climbing wall, surf simulator, and out beyond the sides of the ship.
Aside from having the longest waterslide at sea, Navigator of the Seas also added the first headfirst mat racer waterslide at sea called Riptide, which is a lot faster than its lengthy counterpart.
The slide has translucent tubes that make you feel like you're about to get whipped overboard at the end for a heart-pounding grand finale.
Navigator of the Seas completed its expensive facelift and sailed its maiden journey a few months back ago in early March. 
So if shooting down a ginormous waterslide happens to be on your cruise ship to-do list, it might be worth booking a cabin on the ship's next voyage.