This Decorated Navy SEAL Is Being Investigated For a Side Job as a Porn Star
Reporting for booty, sir!
US Navy
The Armed Forces tend to look down on side jobs not cleared through the command chain. Elite squads like the Navy SEALs also look down on anything that might reflect poorly on the special forces group's reputation. So Navy Chief Special Warfare Officer Joseph John Schmidt III, a 23-year veteran, may be in trouble due to a porn star known as Jay Voom—because according to the San Diego Union Tribune, Schmidt is Jay Voom. 
In a report published Friday, the Union Tribune revealed that Schmidt is married to porn star Jewels Jade, and most of Schmidt's triple-X camera time has been with Jade, though he's also allegedly been filmed with adult actresses Mena Li and Ashden Wells. 
Schmidt—who has reportedly performed in films with titles like Apple Smashing Lap Dance—didn't speak to the paper for the story, and this might be why:
The Coronado-based Naval Special Warfare Command has launched an investigation, and a commissioned officer has been assigned to handle the case.

Major questions include whether Schmidt violated rules mandating that SEALs obtain advance approval from their commanders for outside work and whether the SEAL brass has been quietly condoning his film work. The investigation began only eight months before Schmidt had planned to retire, and disciplinary action could affect his rank and pension benefits.

"We have initiated a formal investigation into these allegations. There are very clear regulations which govern outside employment by (Naval Special Warfare) personnel as well as prohibitions on behavior that is discrediting to the service," said Capt. Jason Salata, a spokesman for the SEALs. 
Schmidt's wife did speak to the paper, and Jewels Jade didn't deny anything. She simply explained that part of the problem was the paltry salary the Navy pays even elite operators like her husband. The porn work she and Schmidt have done, she said, has "helped our family. It got us out of a lot of financial issues we were going through."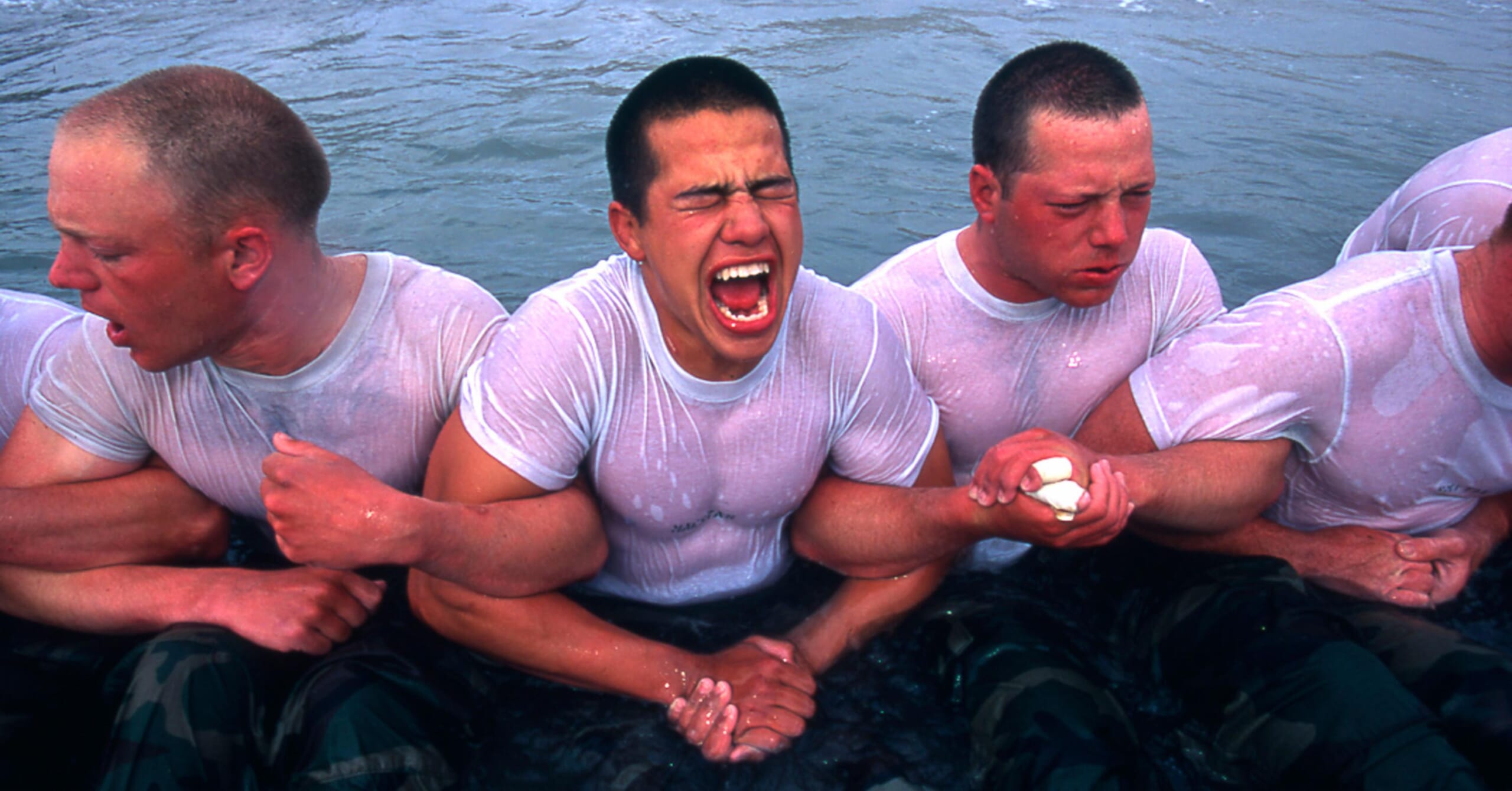 Jade also told the Tribune that many of her husband's comrades-in-arms are fans and fully aware of his side thing. "They knew about it at work," she said. Her husband even "got called in" by commanders, according to Jade, "and they said, 'Look, keep it on the low, don't mention the SEAL name and blah, blah, blah.'"
" tml-render-layout="inline
"Everybody knew about it," she told the paper. 
The Union Tribune report concluded with saying the Navy's investigation has no deadline, so it's apparently ongoing. In the end Schmidt may not be court-martialed or anything as severe as that, but he definitely could face some form of disciplinary action for breaking rules that mandate he get approval from higher-ups before doing any kind of outside job.
Hopefully Schmidt's long career in the Navy will be a huge point in his favor and any penalty will be light. After all, he's technically just trying to be a supportive husband, and many in the military would agree that's a pretty positive thing. 
h/t Union-Tribune