There's A New Sapporo Beer For The First Time In 12 Years
America's most popular Asian beer just got a hearty new upgrade.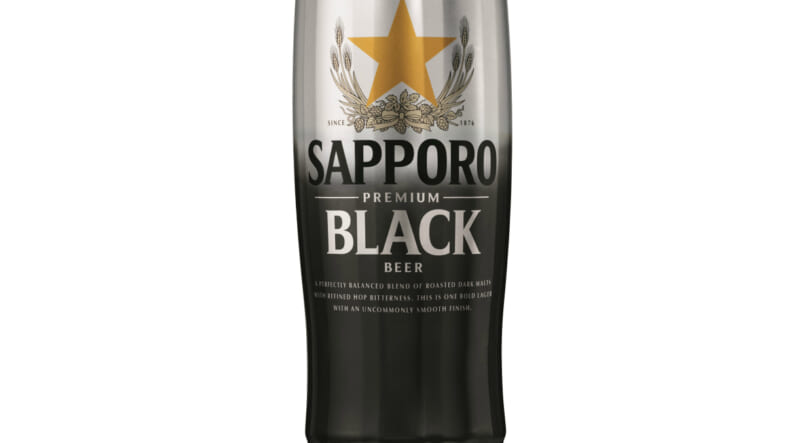 Beer lovers, rejoice! A new Sapporo is about to hit the market—for the first time since 2004. Sapporo has been brewed in Japan since 1876 and is the top-selling Asian beer brand in the United States, so you better get excited.
With an official launch date of September 1, Sapporo Premium Black is a bold and flavorful dark lager, with "aromas of chocolate and roasted malt, complimented by a sweet, round fullness and flavors of chocolate and black coffee," and finishes with the bitter tinge of hops. 
I don't know about you, but my mouth is watering already, even if you're already totally fine with Sapporo's smooth-sipping original lager.
While the time-tested Sapporo Premium pairs well with basically anything, this dark lager is billed as "well suited for pairing with a variety of hearty and spicy dishes from around the world including traditional German, Asian, Cajun and Latin cuisines.
"Pair with grilled, roasted or blackened meats, burgers, smoked sausages, and hearty seafood such as swordfish or tuna," as it says in the official fact sheet. Brewer knows best!
The new Sapporo is scientifically tested for gas volume and oxygen levels, and has to pass the "five senses" test, including smell, color, taste, foaminess, and brightness, to make sure it appeals to all five senses. And I can say from personally taste-testing the new Sapporo that it definitely does.
And in case you were wondering, yes, you can do sake bombs with Sapporo Premium Black. I tried it, and I give it my stamp of approval. Bottoms up, people.