U.N. Calls Emergency Meeting After North Korea Launches "Satellite"
The international community is taking this one very seriously.
It's a new week, which means another news-grabbing story from North Korea. We've all rolled our eyes at such headlines before, but the international community is not taking this one lightly.
The "Hermit Kingdom" launched a satellite into space Sunday morning, sparking international panic. North Korea claims the satellite is intended for "peaceful purposes," but this photo of Kim Jong-un looking giddy following its launch gives us plenty of reason to be on edge.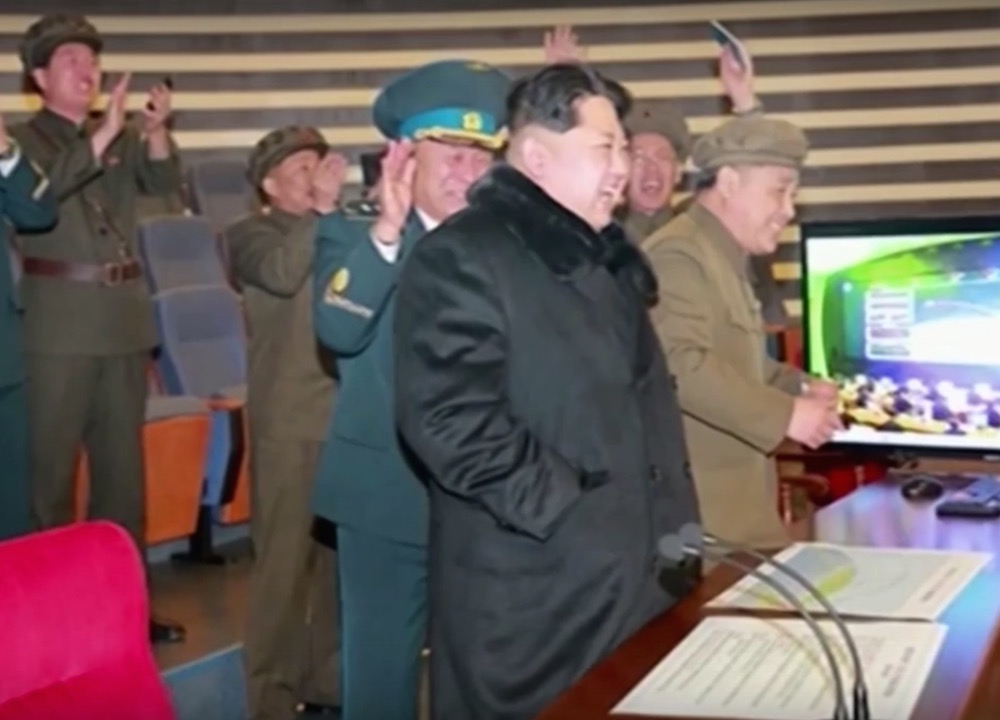 The United States, South Korea, and Japan have called for an emergency meeting of the U.N. Security Council, to be held in New York today. 
There is very real fear that the satellite is actually a front for a long-range missile test. CNN reports that a rocket that launches a satellite operates identically to one that could launch a warhead. And everyone is already on their toes, given that North Korea reportedly tested a hydrogen bomb last month. 
South Korean President President Park Geun-hye called the launch "a challenge to world peace" while Japanese Prime Minister Shinzō Abe said it was "totally unacceptable. The U.S. and South Korea have called for a missile defense system, although this could cause a rift with China. North Korea's massive neighbor and sometimes protector has opposed such retaliation in the past. 
This news is still breaking, so check out this rundown on what we know so far, courtesy of CNN:
" tml-embed-width="600″ tml-embed-height="355″ tml-render-layout="inline