American College Student Otto Warmbier Dies After Returning Home From North Korean Prison
He came home in a "vegetative state."
Xinhua News Agency/Getty Images
American college student Otto Warmbier, sentenced by North Korea to 15 years hard labor, is dead. The 22-year-old Warmbier—whose release from custody was negotiated by US Secretary of State Rex Tillerson—died surrounded by family in Cincinnati, Ohio. 
Warmbier returned to America in a persistent vegetative state after nearly a year and a half in North Korean custody, having been convicted of what would have been a misdemeanor act of theft just about anywhere else in the world. While the North Koreans said he'd suffered from botulism and the effects of taking a sleeping pill, U.S. physicians said they saw no signs of botulism poisoning.
CNN quoted portions of a statement from Warmbier's family in which they said that while it would be easy to focus on the loss of "future time that won't be spent with a warm, engaging, brilliant young man whose curiosity and enthusiasm for life knew no bounds," they are going to "focus on the time we were given to be with this remarkable person."
President Donald Trump noted the tragedy of losing a man "in the prime of life" and issued a strong condemnation of North Korea's "brutal regime," CNN reported.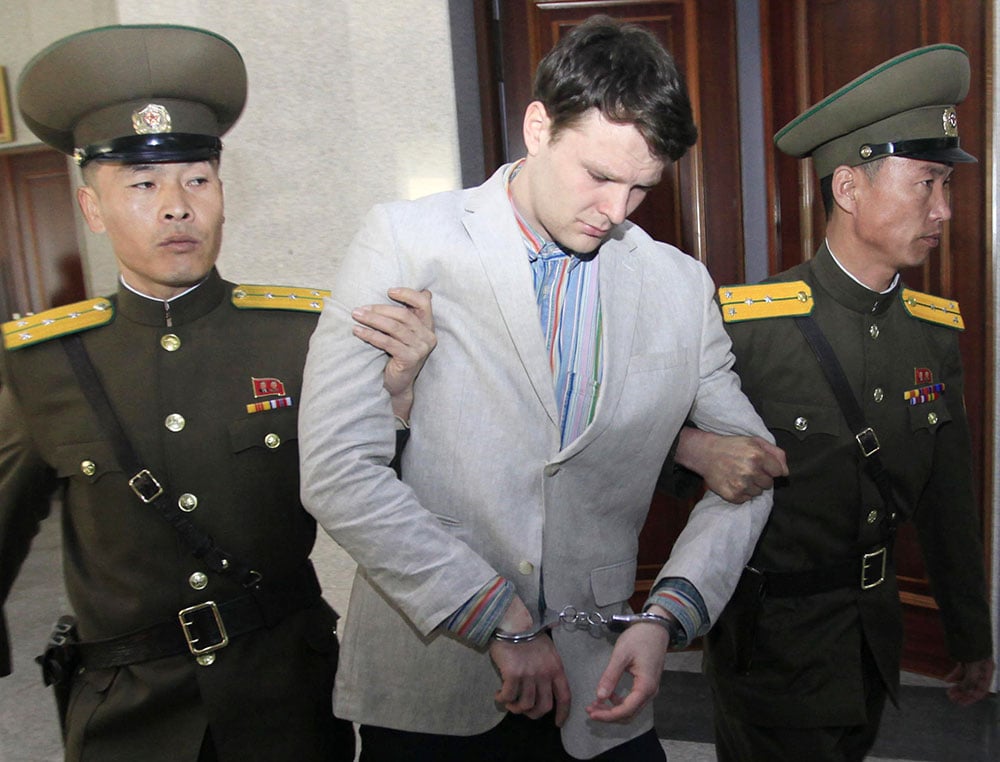 Warmbier's family reportedly said that while the young man was unresponsive, uncommunicative and clearly in distress when he returned to U.S. soil on June 13, they soon saw a change in his expression. Warmbier was "at peace," they said, and seemed to know he was home. 
The general consensus of the US government is that Otto Warmbier was cruelly tortured during his time in custody. 
While Secretary of State Tillerson said the US will hold North Korea "accountable" for this injustice, Arizona Senator John McCain issued a blunt statement, saying Warmbier, "an American citizen, was murdered by the Kim Jong Un regime." 
h/t CNN