Notorious B.I.G.'s Son Launches Weed Company to Honor the Late Hip-Hop Icon
"The goal is to celebrate cannabis."
Getty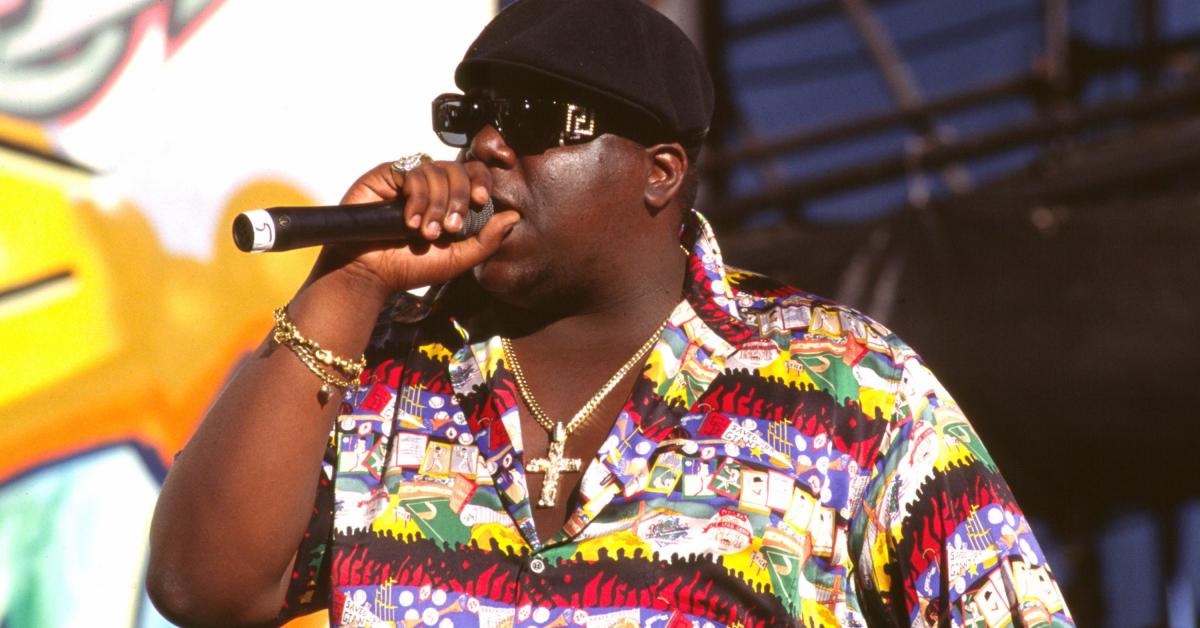 Notorious B.I.G.'s son C.J. Wallace is launching his own cannabis company called Think BIG to honor his late father, who fueled his musical genius with copious amounts of marijuana.
The company produces cannabis products like pre-rolls, vapes, gummies, apparel, and stationary, and also developed their own strain called The Frank White Creative Blend as an homage to Biggie's alter-ego Frank White.
https://www.instagram.com/p/BwKAl-ZgZcD
The strain was created in collaboration with Lowell Herb Co, and comes in pre-roll packs made with Orange Sherbet, Banjo, and Rattlesnake Sour Diesel.
https://www.instagram.com/p/BwS2Oq1BTP3
"This blend powers down the anxiety, stress and what remains is a calm, mildly euphoric, and focused headspace that is perfect for heightened creativity," the website describes.
"These strains were selected to help you discover your flow and removes the barriers blocking your creative pathways."
https://www.instagram.com/p/Bv67Nawgz-v
"I got to talk to my uncle…I think he was actually the first person my dad smoked weed with, and I found out that we actually smoked weed around the same age. I was 16," Wallace told Esquire.
"His first experience was way cooler than mine, in Jamaica. You know, in his homeland. I can only imagine the experience that he had. And he was with family, so he was probably very comfortable."
https://www.instagram.com/p/BwDz_8qHyIX
Alongside co-founders  Willie Mack and Todd Russaw, Wallace's mission through his company is to advocate for the safe use of marijuana to inspire "curiosity, creativity, contemplation, and healing," and also to fight for legalization.
"The goal is to celebrate cannabis," marketing director at Lowell Dominic Grech told Variety. "We're tired of the negative stigma surrounding it."
https://www.instagram.com/p/BuusT24Hqp4
"All I heard growing up was the bad stuff… that he was a drug dealer, a gangsta rapper, a criminal," Wallace concludes. "Now that I've grown older, I realize he was a father, a loving son, someone who cared about his friends, girlfriends and wives. That's what I want to honor."