Here's Why Women Are Doing Naked Yoga on Instagram
"Doing nude yoga gives me a feeling of freedom."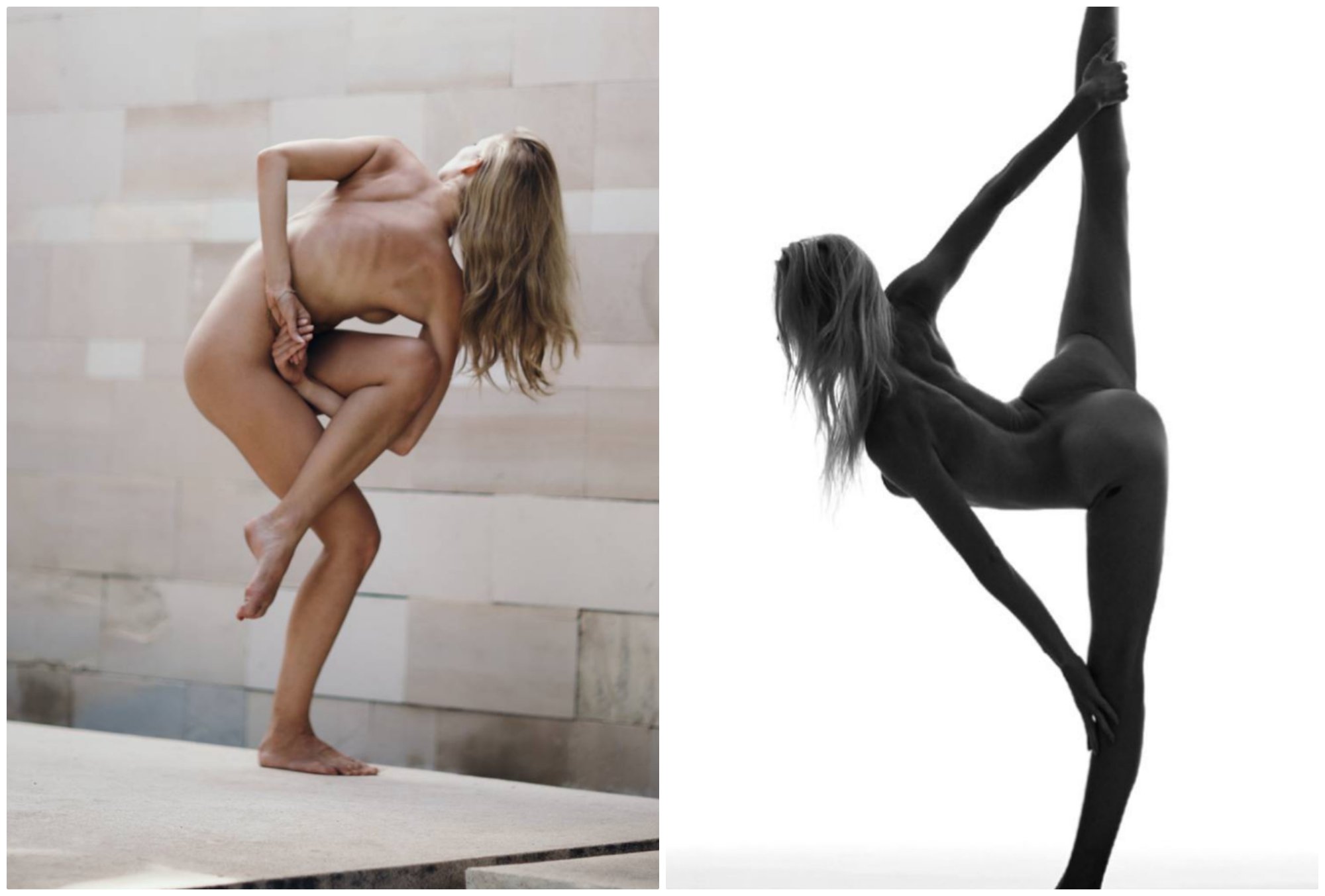 We all know the classic yoga aesthetic on Instagram: Perfect lighting, a delicate yoga pose, probably a tree or two, and a "thoughtful" caption that consists of an inspirational quote and a couple hashtags for good measure.
" tml-render-layout="inline
#blessed
But now, there's a new yoga trend on the 'gram – Nude yoga. And yes, it's exactly what you think it is. Fit, beautiful women who bend themselves into odd positions without a shred of clothing, then take a dramatic picture and post it with a filter. It's all very artful, really.
" tml-render-layout="inline
The trend first became popular two years ago when a 27-year old model and photographer started posting pictures of herself doing yoga in the nude on her Instagram account, Nude Yoga Girl, with the hashtag #NYGYOGA, which is all about encouraging body positivity. 
And now, dozens of other yogis are following suit, and are shedding their clothes and doing the downward dog and other zen positions au naturale. 
" tml-render-layout="inline
" tml-render-layout="inline
"With my account I want to inspire people to realize that everybody is very beautiful and capable of [doing] amazing things with their bodies," she told The Cut back in 2015. "I want to inspire people to try yoga, and maybe they can also find body acceptance from there."

" tml-render-layout="inline
" tml-render-layout="inline
"I always try to find new ways to express myself. I'm very inspired by yoga and photography, so I wanted to bring the two of them together in a pure way. I also love to write and give people tips for healthier and happier lives."
https://www.instagram.com/p/BZgqMTDhLQ6
" tml-render-layout="inline
"I do yoga with my clothes on and sometimes naked. Doing nude yoga gives me a feeling of freedom," she adds, encouraging all you yoga-lovers out there to ditch your yoga pants, and start embracing the nude yogi lifestyle and the freedom it provides. 
H/T: The Cut / Highsnobiety