What We Know About the Standoff Between Armed Militia Members and Federal Authorities
Gun-toting militiamen have occupied the Malheur National Wildlife Reserve.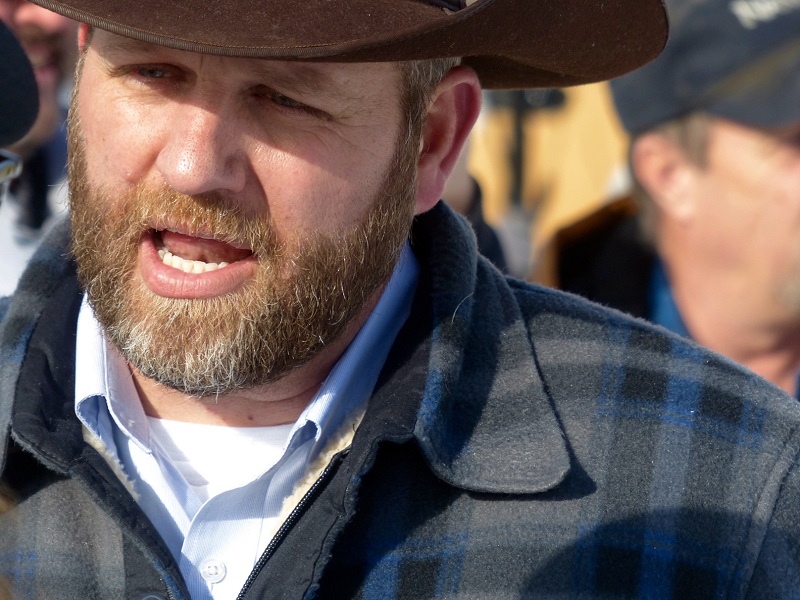 Gun-toting militiamen—including Ammon and Ryan Bundy, sons of infamous Nevada rancher Cliven Bundy—have seized the headquarters of the Malheur National Wildlife Refuge in a remote part of southwest Oregon. According to reports in The Oregonian, the group plans to stay:
The Bundy family of Nevada joined with hard-core militiamen Saturday to take over the headquarters of the Malheur National Wildlife Refuge, vowing to occupy the remote federal outpost 30 miles southeast of Burns for years.  

…

"The facility has been the tool to do all the tyranny that has been placed upon the Hammonds," Ammon Bundy said.

"We're planning on staying here for years, absolutely," he added. "This is not a decision we've made at the last minute.
The militants seized Refuge headquarters shortly after a protest march over the sentencing of Harney County ranchers Dwight Hammond Jr. and Hammond's son, Steven. The Hammonds were sentenced in October to serve additional prison time for 2012 arson convictions. The Hammonds have histories of committing arson on federal lands. 
Ammon Bundy posted a message on Facebook that suggested the group seizure of Malheur property wasn't just about the Hammonds' going back to prison. It sounded like a call to armed insurrection. 
Speaking to the Oregonian,  Bundy did little to dispel that impression. While he said neither he nor his brother intend harm against anyone, they "would not rule out violence if police tried to remove them."
The Bundys added that the public lands maintained by the federal government should really belong to ranchers and loggers who live in the region but local communities "were not strong enough to make the stand." Bundy said it was up to "many individuals across the United States and in Oregon" to make a stand instead.
The Malheur seige sparked outrage on social media, inspiring the hashtag #OregonUnderAttack, a sharp denunciation of double standards and implied racial biases in the way American media outlets like CNN report on these events. Columnist Tariq Touré's much-retweeted editing of an ABC News headline captures this outrage:
Hey @ABC I fixed that typo for you #OregonStandoff #OregonUnderAttack pic.twitter.com/9gcTDUCVjh

— TariqTouré (@TariqToure) January 3, 2016
" tml-render-layout="inline
Late Saturday, the Oregonian quoted a statement from Harney County sheriff Dave Ward regarding the militia's actions:
After the peaceful rally was completed today, a group of outside militants drove to the Malheur Wildlife Refuge, where they seized and occupied the refuge headquarters. A collective effort from multiple agencies is currently working on a solution. For the time being please stay away from that area. More information will be provided as it becomes available. Please maintain a peaceful and united front and allow us to work through this situation.
As of Sunday afternoon, it still wasn't clear as to what local, state, or federal law enforcement might do to resolve the standoff. We will continue to update this post with more information as it becomes available.