Padma Lakshmi Stuns In Shell Bikini For Sports Illustrated Swimsuit Debut
"I'm 52 years old, and I think I look great for my age, and I definitely work at it."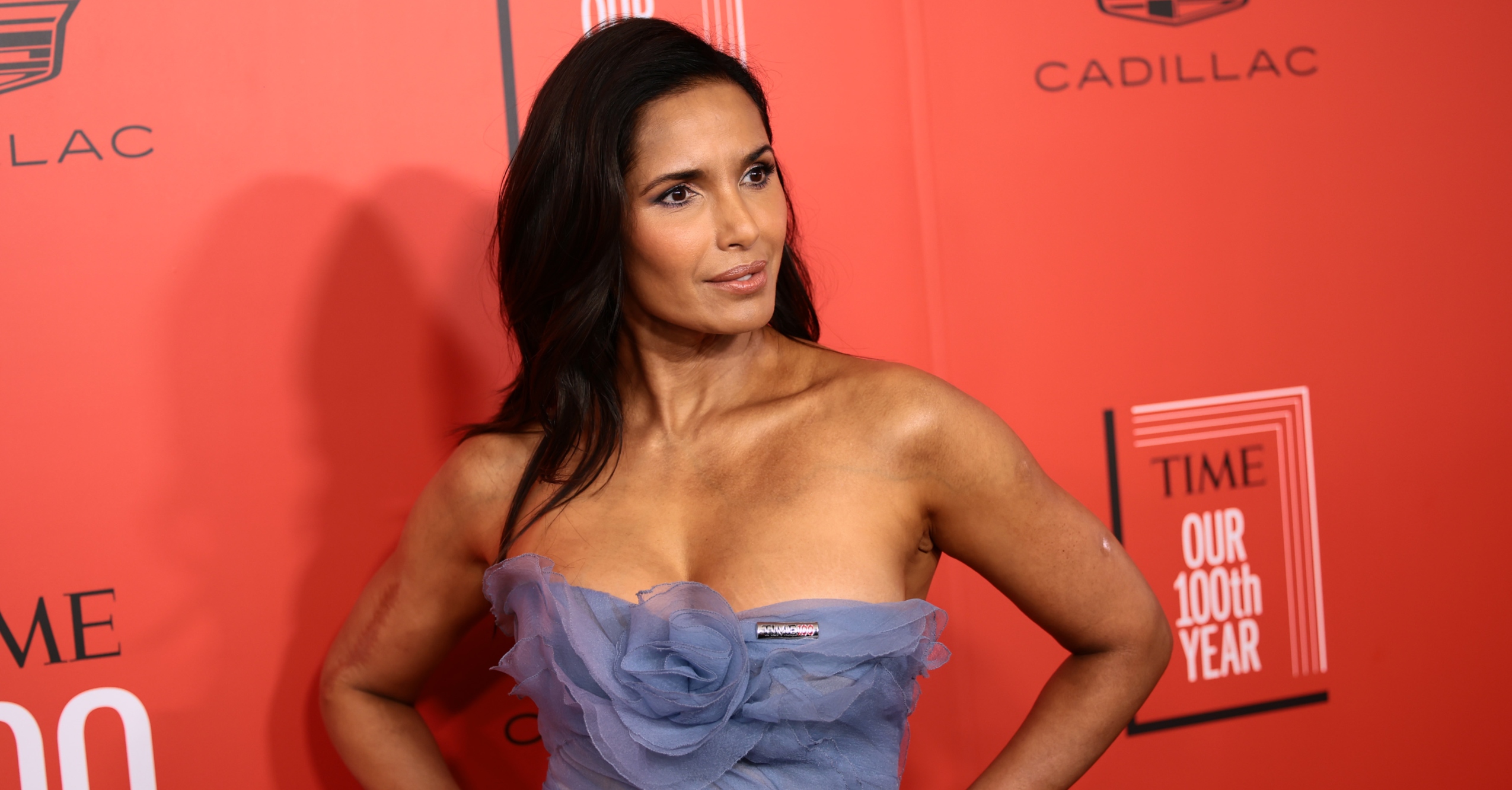 (Dimitrios Kambouris/Getty Images for TIME)
At 52 years old, Padma Lakshmi is turning up the heat in her Sports Illustrated Swimsuit issue debut.
The host of the Bravo's Emmy Award-winning Top Chef, New York Times bestselling author, model, and creator/host of Hulu's Taste the Nation shared a number of bikini-clad posts from her SI Swim shoot—tap here to see them or watch steamy behind-the-scenes footage below.
"I'm not going to lie, I was pretty nervous. I'm 52 years old, and I think I look great for my age, and I definitely work at it," Lakshmi says.
"It's important to show women of all ages, body types, skin colors—and show that beauty is so vast and broad of a spectrum. So when young women see this, I hope they see that they have a long life to live."
As she donned a tiny bikini made almost entirely of gold-hued shells, Lakshmi exuded total confidence in her own skin—a theme that recurred in her accompanying interview with SI Swim.
"I love where I am in my life and know my body is not perfect by any means, but I feel beautiful. I feel like I have a very lucky, fruitful, productive life," she told the magazine.
"My thighs may have been leaner, and my boobs were probably slightly higher in earlier parts of my life, but I have never felt better about myself. I hope they see a full woman in all my facets and nuances and some contradictions. I wouldn't go back to my 20s if you paid me all the money in the world."
The mother of one, who spent much of her 20s in Europe modeling, hasn't always been so comfortable in her own skin. A scar on her arm resulting from injuries she sustained in a car crash at age 14 was a source of insecurity for Lakshmi…until legendary photographer Helmut Newton helped her see the mark in a different light.
"Having Helmut see me through his eyes and his lens and finding beauty in my scar really was a game-changer for me," she told SI Swim. "I'm not just saying the light bulb went off and that was it, but when I stopped covering my scar and started wearing it proudly, that was the minute that everything changed. I learned a very important lesson as a young woman that beauty is arbitrary, and so is fashion."
Belief in her abilities was also crucial to breaking into television as a culinary personality, despite having no restaurant experience. Lakshmi had to shed any imposter syndrome-spawned doubts before she could become the beloved Top Chef host or the bestselling author of three cookbooks she is today.
"In spite of imposter syndrome, I have still managed to carve out a corner of the universe for myself," she says. "You just have to push through the fear. It's always going to be there."
Head to SI Swim's website to read the full interview.