Pam Anderson Admits Crush on 'Incredibly Sexy' Wikileaks Boss Julian Assange
This would be one seriously odd couple.
Getty Images
No one in their right mind would ever think of putting together a Baywatch and The Fifth Estate (the Benedict Cumberbatch film about Julian Assange) movie mash-up, but here we are. In a recent blog post on her website, ultimate TV Baywatch babe Pamela Anderson appeared to confess to completely crushing on Wikileaks founder Julian Assange.  
That Anderson has had mysterious—and let's be frank, mystifying—contact with Assange is not news. What's been up in the air till she posted that blog entry has been the nature of their relationship, if there even is one. The post, which looks like a prose poem, seems to make it clear there is something there:
Julian Assange is the most intelligent, interesting, and informed man in existence.
Yes- I think he's quite sexy.
He has tremendous strength and stamina- though vulnerable.
Hard to imagine him that way – as capable as he is.
But, he is up against the biggest super powers in the world.
I've spent enough time with
him, to be absolutely
sure of his intentions-
They are good ones.  
Okay then. The true story may be even more surprising—The Sun hints that there is reason to believe the pair have some kind of thing going on, quoting statements she made recently on a British talk show. Pam detailed who arranged their meeting then said "We started seeing each other every month, and now we see each other a lot more regularly." 
"I do really think he's one of the most important people in the world," she continued, "and I think what he does is historic; it's very important."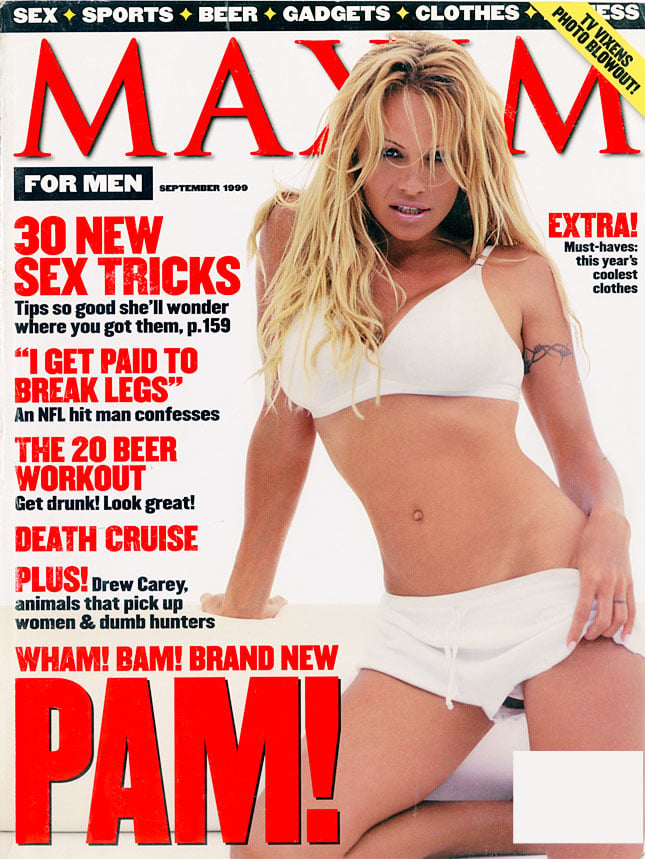 According to the September, 1999 Maxim cover girl, Julian Assange is "very brave and he sacrificed a lot for all of us, every civilian." 
Before we just assume these two are truly an item, though, Pam actually seemed to deny that, saying she and Assange intend "not to become romantic, but to join forces."
Whatever the nature of their friendship, Julian Assange obviously needs every friend he can get right now, since Wikileaks recently revealed the extent of the CIA's cyber espionage program, or close to it. Entire nations would rather not make an enemy of the CIA so Assange has more people than ever interested in removing his ability to drop any kind of leak ever again.
Maybe Assange will blog again and write romantic posts as he used to do at IQ.org, the blog he kept before becoming something of a public enemy to anyone wanting to keep secrets of national interest. That was where he wrote about seducing a woman with coffee and men being "krill to the baleen of the feminine." 
Pam Anderson, a champion of animal rights who cares about the plight of krill-eating baleen whales, would definitely appreciate the sentiment.
h/t Page Six