Watch Dozens of Topless Activists Protest Bullfighting Before the Running of the Bulls in Spain
You mess with the bull, you get the boobs.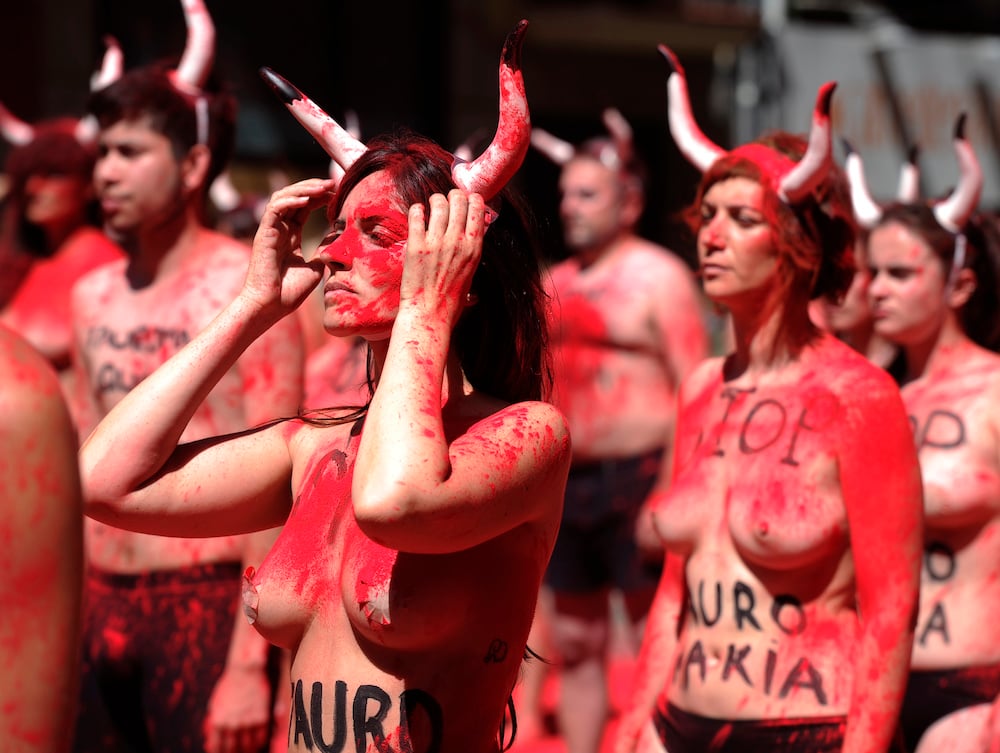 Railing against this year's Running of the Bulls in Pamplona, Spain, droves of animal-rights activists made their voices heard… and their breasts seen.
Organized by PETA and Spanish group AnimaNaturalis, the demonstration saw dozens of topless protesters, decked out in fake bull horns, congregate in Pamplona's main square to decry bullfighting ahead of the annual running of the bulls. 
In the climax of the demonstration captured in the video above, protestors unleashed red powder from kegs, covering the plaza and their topless torsos in a blood-like red. 

Below, check out some more pics of the crimson-soaked protest in action:
Chests were painted with "stop bullfighting" in a number of languages.
The 2017 Running of the Bulls began on July 5, and ends on July 15. During the first running, three men—including two Americans —were gored. Be careful out there, you wouldn't want to take a horn through the eye, right?