The Armed Cop Who Didn't Confront Florida School Shooter Says He's No Coward
What do you think?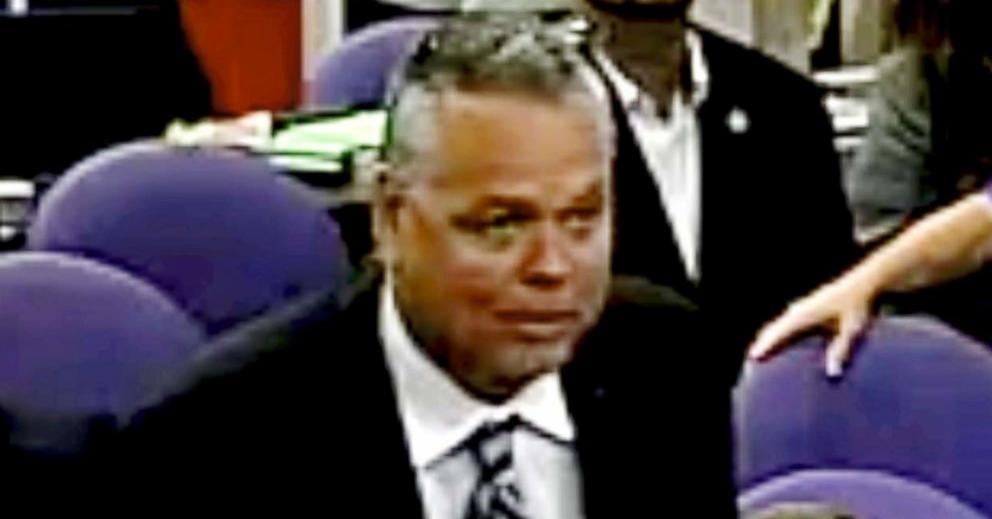 Still: YouTube/ABC News
While a deranged teen gunman fatally shot 17 students with an AR-15 rifle at Marjory Stoneman Douglas High School in Parkland, Florida in a bloody rampage that shocked the world, Scot Peterson, an armed sheriff's deputy assigned to the school, stayed outside.  
His boss, Broward County Sheriff Scott Israel, publically criticized his deputy, saying Peterson was "absolutely on campus through this entire event" and should have "addressed the killer, killed the killer." 
Peterson resigned in disgrace, but continues to get absolutely savaged on Twitter. Everyone from CNN's Jake Tapper to President Trump has blasted Peterson's inaction as a tragic failure to fulfill his sworn duty to protect and serve. 
Interesting to hear Trump argue for arming teachers but then criticize the FL school resource officer: "He certainly did a poor job… somebody was outside, they are trained, they didn't react properly under pressure or they were a coward." (via CBS) pic.twitter.com/5iVCIgTFBW

— Kyle Griffin (@kylegriffin1) February 23, 2018
The armed school resource officer at Marjorie Stoneman Douglas High School responded to the shooting BUT NEVER WENT IN for "upward or 4 minutes" while the gunmen killed people, said Sheriff Scott Israel.

— Marc Caputo (@MarcACaputo) February 22, 2018
POTUS on MSD High School resource officer: "When it came time to get in there and do something, he didn't have the courage or something happened. But he certainly did a poor job. There's no question about that.
He was there for five minutes, for five minutes…

— Jake Tapper (@jaketapper) February 23, 2018
https://twitter.com/passantino/status/966799616602615808
If what's being alleged is true…Good luck sleeping any night, ever, for the rest of your life, Scot Peterson. #coward

— Dumb (@RMShaunStreet) February 22, 2018
But Peterson's lawyer, Joseph DiRuzzo III, said in a statement Monday that Israel "maligned" the deputy and judged his actions too quickly. 
"Let there be no mistake, Mr. Peterson wishes that he could have prevented the untimely passing of the seventeen victims on that day, and his heart goes out to the families of the victims in their time of need," DiRuzzo said.
"However, the allegations that Mr. Peterson was a coward and that his performance, under the circumstances, failed to meet the standards of police officers are patently untrue.

"Mr. Peterson is confident that his actions on that day were appropriate under the circumstances and that the video (together with the eye-witness testimony of those on the scene) will exonerate him of any sub-par performance," the statement said.
NBC has further details: 
The statement quoted Peterson saying that when the gunfire first erupted, he "thought that the shots were coming from outside," which was why he "took up a tactical position."  

Peterson was the first member of the Broward County Sheriff's Office to report the gunfire, DiRuzzo said. He also gave the local SWAT team keys to the building where the shooting happened, drew diagrams of the campus for them, and helped school administrators access security videos, DiRuzzo said.  
Some on Twitter are even defending Peterson's response. 
I don't blame Dep. Scot Peterson for not going in. Maybe he's a husband. Maybe a father. Maybe he didn't want his daughter growing up without a dad. Maybe he froze. He's another person caught up in the horror. It is though, another reason why arming teachers won't work.

— Craig Stone (@craigstone_) February 23, 2018
Unless you have ever engaged an active shooter your opinion on Scot Peterson is pointless….. A pistol doesnt stand a chance with an AR #ScotPeterson

— De'Gerrian (@CEOofESEMG) February 23, 2018
https://twitter.com/kels_316/status/966808078367694848https://twitter.com/chunderbirds/status/966998117001367552https://twitter.com/anitalynns/status/966884381611638786
What do you think?