Psycho Passenger Allegedly Tries to Bite a Flight Attendant Then Jumps From Plane
Flying can be stressful.
Mecklenburg County Sheriff's Office and Wikimedia/Anthony92931
So much of the bad news about flying lately has been about the actions of the airlines. There was the doctor who was humiliated and treated like a criminal when he wouldn't give up his seat, a Spirit Airlines passenger grounded due to cleavage, and an American Airlines crew member who hit a mom with a stroller. This time it sounds like the passenger was definitely the problem.
The Washington Post reports Tun Lon Sein is in a federal pen in North Carolina for allegedly unhinged actions he took on American Airlines flight 5242. The 22-year-old's behavior was definitely disturbing. He began by getting out of his seat as the plane was leaving the gate at Charlotte Douglas International. He tried to open the exterior door. Things only got stranger from there:
A flight attendant and two passengers got up to stop Sein — much like what happened on another American flight this month, when crew and passengers restrained a man whose bizarre behavior in the air prompted a bomb threat alert and caused military jets to scramble.

In this case, Sein couldn't be restrained. He "tried to bite" the crew member trying to get him back in his seat, according to the affidavit, and went looking for another door to get off the plane.
The Post reports Sein found that door, opened it, and jumped the hell out. He didn't even wait to see what the snack selections were.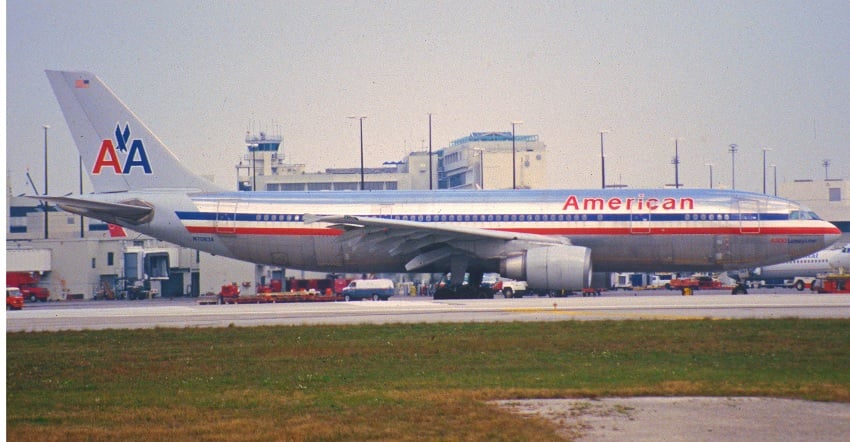 Citing the Air Marshal's affidavit, the Post went on to report that Sein ran across the tarmac until ground crew managed to stop him. 
Sein was reportedly traveling from overseas and didn't speak much English.
If he's convicted on charges of assault and intimidation, he will really be able to brush up on his English while spending up to 20 years in federal custody. 
h/t Washington Post