'Goodfellas' Star Paul Sorvino Threatens Harvey Weinstein For Harassing, Then Blacklisting, His Daughter
"I will kill the motherf**ker. Real simple."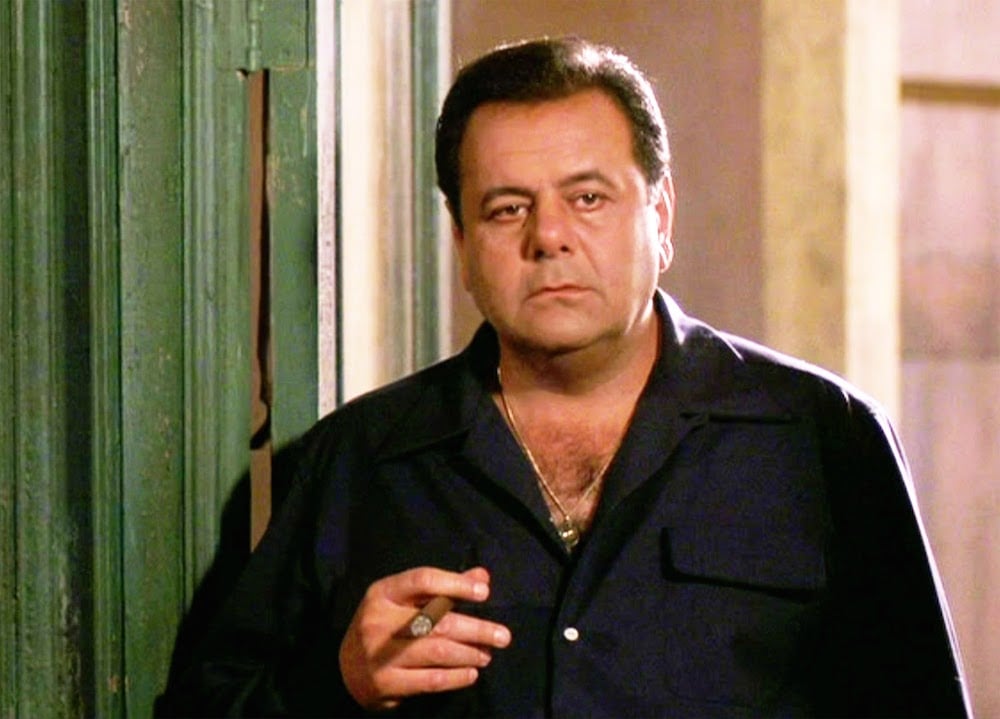 Actress Mira Sorvino, who won a Best Supporting Actress Oscar in 1995 for her work in the Harvey Weinstein-produced film Mighty Aphrodite, claims the Hollywood mogul derailed her career after thwarting his sexual advances.
Her legendary father Paul Sorvino, best known for playing Paulie in Goodfellas, has sounded off on the accusations, in a video shot by TMZ.
"He ought hope that he goes to jail because if we come across, I think he'll be lying on the floor," Paul said. "Good for him if he goes because if not he has to meet me, and I will kill the motherfucker. Real simple."
"This pig will get his comeuppance," he added. "The law is gonna get him. He's gonna go to jail and die in jail."
https://www.youtube.com/watch?v=KjwfEstTh8o
"My daughter is a wonderful person… courageous and a wonderful human being and doesn't deserve to be treated this way by this pig."
TMZ reports that two cases against Weinstein have been sent to the L.A. County District Attorney's Office for review, signaling that criminal prosecution may be imminent.
Weinstein's sexual predation was reportedly an open secret in Hollywood, but Paul claims he did not know the "extent" of Weinstein's harassment of his daughter.
"If I had known it, he would not be walking. He'd be in a wheelchair," Paul told TMZ.
Mira told The New Yorker in an exposé by Ronan Farrow that Weinstein chased her around a hotel room and forced his way into her apartment building, although she was able to fend him off.
"There may have been other factors, but I definitely felt iced out and that my rejection of Harvey had something to do with it," Mira said of her career fizzling out in the late '90s.
Director Peter Jackson has since corroborated Mira's claims that Weinstein essentially blackmailed her along with actress Ashley Judd, another accuser.
"I recall Miramax telling us they were a nightmare to work with and we should avoid them at all costs," Jason, who was interested in casting Mira in The Lord of the Rings, said. 
https://www.instagram.com/p/BclN6lyBALJ
"At the time, we had no reason to question what these guys were telling us. But in hindsight, I realize that this was very likely the Miramax smear campaign in full swing. I now suspect we were fed false information about both of these talented women."
Director Terry Zwigoff also said he faced resistance from Weinstein when he expressed interest in casting Mira in Bad Santa. 
"I was interested in casting Mira Sorvino in BAD SANTA," he tweeted, "but every time I mentioned her over the phone to the Weinsteins, I'd hear a CLICK."
Read the original bombshell exposé on Harvey Weinstein in The New York Times.