Visionary Physicist Stephen Hawking Dies at 76
The super genius said the one mystery he never solved was women.
Stephen Hawking, towering genius and miraculous survivor, has died. A statement from Hawking's family said the astrophysicist "died peacefully at his home in Cambridge" England. 
Hawking—compared throughout his life to scientific greats such as Einstein and Sir Isaac Newton—achieved fame in part through his bestseller A Brief History of Time. He was also legendary for surviving a debilitating muscular disease that kills many sufferers just a few years after they develop symptoms.
Remembering Stephen Hawking, a renowned physicist and ambassador of science. His theories unlocked a universe of possibilities that we & the world are exploring. May you keep flying like superman in microgravity, as you said to astronauts on @Space_Station in 2014 pic.twitter.com/FeR4fd2zZ5

— NASA (@NASA) March 14, 2018
Hawking's early career and the onset of his disease—diagnosed early on as ALS, though later theorized to be a different nerve disorder—were portrayed in the 2014 hit movie The Theory of Everything, starring Eddie Redmayne.
If any life was worth a movie treatment, it was Stephen Hawking's. His scientific achievements alone were astonishing: with two colleagues, he established four laws governing black hole mechanics; his theory that black holes emit a particular kind of radiation led to the term, "Hawking Radiation'; with James Hartle, he modeled the Universe's beginning stages.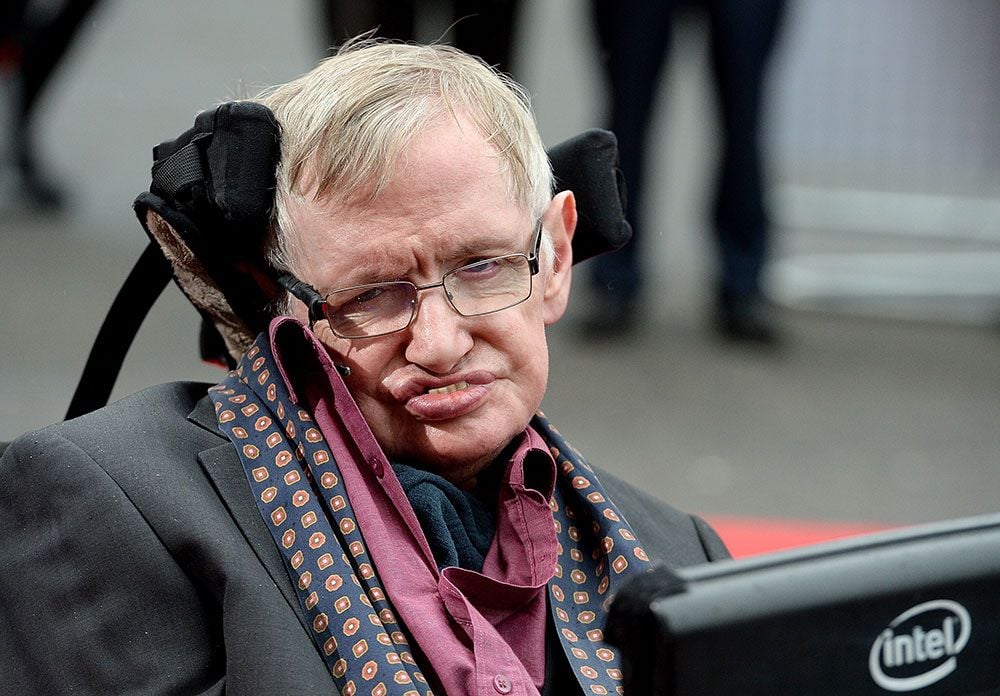 The most well-known voice of popular science, Neil deGrasse Tyson, tweeted that Hawking "left an intellectual vacuum in his wake."
Hawking will be remembered by history for his genius as well as his efforts to bring sophisticated scientific ideas to a broader audience. One of his lesser-known gifts was an amazing sense of humor.
His passing has left an intellectual vacuum in his wake. But it's not empty. Think of it as a kind of vacuum energy permeating the fabric of spacetime that defies measure. Stephen Hawking, RIP 1942-2018. pic.twitter.com/nAanMySqkt

— Neil deGrasse Tyson (@neiltyson) March 14, 2018
For instance, New Scientist magazine marked Hawking's 70th birthday with an interview in which they asked him what most occupied his daily thoughts. ""Women," he said, "They are a complete mystery."
Hawking had mastered snark as well. In a 2014 interview with John Oliver, he was asked if there was a parallel universe where the comedian was smarter than him.
"Yes," replied Hawking in his synthesizer-rendered voice, "And also a universe where you're funny."
A Nobel Prize-winning burn if there ever was one.
Stephen Hawking leaves behind a family, an adoring public, and a scientific legacy that will outlast us all.
h/t Washington Post, LadBible, Daily News