Pizza Hut Is Test-Marketing Pies With Beer-Infused Crusts
BEER PIZZA.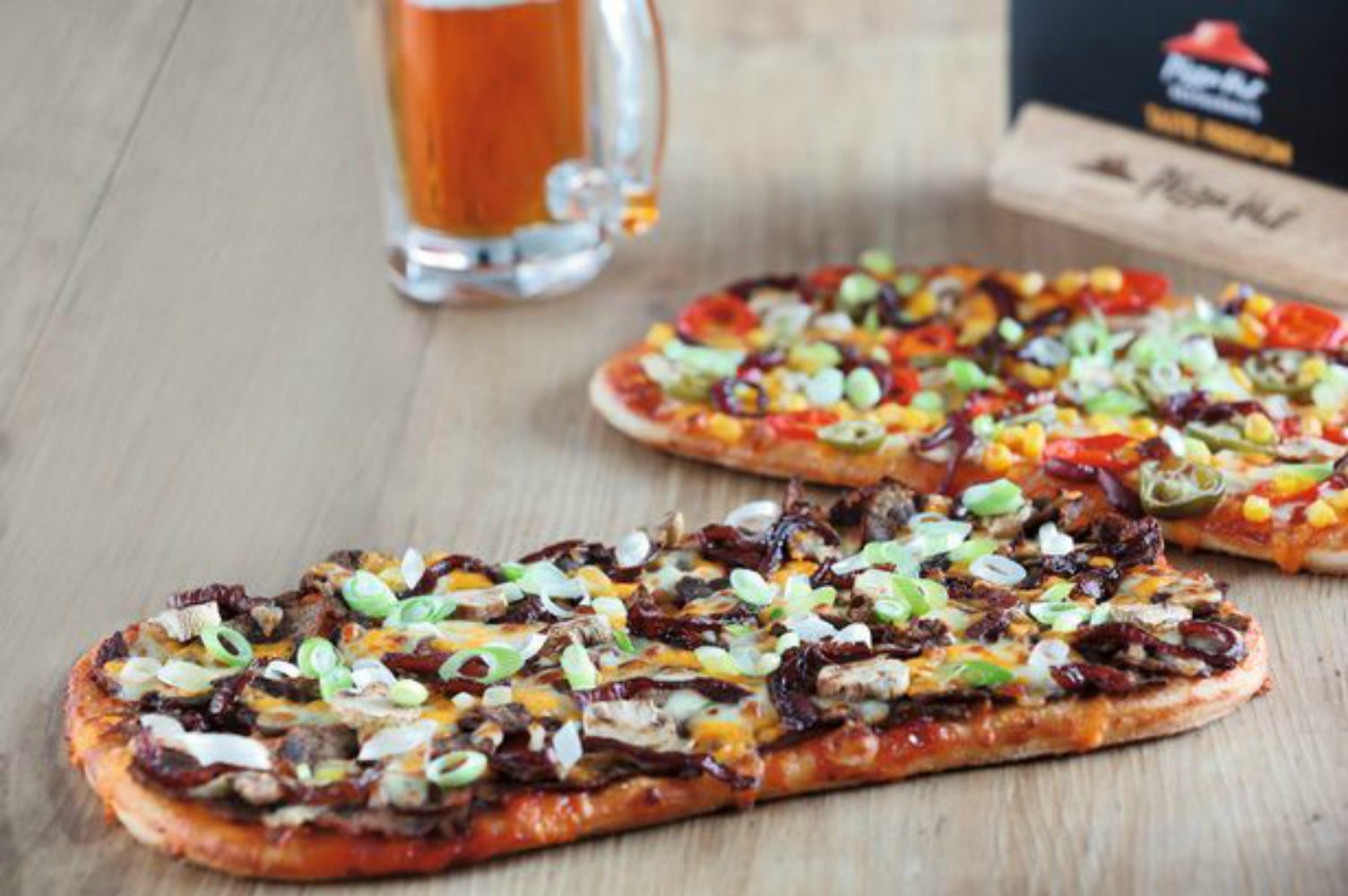 You know what goes great together? Beer and pizza. Take a bite of pizza, then a swig of beer. Pizza, beer, pizza, beer. Delicious!
The ingenious minds at Pizza Hut like the can't-miss combo so much that they've decided to combine them into one glorious product – a pizza made with beer dough. Or in other words, a dream come true.
However, before its inevitably unleashed upon our shores, this beer/pizza hybrid is getting a trial run at a London Pizza Hut outlet this week, reports the Mirror. Customers merely need to whisper the words "I like it hop" to the waitress while ordering a beer and they get one for free. 
"We know that craft beers are really popular right now and we're celebrating this not just by adding craft beers to our menus, but also by adding this to our pizza dough," said Pizza Hut's Director of HR and Marketing, Kath Austin, hereby deserving a Nobel Prize.
"We also know that for many of our customers nothing beats enjoying their favorite pizza with an ice-cold beer, so we thought this would be the perfect culinary union." Damn right, it is. 
Of course, this isn't the first crust-infusion cooked up by the Pizza Hut pizza engineers, and the craft beer crust will join its other curiously crusty cousins, bacon stuffed crust, tater tot crust, and garlic knots crust.
Unfortunately, the beer pizza is only in a trial phase for now, but will become widely available if it really tastes as delicious as it sounds.
We're waiting for beer pizza with open arms, an open heart, and an open mouth.