Police Release Chilling Bodycam Footage of Las Vegas Massacre
This is utterly terrifying.
Las Vegas police have released body camera footage showing the chaotic scene that unfolded at the Route 91 Harvest festival Sunday night as a deranged gunman rained bullets down on a crowd of thousands.
"They're shooting right at us," an officer can be heard yelling at one point. "That's fireworks, sir, not a gunshot," one person yells back at the police.
As the video progresses, officers begin to piece together what's happening. "We can see muzzle flashes from Mandalay Bay. I can see the room," one officer says.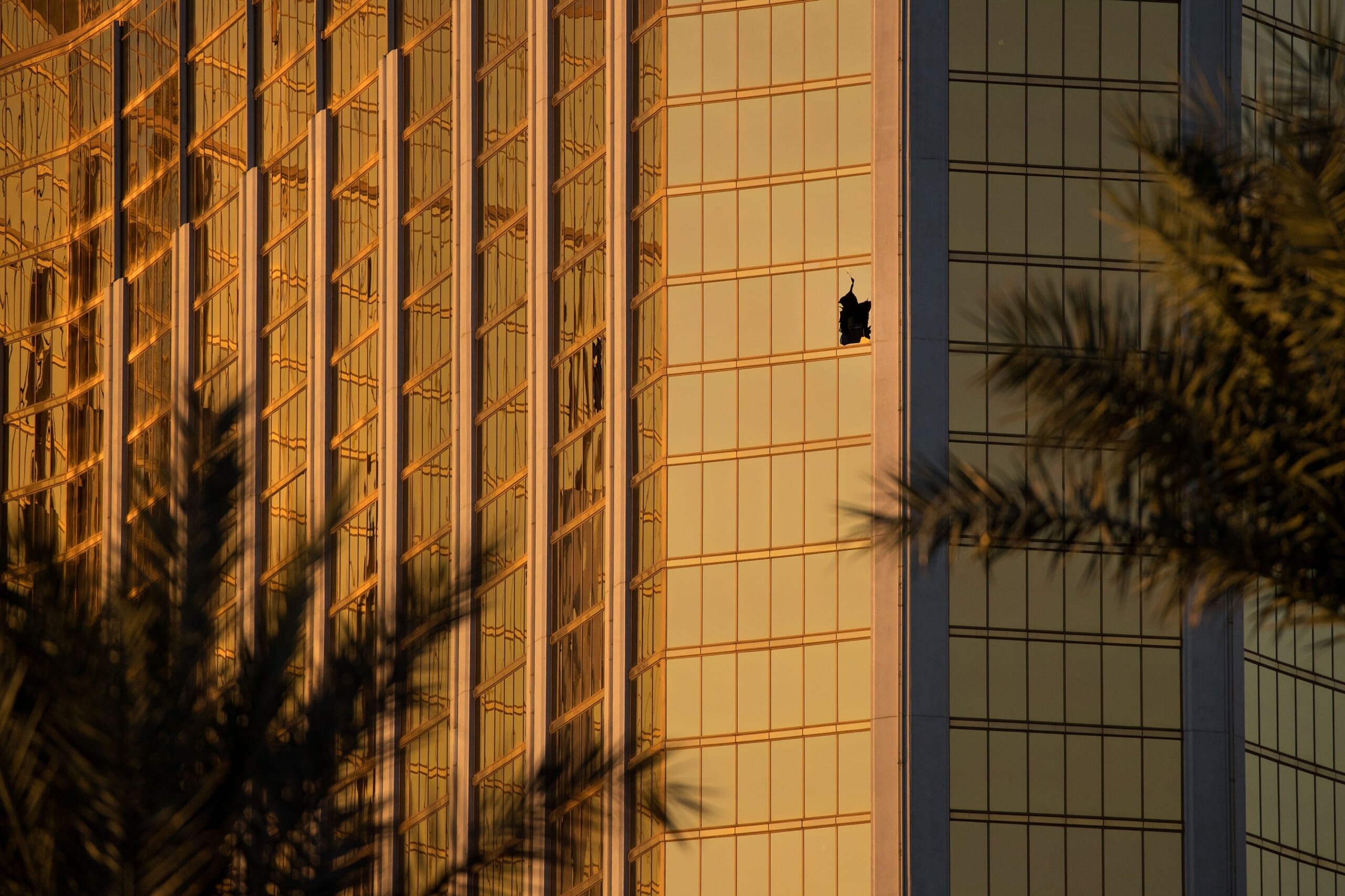 Las Vegas Metropolitan Police Undersheriff Kevin McMahill said Tuesday night that the shooting lasted about 11 minutes, beginning at 10:08p.m. and ending at 10:19. He also revealed that Stephen Paddock, the 64-year-old shooter, had installed cameras in the hallway leading to his hotel room so that he could see police officers advancing on him. 
Before those officers arrived, McMahill said, a "heroic" security guard identified the room where Paddock was holed up. As he tried to enter, Paddock shot him through the door. "He was able to provide additional information to the police on exactly which room we were looking at," McMahill said.
As police continue to piece together the details of what happened Sunday night, they appear to be no closer to figuring out why Paddock committed this heinous massacre. They're hoping to gain some insight now that his girlfriend is back in the country though. 
Marilou Danley, who lived with Paddock in Mesquite, Nevada, returned the to U.S. from the Philippines on Tuesday night and was immediately met by law enforcement at LAX. 
Though she has been named a "person of interest" by police, she is not necessarily a criminal suspect. The fact that Paddock wired $100,000 to Manila in the days before the shooting has piqued the interest of law enforcement. 
Speaking to an Australian TV station, Danley's sister said that Paddock sent the 62-year-old to Manila to keep her out of his hair. "She was sent away," Danley's sister said, "so that she will not be there to interfere with what he's planning."