There's a New Bitcoin-Style Cryptocurrency That Pays You To Watch Porn
Porn and Bitcoin, together at last.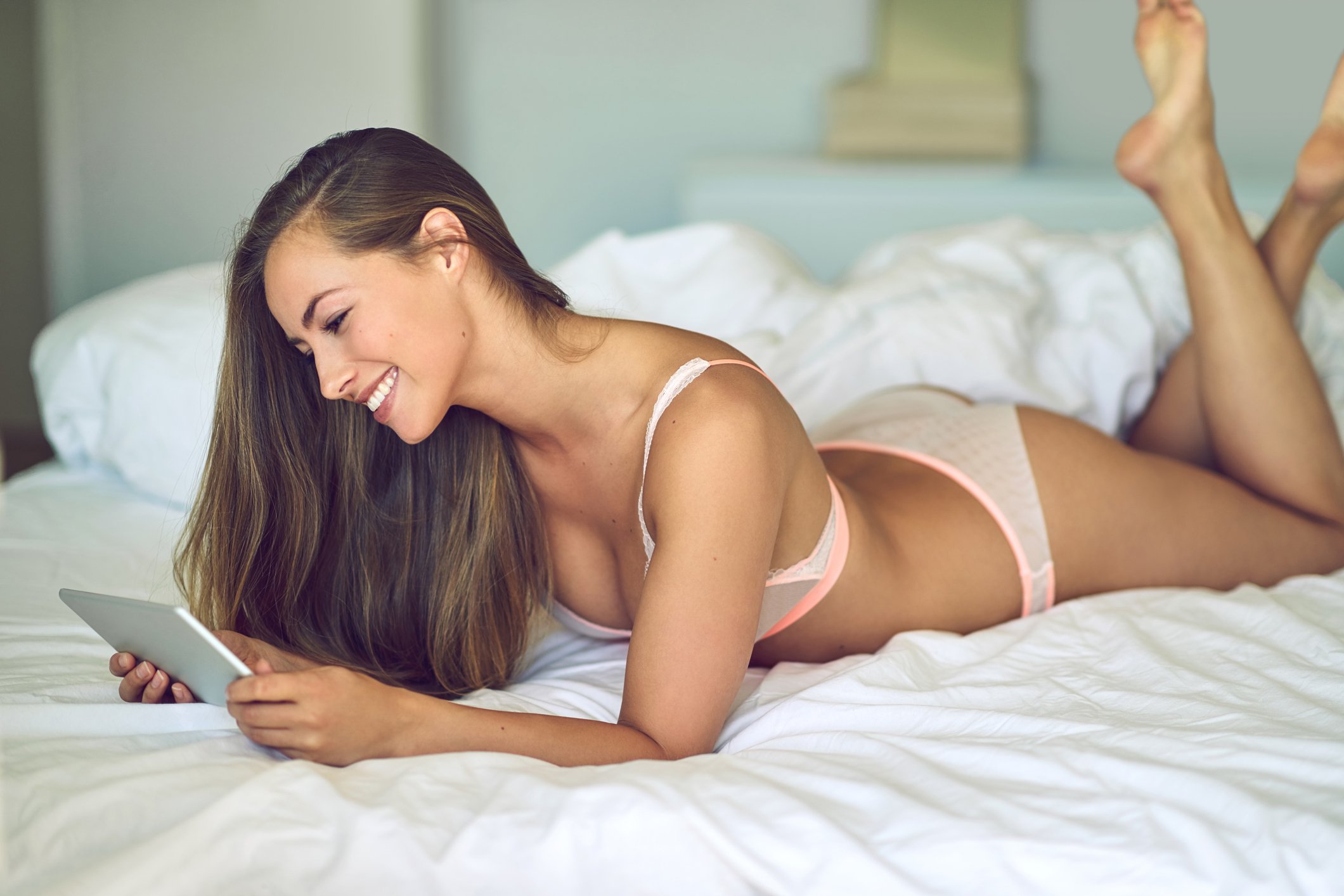 With the way Bitcoin and other cryptocurrencies have been taking over cyberspace lately, it's not even shocking that there's a new crypto-cash in the porn industry called Vice Industry Token, or VIT, that rewards online smut lovers every time they watch porn.
With this new platform, viewers can accumulate VIT just by watching adult content, and the tokens can be redeemed for discounts on premium content, or certain other purchasable porn subscriptions from leading adult entertainment sites like Penthouse and Exxxtasy.
To generate VIT, though, users need to watch specific videos and perform particular actions as outlined by the site, and from that, user engagement is converted into tokens and distributed to both the viewer and the content producers and site curators.
But wait…is it just me or does this almost sound like it's from an episode of Black Mirror? Interesting. But regardless of how potentially creepy this new porn cryptocurrency seems, a lot of people are clearly super into it – so much so that in just 24 hours after it launched the crowdsale, VIT raised $22 million in Ethereum.
"We are excited to see the positive response to our groundbreaking platform through our token sale," VIT founder Stuart Duncan said. "The support of our community is key to our success, and this is just the beginning."
However, not all porn cryptocurrencies are doing so hot. A digital currency made for watching live-streaming porn, called Fantasy Market, was recently involved in a seedy scandal where the CEO, Jonathan Lucas, straight up disappeared off the face of the earth, and took all of the money invested in the company with him.
And now, due to the nature of the situation, the investors aren't able to trade their Fantasy Market tokens, which likely means Jonathan Lucas (which might not even be his real name) scammed them hard and everyone lost a ton of money, while Lucas is probably off somewhere counting his millions.
One of the investors told the New York Post: "I wrote threatening to file police and FBI reports. Within hours they refunded me ethereum with a dollar amount equal to what I had contributed in early September, but since the coin has more than tripled in value since then, they kept the rest of my contribution, essentially stealing quite a lot of money from me."
Ouch. That still sucks even though he got his money back. Best to be careful with these virtual currencies, especially when it involves investing in ICOs that have limited use.
H/T: The Sun