This Incredible Solar Eclipse Cruise Is The Ultimate Antarctic Vacation
It's a 23-day icy expedition that you'll never forget.
(Photo: Poseidon Expeditions)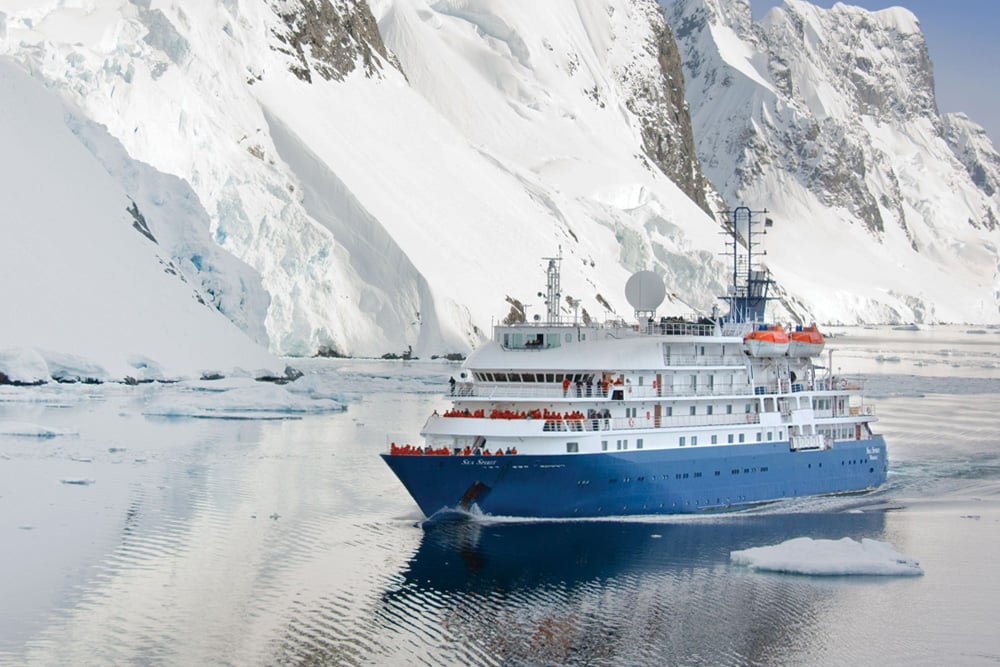 In 2021, there's going to be a total solar eclipse off the coast of Antarctica, and a few lucky (and wealthy) individuals will have the incredible opportunity to travel to the end of the world for the eclipse with Poseidon Expeditions' Solar Eclipse Cruise.
The cruise isn't just to see the eclipse and then come back to dry ground, but rather it's a 23-day adventure aboard the M/V Sea Spirit ocean liner that sets sail from Ushuaia, Argentina, and sails through the Antarctic Peninsula, the Falklands, and South Georgia for over 3 weeks before returning to Ushuaia.
Activities will include a visit to the resting place of polar explorer Ernest Shackleton, marine mammal encounters like whale watching and hanging out with seals on the Falkland Islands, and watching the total solar eclipse from the Scotia Sea.
Prices for such an amazing experience start at a wallet-cleansing $18,395 per person and go up to $39,995. 
You can learn more about the Poseidon Expeditions Solar Eclipse Cruise right here.