9-Year-Old's Christmas Dreams Crushed by Lewd Gift from Santa
A thief stole Christmas from this innocent kid in Wakefield, Mass.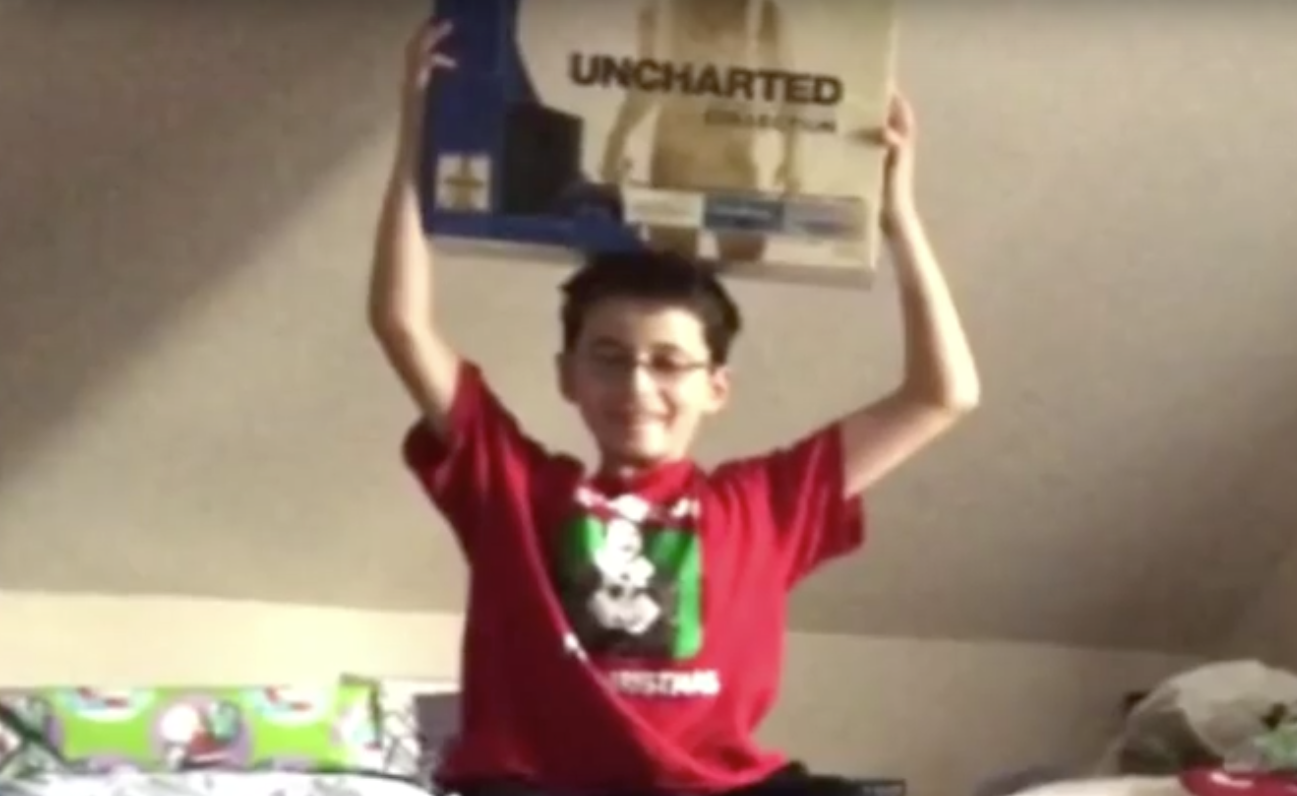 Nine-year-old Scott Lundy's belief in Santa Claus was sorely tested this Christmas when he tore into what he thought was his brand-new PlayStation 4, but instead found a gift worse than coal. Inside the PlayStation box was nothing but a block of wood bearing a drawing of a penis. There was a message written on the wood: "From Cock and Balls, with love."
The youngster was heartbroken. "He's crying and he's upset and he's in the playroom by himself. And he just wants to be alone," his mother, Kristin, told a local Fox affiliate.
Scrambling to preserve their son's innocence, his frantic parents blamed the incident on a "rogue elf" and dashed off a letter of complaint to old Kris Kringle himself. 
They also headed back to the local Target, where they'd purchased the item, pacifying Scott with an elaborate cover story about how Santa's elves sometimes shop at Target since they can't make electronics at the North Pole. Good save. 
Fortunately, Christmas miracles really do happen, and it all worked out in the end. Scott got his new PS4, and his parents pocketed a $100 Target gift card for their trouble. In a couple years the 9-year-old will definitely look back on this and laugh.
And the naughty elf? He will surely be in big trouble with Santa.
" tml-embed-width="560″ tml-embed-height="315″ tml-render-layout="inline
This is what the kid saw when he opened his present on Christmas morning (presumably, mom and dad crossed out the drawing before posting this to Facebook):
Here's Scott's father, Brian Lundy, looking none too pleased: