The World Reacts to the Death of Anthony Bourdain
The tributes are pouring in.
CNN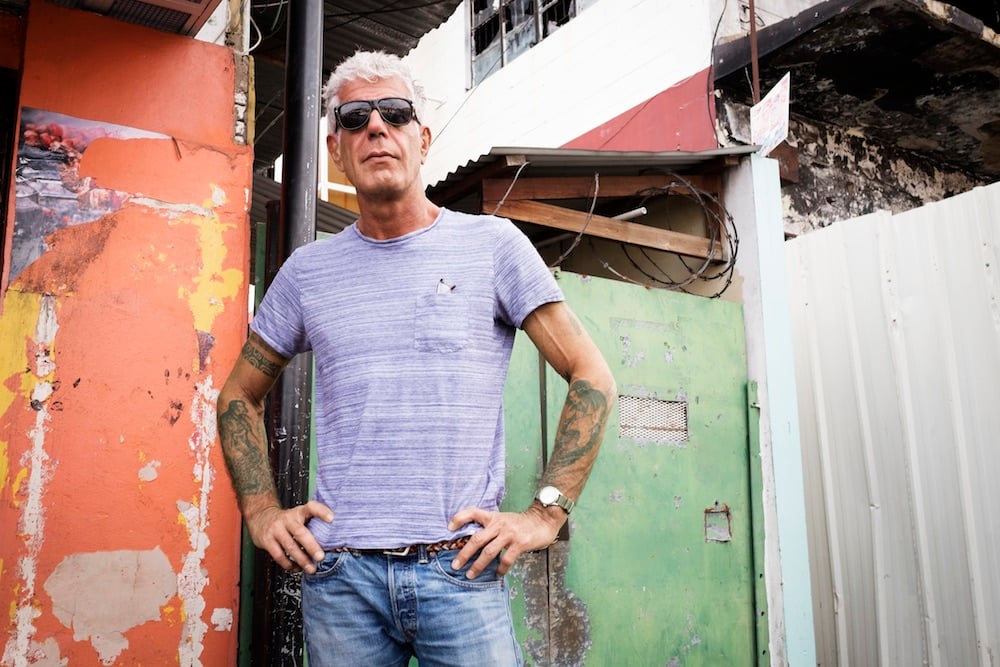 The world reacted with shock and sadness Friday upon hearing that celebrity chef, TV host, and bestselling author Anthony Bourdain has died after committing suicide in Paris. He was 61.
Bourdain's image as a brilliant and charismatic world traveler with a talent for immersing himself and his viewers in other cultures perhaps contributed to the shock. It's easy to believe that famous people have charmed lives and the happiness so many assume goes with that. 
Social media reactions were immediate and emotional, none more than the statement from his girlfriend Asia Argento, who described herself as "beyond devastated." 
https://twitter.com/AsiaArgento/status/1005116310366269440
Celebrities, friends, and fans alike expressed shock and grief, including former president Barack Obama. 
"Low plastic stool, cheap but delicious noodles, cold Hanoi beer." This is how I'll remember Tony. He taught us about food — but more importantly, about its ability to bring us together. To make us a little less afraid of the unknown. We'll miss him. pic.twitter.com/orEXIaEMZM

— Barack Obama (@BarackObama) June 8, 2018
Understandably, some of the most intense reactions came from Bourdain's fellow chefs.
https://twitter.com/altonbrown/status/1005076361004929024
Many also responded to the immensely tragic news that Anthony Bourdain died from suicide with empathy and information—numbers to suicide hotlines around the world. They urged others who might be thinking about ending it all to get help.
Bourdain was a Maxim favorite for obvious reasons. He was colorful, charismatic, and an absolute badass in virtually every way possible. He was a gifted TV host, a talented chef, and an acclaimed writer, not to mention an actual Jiu Jitsu champ, a source of pure wisdom and a just a great person overall.
Anthony Bourdain leaves behind a daughter, Ariane, girlfriend Asia Argento, and a seriously amazing legacy. Rest in power.