You Can Now Rent Hunter S. Thompson's Aspen Cabin For a 'Fear and Loathing'-Filled Getaway
If these walls could talk…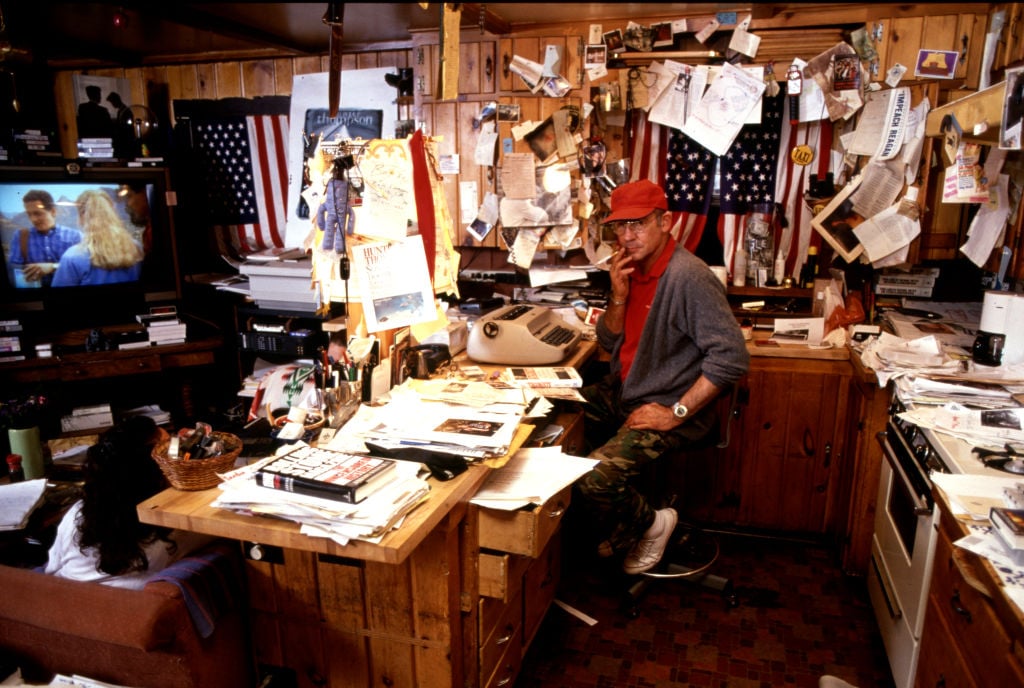 Dr. Hunter S. Thompson shuffled off this mortal coil via suicide nearly 15 years ago, then Johnny Depp shot his ashes out of a cannon for good measure. But the iconic gonzo journalist left behind property out in the Colorado mountains as well as one hell of a cultural and artistic legacy.
That property includes his mountain retreat, Owl Farm, where his wife Anita Thompson still lives in the house they shared, and it includes his writing cabin, which is now available for rent to weary travelers in need of invoking some of that good old fear and loathing.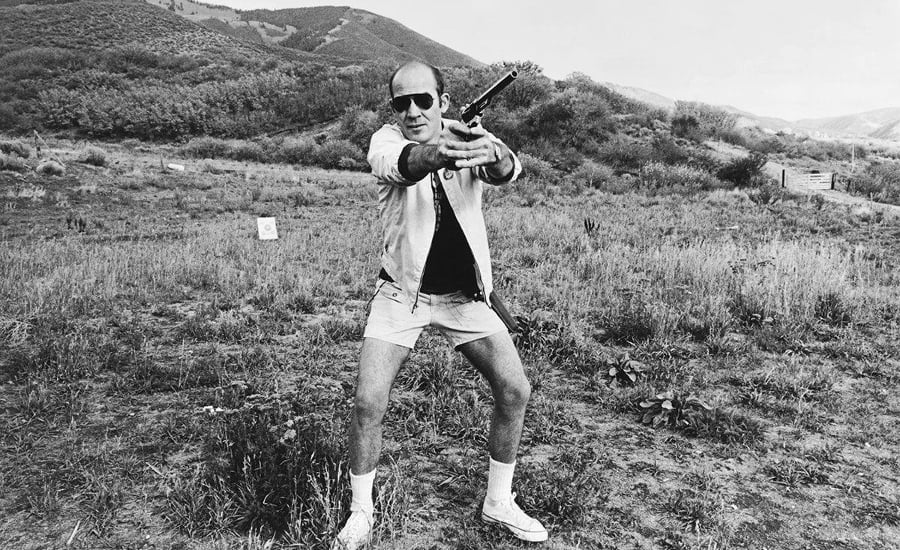 Yes, "writing cabin." Once writing is your living, it somehow becomes exponentially harder to concentrate, and some of the most famous writers of all time have staked out spaces separate from their residences where they could invoke inspiration.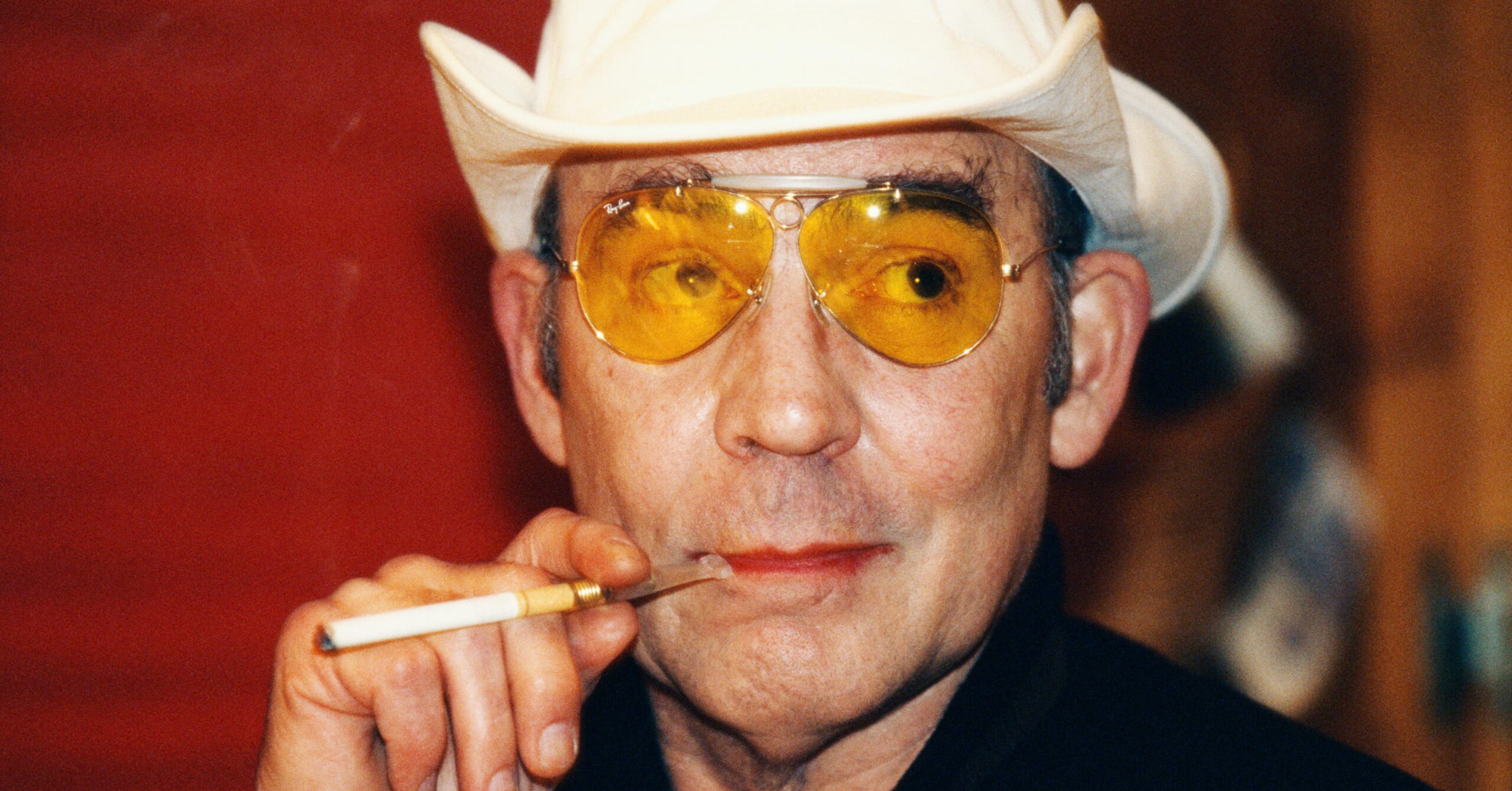 Or get wasted in peace, whichever works. 
Anita Thompson rents out the cabin to help fund Columbia University's Hunter S. Thompson scholarship for veterans. More from Inside Hook here:
Interested parties should email Anita at info@gonzonation.org with a one paragraph email explaining why you would like to visit the cabin, naming two dates you would like to begin your three night stay and sharing the names of any additional guests. (Sleeping arrangements in the cabin include one king size bed and one twin bed.)
The need to email Thompson in order to secure cabin time turns it into a lottery of sorts, which certainly makes the opportunity a little more special than it simply being listed on Airbnb, as Inside Hook reports it once was. 
Here are additional details on the HST Writing Cabin experience:
Hunter S. Thompson's Writing Cabin contains one of Hunter's desks in a peaceful home on the Owl Farm compound.

This classic cabin was owned by Hunter S. Thompson until his death, and full of Gonzo history with two bedrooms, one newly renovated bathroom, a kitchen/bar/ living room area, and a washer & dryer with Owl Farm valley views from every window.

There is no extra charge for the fact this is Hunter's cabin during this season's fundraiser. We use standard rates for this area.
Don't get it twisted, though. If your reason for visiting is purely fandom, this experience might feel kind of limited. As the listing says, a visit to the main Thompson residence "is not included," but you can request one "upon arrival, if the package you choose includes the entire 40 acres or just a writing experience."
For anyone seeking to invoke the legendary wild man's creative spirit, however, there will be writing tools available "including Hunter's model typewriter, Owl Farm Stationary" and "reference books." 
Additionally, "special requests [will be] taken into consideration to use at his desk and printer for your laptop."
If you're ready for this historically wild getaway, go here to put in your bid.