RIP to Playboy Founder Hugh Hefner, Who Has Died at 91
Raise a glass.
Hugh Hefner, the pajama-clad Playboy founder whose magazine popularized tasteful nude photos and the swinging bachelor lifestyle that helped usher in the sexual revolution of the 1960s, has died, his company has confirmed. He was 91.
Hefner, popular known as "Hef," wasn't just a desk-bound magazine mogul. At the height of Playboy's popularity he symbolized the swinging sixties lifestyle.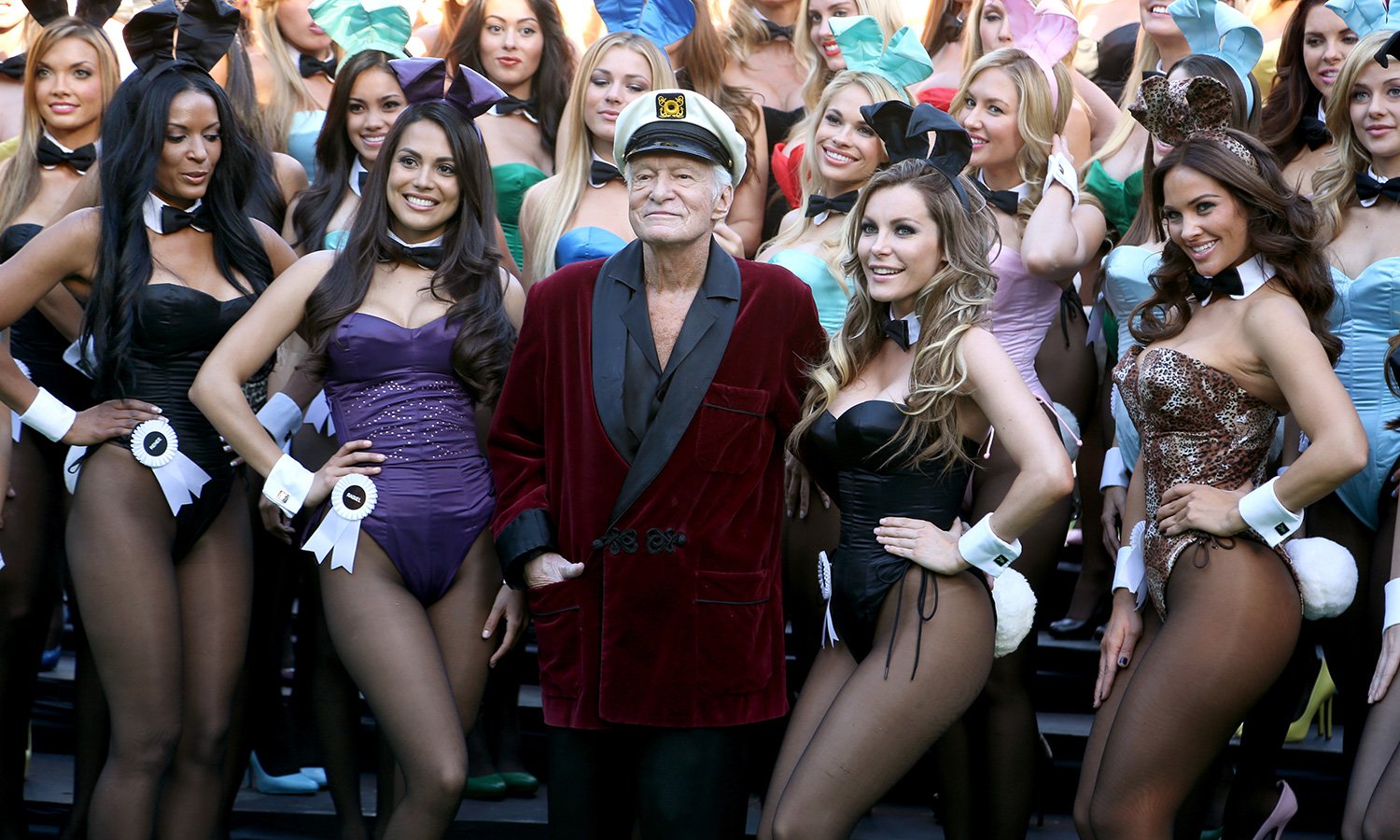 Hef was a man of the future. He'd first published his magazine in 1953, but as his empire expanded he was at the forefront of a cultural movement that left behind the stodgy Eisenhower era and segued into the evolving and revolutionary changes in attitudes toward sex in the 1960s and '70s. 
And Hugh Hefner had announced what was coming in an essay in the first issue of his mag, writing that playboys like him "enjoy […] inviting in a female acquaintance for a quiet discussion on Picasso, Nietzsche, jazz, sex."
It sounds corny as hell in 2017, but in 1953 it was a hugely ballsy move, and Hef made it stick.
Hefner had haters, though, and they changed over time. At first it was public cultural conservatives, but by the '70s feminists were out for blood, insisting Playboy was emblematic of everything they were fighting against.
But Hugh Hefner soldiered on, usually clad in his trademark silk pajamas, rarely without his signature pipe and a young, beautiful blonde or three. As the New York Times wrote in its obituary of the publisher, Hef played a long game, and it mostly worked:
Long after other publishers made the nude "Playmate" centerfold look more sugary than daring, Playboy remained the most successful men's magazine in the world. Mr. Hefner's company branched into movie, cable and digital production, sold its own line of clothing and jewelry, and opened clubs, resorts and casinos.


The brand faded over the years, and by 2015 the magazine's circulation had dropped to about 800,000 — although among men's magazines it was outsold by only one, Maxim, which was founded in 1995.
Appropriately enough, Hef will be interred in a vault next to the original playmate, Marilyn Monroe, reports TMZ. He bought the vault 25 years ago because, in his words, "Spending an eternity next to Marilyn is too sweet to pass up."
Pamela Anderson was among many who paid tribute to Hefner. The frequent Playboy cover model paid tribute in an emotional post on Instagram.
https://www.instagram.com/p/BZkyhOylX6A
And there were plenty more:
https://www.instagram.com/p/BZkk2Pzli-n
https://www.instagram.com/p/BZkdZjWHyQU
RIP to the legendary Hugh Hefner! I'm so honored to have been a part of the Playboy team! You will be greatly missed! Love you Hef! Xoxo

— Kim Kardashian West (@KimKardashian) September 28, 2017
RIP—and much respect—to the the man who paved the way.