Colossal Dumbass Rob Kardashian Could Face 6 Months in Prison For Posting Blac Chyna's Nude Pics
What a moron.
Getty Images
If Rob Kardashian was telling the truth about Blac Chyna's infidelities, no one could blame him for being mad. However the moment he decided to put all sorts of NSFW "evidence" proving she'd cheated on him with rapper Ferrari—among others—in front of his huge social media following, he proved he was the infected butt pimple of the Kardashian clan.  
While Kardashian removed all his posts, the cat was already out of the bag, big time. Now it looks as though he may be in legal hot water for doing it in the first place.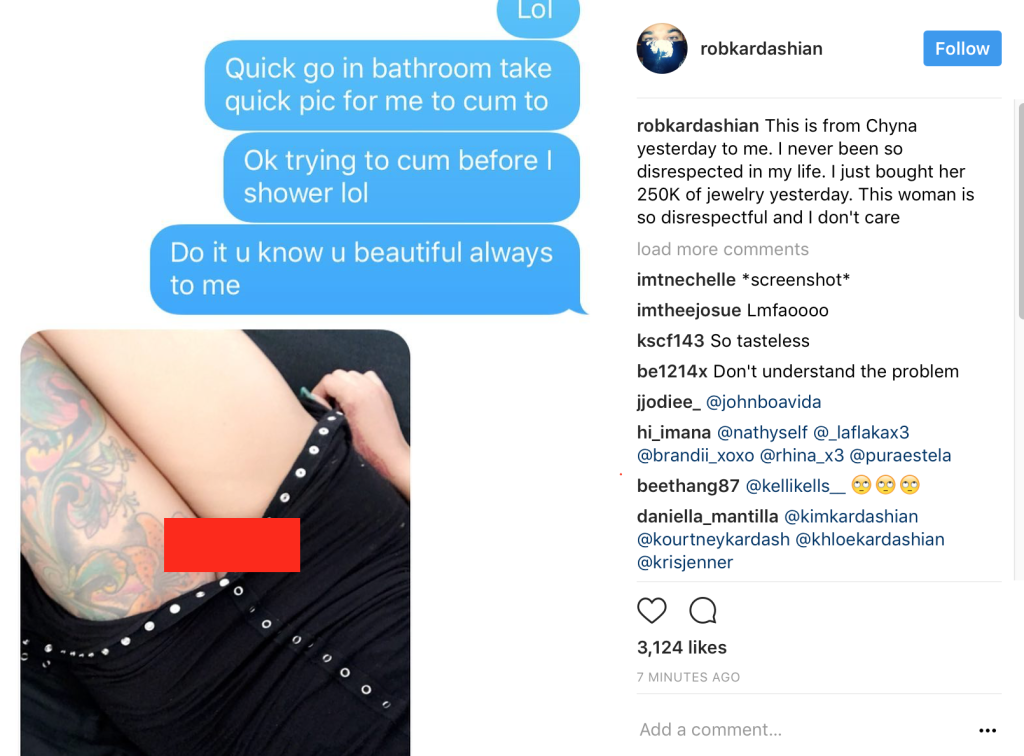 In a statement given to People magazine, Chyna's attorney Walter Mosley said he was "exploring all legal remedies and protections available to my client at this time in attempts to best advise her on how she may want to proceed."
An attorney who doesn't represent either party told People that Mosley may have plenty of remedies to choose from. Calling Kardashian's posts "classic, quintessential revenge porn," Carrie Goldberg said that the reality star has "made the work of a prosecutor or a victim's attorney quite easy so far as to even post about the very motive behind his outrageous act of posting these private and nude photos of his ex." 
Goldberg also confirmed that any accusations that Chyna cheated do "not give someone the right to seek revenge in such a devastating way."
The kicker is that revenge porn has been a crime in California for four years, and the penal code seems to cover Kardashian's actions, as being "a cohabitant, landlord, tenant, cotenant, employer, employee, or business partner or associate of the victim" whose images were published is not a defense for doing the deed.
If it gets to criminal court and Kardashian is convicted, he could spend as much as six months in lockup in addition to paying a fine.
He won't get a lot of family support, either, if he keeps doing things like digging at his mom Kris and Caitlyn Jenner while tweet-ranting about his situation.
See? Not helpful.
The bright side for Kardashian is that he is, well, a Kardashian. The ratings for something like "Rob Goes to Prison" would be insane. 
h/t People