Ryan Lochte Received An Unusual Offer For Endorsement Deal
Accepting it wouldn't be the worst decision the swimmer has made.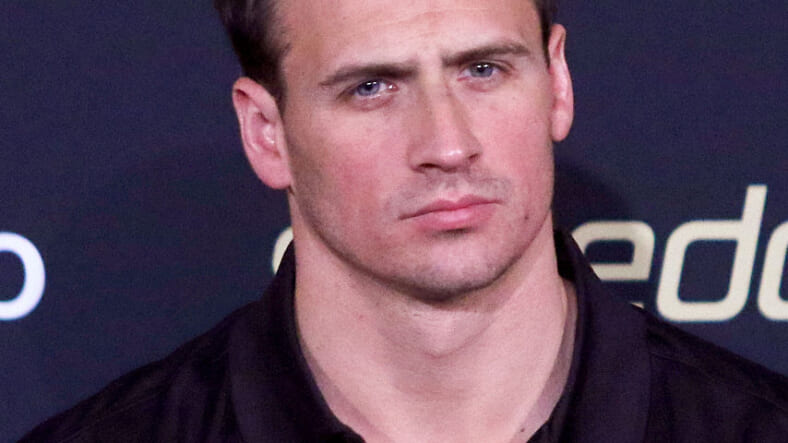 It would be an understatement to say that Ryan Locthe tarnished his reputation when he lied to the press (and his mother), about what he and his teammates were up to after a night of celebrating the U.S. swim team's victories in Rio. 
That fib has resulted in the loss of hundreds of thousands of dollars in potential income for the Olympic gold medalist. Everything from big-money contracts from Speedo and Ralph Lauren to smaller-scale endorsements from American mattress company Airweave and even an Israeli skin care company have left the swimmer out to dry. 
At least one company is still willing to partner with Lochte in spite of his recent misfortunes. 
Brian Sloan, the inventor of the world's first blowjob robot, has reportedly offered Lochte $10,000 if he agrees to take a photo with the "Autoblow 2" in hand while "smiling and pointing at it," according to Alternet. The photo's official caption would read "Autoblow 2: the masturbation device Olympic champions choose." Sloan explained to Alternet why they would offer a partnership to Lochte in the wake of the media storm surrounding him. 
 "It takes years of dedication and practice to win one Olympic Medal let alone 12, so I see in him a man with qualities our brand stands for," said Sloan. "I forgive him for his mistake and want to put him in front of an audience of men who admire him as the champion he is to help us promote the champion of masturbation devices: the Autoblow 2."
While endorsing a crowdfunded sex toy might not be the dream-deal professional athlete hope for, ten grand is ten grand. 
Picking out just one moral to the Lochte story is difficult, but we'll give it a shot: Don't lie to your mama, or you'll end up seeming like the kind of rube who's totally cool with repping a blowjob robot.