This Video Shows the Moment U.S. Navy Sailors Were Captured by Iran — And It's Intense
Iran releases footage of the incident.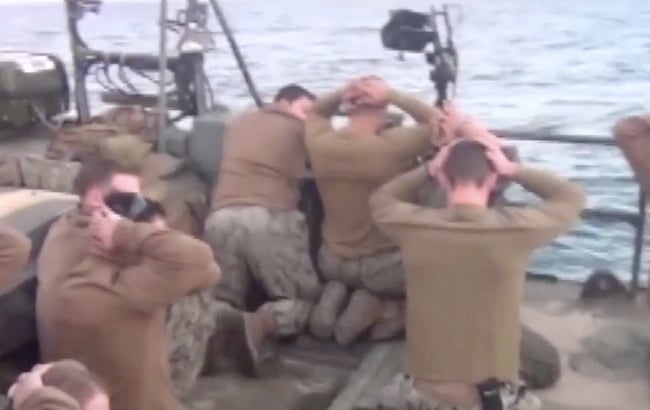 Iran's Revolutionary Guard seized two U.S. Navy craft and 10 American sailors on Tuesday for allegedly "snooping around" Iranian territorial waters in the Persian Gulf. 
While the incident was quickly defused by U.S. and Iranian officials and the sailors freed Wednesday morning, the news of the seizure sent ripples throughout the global community; despite a recent thawing of tensions between the two countries, news of their capture brought back memories of the Iranian hostage crisis of 1979.
On Wednesday, Abas Aslani, general director of Iran's Tasnim News Agency, tweeted footage showing the first moments of the Navy crafts' capture and the detention of the 10 sailors on board.
Iran's English-language news network Press TV also broadcast footage of the incident. Both Aslani and Press TV likely obtained their footage from Iran's Revolutionary Guard.
https://www.youtube.com/watch?v=c5VVXfJFj3c
The 10 sailors detained by Iran were freed safely on Wednesday morning and returned to American custody, CNN reports. They patrol boats were returned as well.