Samsung Kills Worldwide Galaxy Note 7 Sales—in the Worst Way
Looks like the end of the line for electronics giant's flagship phablet.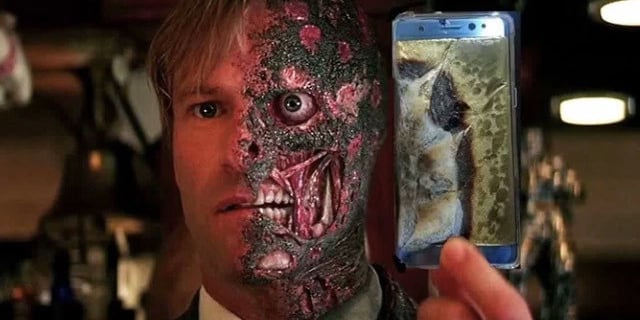 A month ago, Samsung scrambled to help Galaxy Note 7 owners replace their potentially fiery phones with new ones. They switched battery suppliers, issued a costly (for Samsung) recall and that should've been it. Not so much.

With reports emerging of the replacements catching fire, Samsung has released an official statement requesting that all global sales—which had been looking promising for the flagship phablet—and exchanges of Note 7 devices stop immediately.

Needless to say even though the company is itself losing billions of dollars in ultimately doing what seems like the right thing, the twittersphere has been raking Samsung over the proverbial coals…
https://twitter.com/MikeXBO/status/785853295441154048
Rather than spend the holiday season counting and stacking heaps of money, Samsung now has to do damage control both physically in terms of figuring out what's actually going wrong with the handsets and brand-wise as well. Although it's a tough blow that'll cost the consumer electronics giant dearly in revenue and profits, the size and breadth of other product offerings will surely help them weather the storm.
In the meantime, it'll be interesting to see who picks up the giant slice of pie left on the table. Of course, Samsung would prefer folks downsize to a Galaxy S7 or S7 Edge. One might expect a bunch of flustered consumers to jump ship to the other 7, Apple's latest iPhone. But Google, LG and smaller Android phone makers such as OnePlus, Oppo and others will likely scoop up their fair share of crumbs as well.
https://twitter.com/MatthewKick/status/785809848546037760
Apollo 13 didn't kill NASA and last year's holiday season didn't sink self-balancing electric scooters. So—although it's still uncertain what this means to the future of the Note product line, what is certain is that Samsung will emerge from this quarter with a big black eye, that much more determined to put on one of their characteristically impressive displays at the upcoming Consumer Electronics Show in January.