People Love Watching 'Scary' Porn Around Halloween, Says Spooky New Study
For some, stale 3 Musketeers bars aren't enough.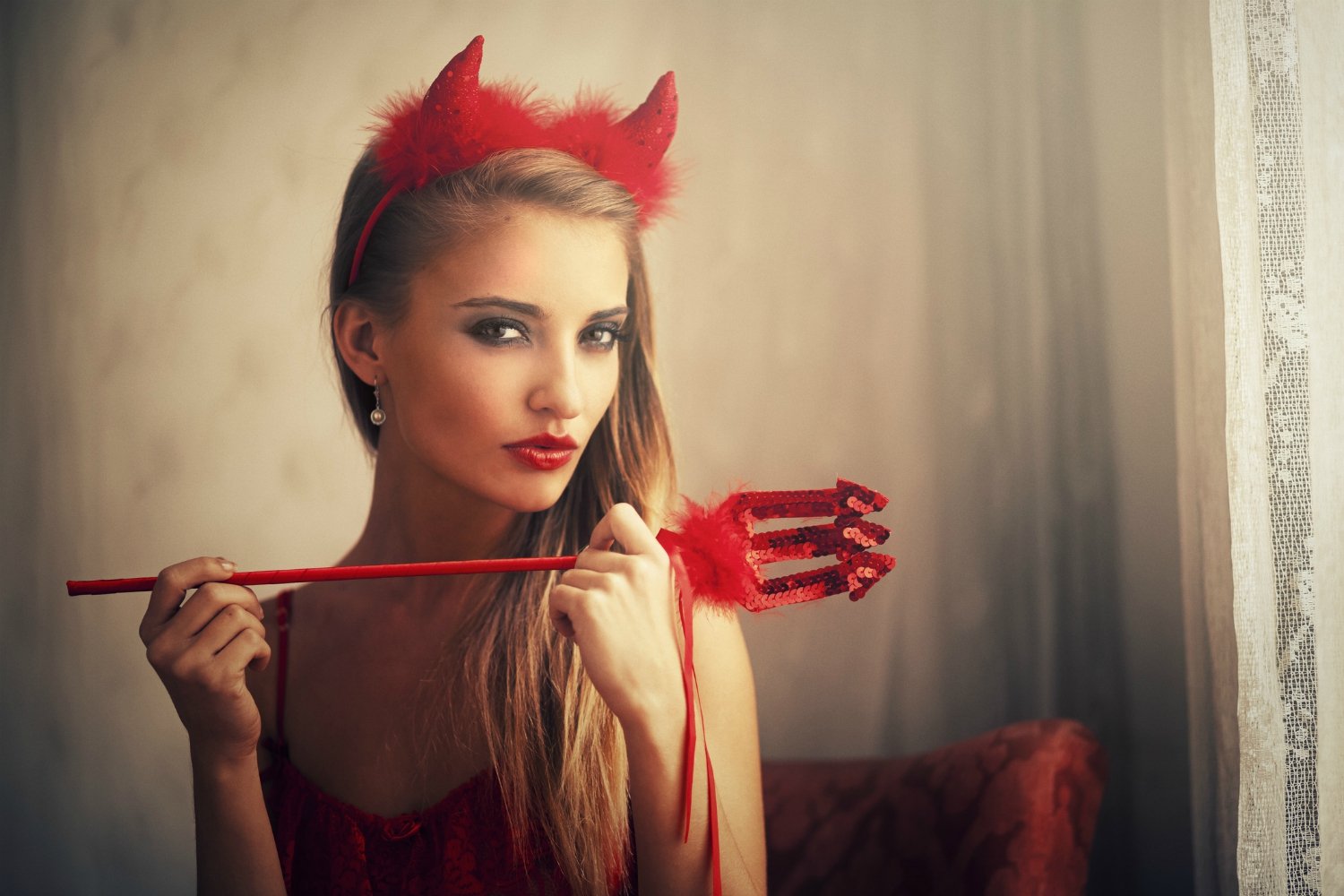 You know how stores like Target and Walmart get decked out in Halloween decor the very second September turns into October?
Well, just as seasonal décor changes in stores and homes across America, so do searches for porn.
According to PornHub's statisticians, searches for Halloween-themed porn slowly begin to rise on October 27th and 28th, and then completely skyrocket on the 31st, a.k.a. Halloween itself.
Well, what can I say? I guess we all love spooky scary pornos!
Apparently, in 2016, searches containing the word "costume" increased 189 percent, and searches with the word "scary" went up 217 percent.
However, the most significant increase was among the searches that contained the word "Halloween," which increased by a massive 1,173 percent, and remained the top search term throughout the first week of November.
Getting into specifics, "Halloween Sex" was the number one search term with a 3,369 percent increase, "Trick or treat" was second with a 2,582 percent increase, and the third top search term was "Costume orgy," which increased 1,254 percent.
While it's obvious that all you Halloween-loving freaks like to rub one out to "scary" porn (whatever the hell that is) at the end of October, it's also no secret that porn searches go haywire once Thanksgiving rolls around, because searches for "Pilgrim" porn spike 6,214 percent. Haha.
Glad to see we're keeping it festive, folks. 
H/T: Refinery 29