SEAL Team 6 Is Reportedly Training For a 'Decapitation Strike' Against North Korea
This sounds pretty damn scary.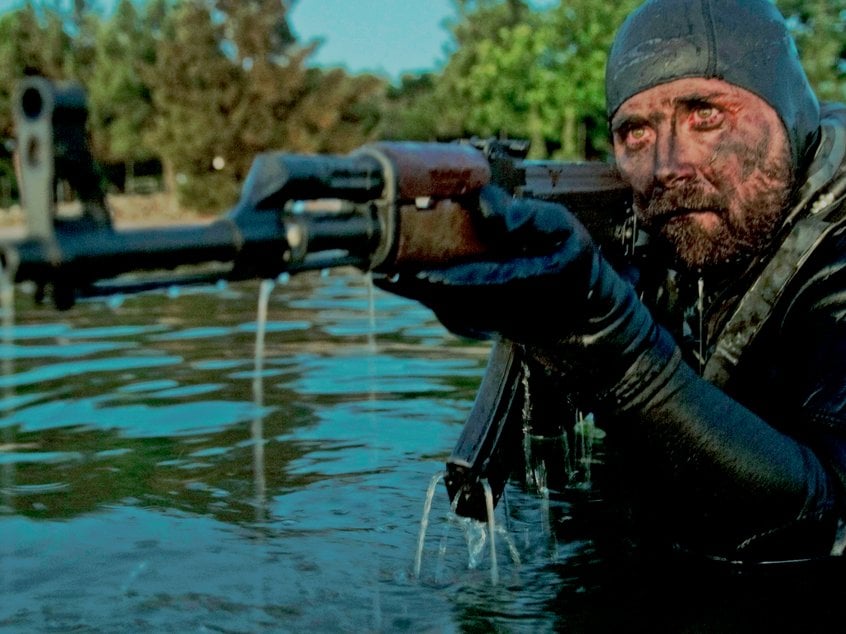 North Korean dictator Kim Jong-Un's saber-rattling regime better watch its back. 
A new report says the Navy's ultra-elite SEAL Team 6 is doing training exercises in which they're practicing a "decapitation strike", that would take out the leadership of the Hermit Kingdom. 
The rumored war game would also include Army Special Forces and F-35 warplanes, South Korea's Joon Gang Daily reports. 
But a Pentagon spokesman is already pouring cold water on the lethal-sounding scenario, telling Business Insider that they "do not train for decapitation missions" of any kind, reports Business Insider, who went on to delve deeper into the report:
Yet a decapitation force would fit with a March 1 Wall Street Journal report that the White House is considering military action against the Kim regime.
The SEALs boarded the USS Carl Vinson aircraft carrier and should arrive in South Korea on Wednesday, Joon Gang Daily reports.
South Korea has also made efforts toward a decapitation force, and international calls for action have increased in intensity after North Korea's latest missile test, which simulated a saturation attack to defeat US and allied missile defenses.
"It will send a very strong message to North Korea, which is constantly carrying out military provocations," a ministry official told Joon Gang Daily.
The Foal Eagle exercise includes 3,600 US troops, in addition to the 28,000 US troops permanently stationed in South Korea. The drills include air, land, and sea operations designed to prepare the joint forces in case of a conflict with North Korea.
America's newest combat aircraft, the F-35, will reportedly fly in to simulate attacks on North Korea's missile infrastructure, Joon Gang Daily reports. 
The F-35 will accompany many of the US's highest-end platforms, like F-22s and a nuclear-powered submarine.
All we know is, North Korean dictator Kim Jung Un better hope this massive strike isn't actually going down anytime soon.