Shailene Woodley Says Cops Searched Her Butt for Drugs After She Was Arrested at Protest
"Get naked, turn over, spread your butt cheeks, bend over."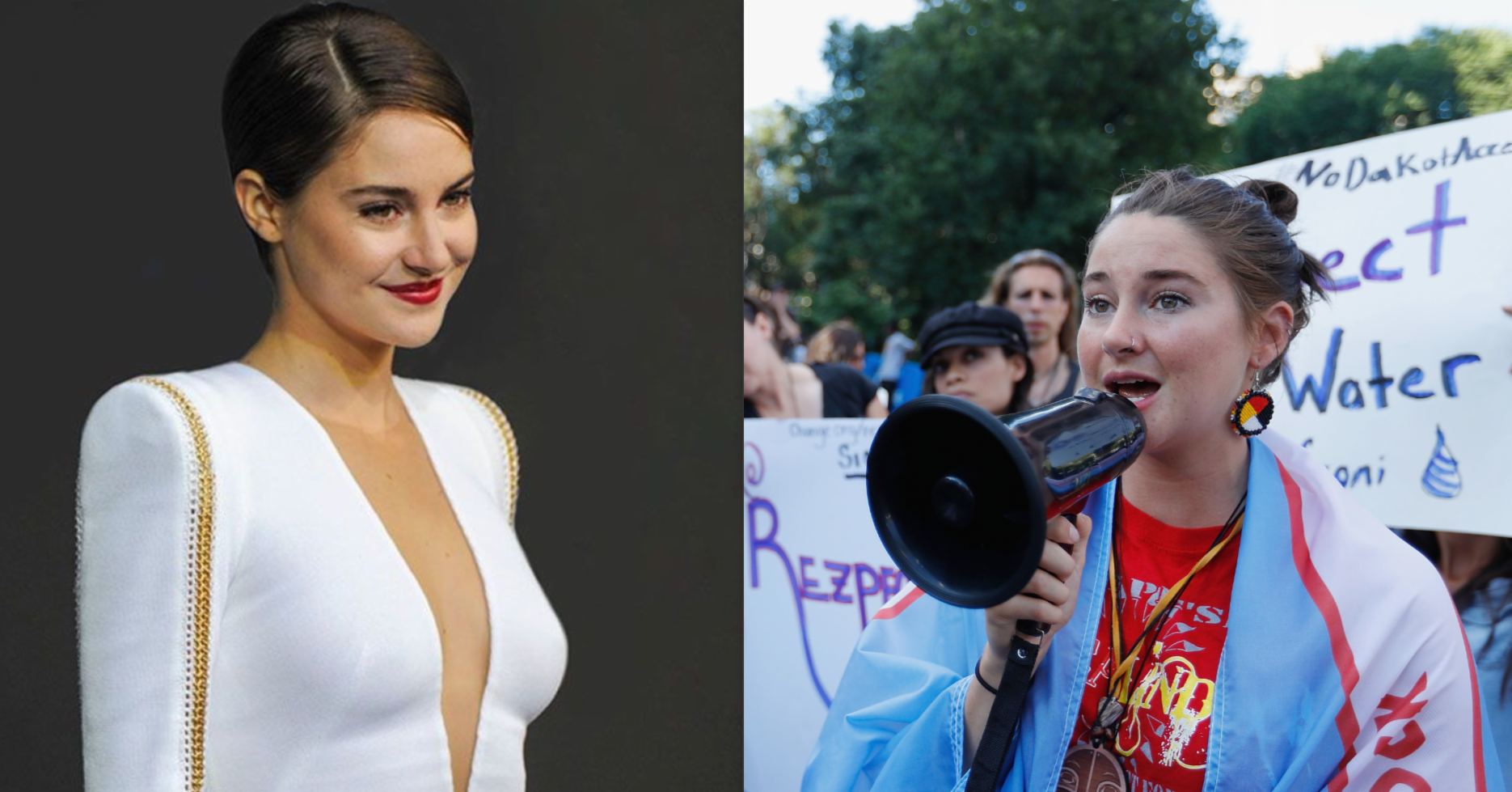 Left: Maxim
It's fairly typical to see movie stars align themselves with activist causes, but few have stood toe-to-toe with law enforcement the way Shailene Woodley has. 
https://www.instagram.com/p/BK3276wjoU9
The Snowden actress was arrested for criminal trespassing and engaging in a riot last October in Sioux County, North Dakota, after she and hundreds of others protested the construction of the controversial Dakota Access Pipeline on top of sacred Sioux Native American grounds.
"I was strip-searched. Like get naked, turn over, spread your butt cheeks, bend over," she told Marie Claire. "They were looking for drugs in my ass."  
https://www.instagram.com/p/BYeKylpFWRH
The 25 year old was then taken to Morton County jail. 
"When you're in a jail cell and they shut that door, you realize no one can save you," she described. "If there's a fire and they decide not to open the door, you'll die. You are a caged animal."  
https://www.instagram.com/p/BYof-HNlNhb
Ultimately, Woodley plead guilty to misdemeanor disorderly conduct. She was ordered to serve one year of unsupervised probation and surrender a $500 bond. The strip search and time served, though, were probably the worst part of the whole experience. 
Well, that and the mugshot. 
"I wish I'd known that this was going to be as public as it was. I would have made, like, a face," the actress said during a February appearance on The Late Show. "I'm just looking at the person, like, 'Are you kidding me right now?'  
h/t: Page Six