Watch Sophie Turner, A.K.A. Sansa Stark, Chug Wine on a Jumbotron Like a Champ
She deserves the Iron Throne.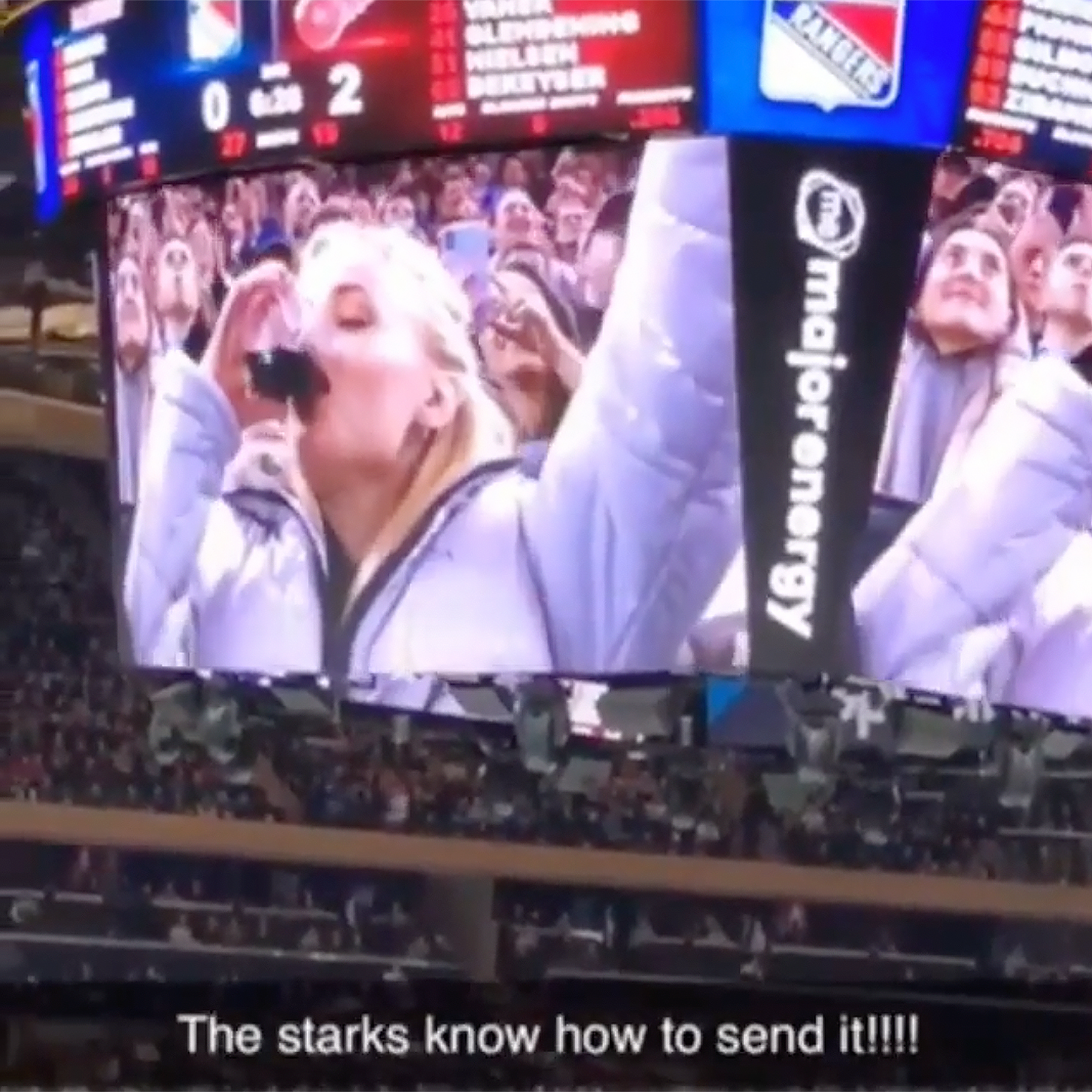 (Photo: Instagram)
On Tuesday night, actress Sophie Turner, also known as Sansa Stark on Game of Thrones, attended a New York Rangers game at Madison Square Garden with her fiance Joe Jonas.
When she realized she was on the Jumbotron, she did what any of us would do: She danced. She dabbed. She slammed her wine in one big gulp, Juul in hand. And then she wiped her mouth and cheered for herself, because she is a queen.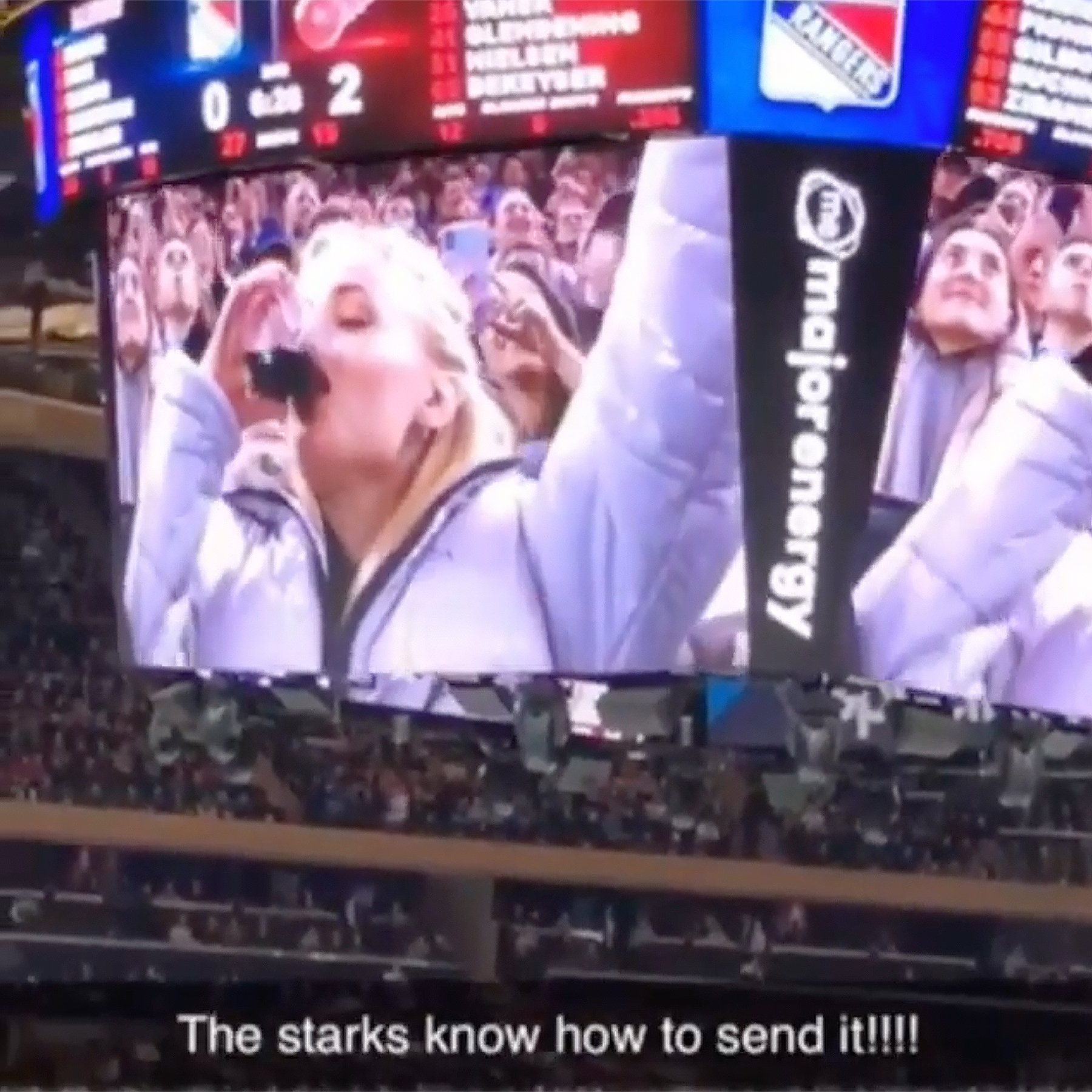 She posted the instant classic of a video — that looks like it was taken on Snapchat with the caption "The starks know how to send it!!!!" — on Instagram, adding her own caption of "Send it for the Starks."
Even rapper Drake was blown away by the incredible video and commented: "Wow inspiration for 2020 and beyond."
And with that said, Sansa Stark deserves the Iron Thrones. No question about it. Only real queens chug wine and dab on the Jumbotron.