Sorority Girls From University Of New Hampshire Sang Kanye West's 'Gold Digger', And The Internet Is Not Happy
"Literally, the N-word should never leave your mouth."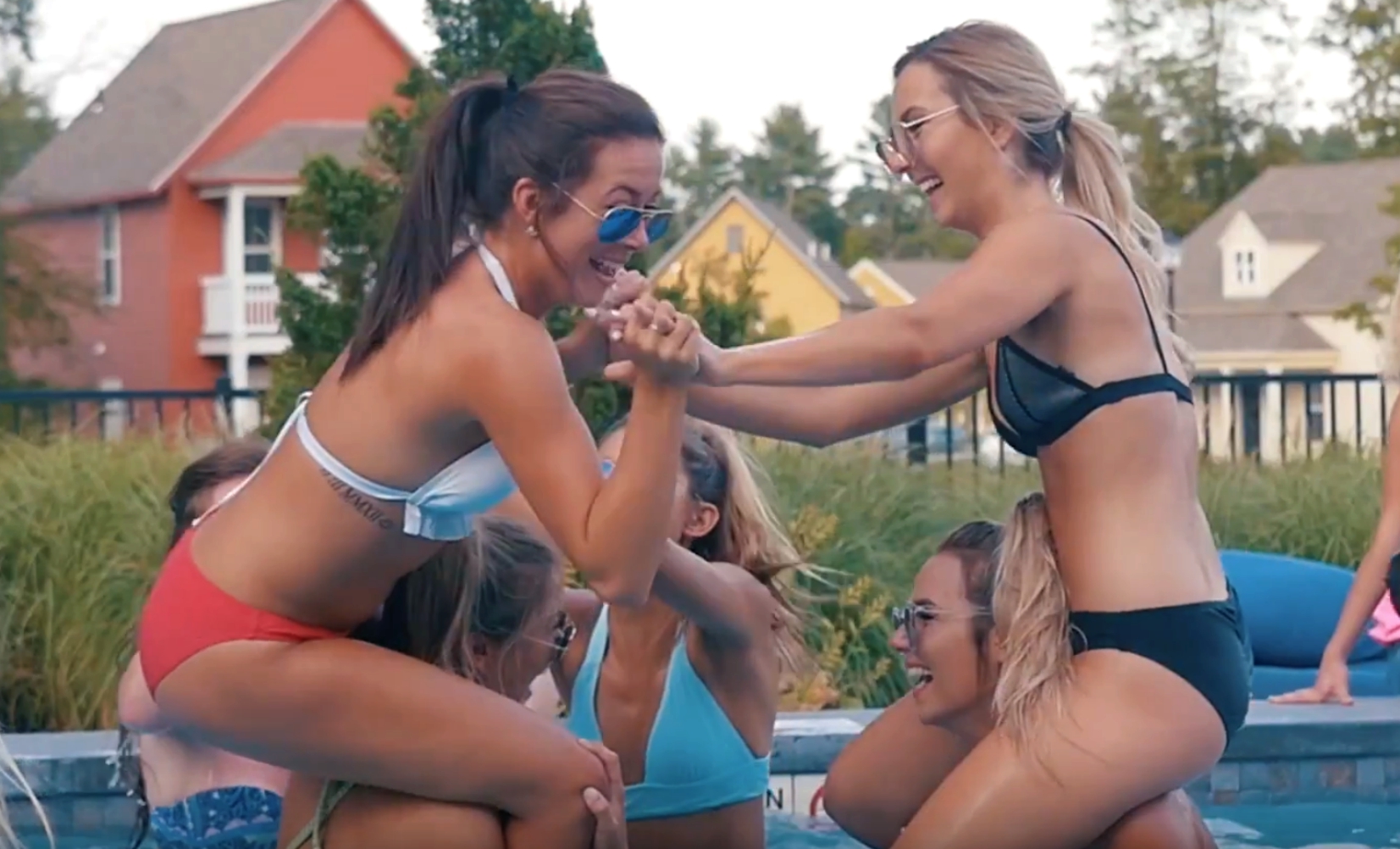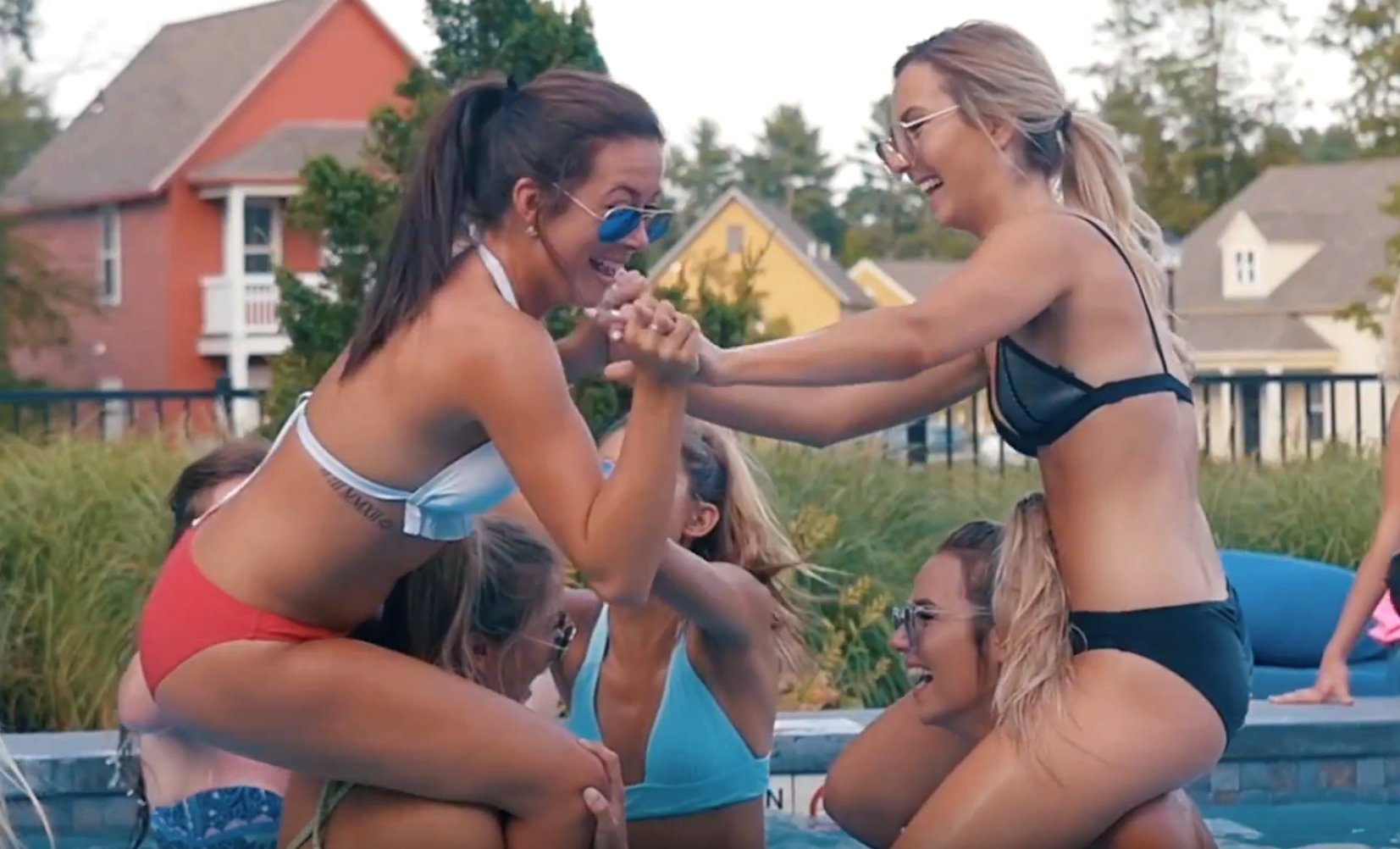 Surprise, surprise. A group of Alpha Phi sorority girls at the University of New Hampshire are stirring up controversy, thanks to what probably seemed to them like a harmless video of a party sing-along to Kanye West's 'Gold Digger.'
" tml-embed-width="267″ tml-embed-height="476″ tml-render-layout="inline
The song contains the 'n-word,' which the girls sang along to without a second thought. People didn't like that too much. In fact, many have expressed total outrage, and the sorority sisters have been called "ignorant and insensitive."
An anti-racism student Facebook group called "All Eyes on UNH" posted a detailed critique on the video, which reads:
"A member of Alpha Phi Sorority put up this video of girls singing along to 'Gold Digger' by Kanye West on her Instagram story. The girls sing the N-word without thinking of the implications. This is a showcase of ignorance and that the Panhellenic Council should do better in combating racism. The first step is addressing willful ignorance."
"If you know the lyrics so well, then you should know when the word is coming up and literally shut your mouth," UNH student Sofia Ford commented under the video.
" tml-embed-width="500″ tml-embed-height="645″ tml-render-layout="inline
"Not a word for us (white people) to use under any circumstances. It's ignorant and insensitive. Literally, the N-word should never leave your mouth. If you are white and think this is OK, then you have some serious growing up to do. Buy a dictionary and look up the term 'institutionalized racism,' and then come and defend this behavior."
"Hey white people, literally just don't broadcast you and your clan of Beckys saying the N-word and you'll be fine. Don't give any 'it's expression crap' because white people will never ever ever be able to tell me what it's like to be an 'n-word,'" added another student, Maggie Lowe.
" tml-embed-width="500″ tml-embed-height="626″ tml-render-layout="inline
The sorority had defenders who said the girls meant no harm, and that everyone needs to chill the hell out.
"These girls clearly were not intentionally trying to degrade people of color because of one word sung. They're college girls having fun celebrating their new members of the sorority," student Gabby Razz said.
Agreed. These girls are harmless. Sorority girls mostly just flash hand symbols, take selfies, and drink jungle juice for the sake of 'philanthropy.'
" tml-render-layout="inline
"It's a fucking song you moron!" wrote another student, Colin Avery. "They are having fun, dancing and singing! All I see is beautiful women have a good time! Stop trying to make everything into a race issue!"
"These girls are just being normal people singing along to a song," said Eric Hadley, a UNH alum. "These girls aren't racist and people up in arms over this are authoritarian pricks who hate free speech #GOWILDCATS."
A shit ton of songs have that word in it, and I highly doubt anyone stops singing along each time Kanye or Lil Wayne or Nicki Minaj or someone says it. Come on. 
H/T: Barstool Sports