Father of Las Vegas Shooter Was 'Psychopathic' Bank Robber on FBI Most Wanted List
Looks like being an insane piece of sh*t ran in the family.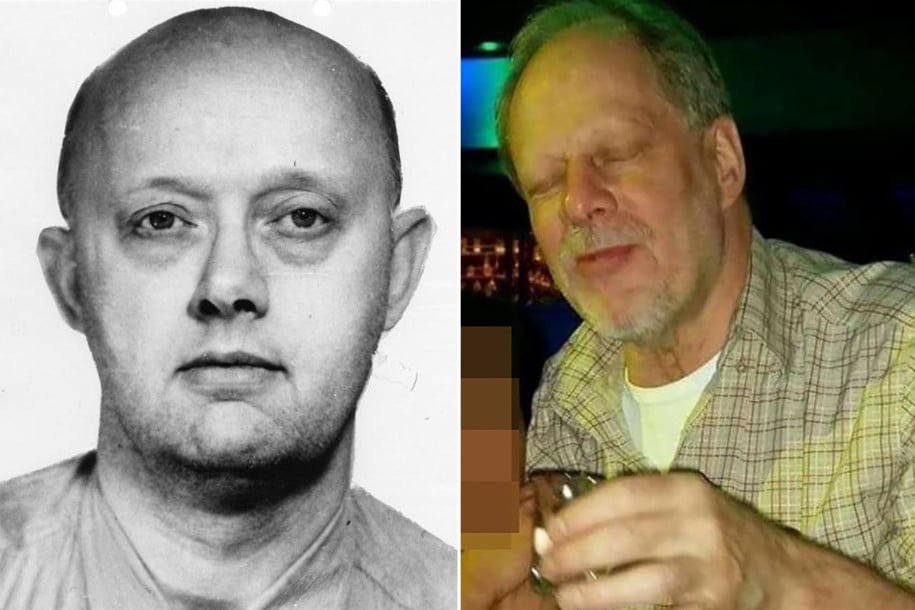 Just hours after 64-year-old Stephen Paddock opened fire on a crowd of concertgoers from the 32nd floor of his Las Vegas hotel room, a picture of the now-dead mass murderer is emerging. 
He was, apparently, an avid country music fan and gambler who travelled often to Las Vegas, none of which suggests he might go on commit the largest mass killing in modern U.S. history. But there is one detail in his past that might: His father was a "psychopathic" FBI fugitive. 
Paddock's relation to Benjamin Hoskins Paddock was revealed by his brother, an Orlando resident who was found quickly by local TV stations. Asked about his brother, Eric Paddock said he is "dumbfounded" by Sunday night's events. 
"The fact that he had these kind of weapons is just…Where the hell did he get automatic weapons? He has no military background, or anything like that. Like I said, he's a guy who lived in a house in Mesquite and drove down and gambled in Las Vegas. He did stuff, like eat burritos." 
Bruce Paddock, another brother of the shooter, said he hadn't spoken to Stephen in a decade. The California resident said Stephen Paddock owned apartment buildings with his mother and that's how he made his money. 
He was also a licensed pilot who owned two planes. "I don't know how he could stoop to this low point, hurting someone else," Bruce Paddock said. 
Police in Las Vegas are slowly releasing the information they have gathered on Paddock, who has no criminal record. 
"All of the checks that we have been able to do other than a routine traffic violation here in Nevada and nationwide working with our local FBI partners have been able to find no derogatory history on that individual," Las Vegas undersheriff Kevin McMahill said. 
"It's one of those really sad, tragic things that a man that's 64 years old that really had no other reason that we can find at least in his history here to go out and wound that many people."
Law enforcement officials are also saying that there's no reason to believe the claim by ISIS that Paddock's attack was inspired by the radical terror group. 
https://www.youtube.com/watch?v=ECXvT82kSGM
"The Las Vegas attacker is a soldier of the Islamic State in response to calls to target coalition countries," ISIS said through its Amaq propaganda agency. It claims that Paddock  "converted to Islam several months ago."
The FBI is denying that claim. "We have determined to this point no connection with an international terrorist group," special agent Aaron Rouse said in a press conference. 
Police in Mesquite, Nevada, where Paddock lived, have searched his home, where they found "some weapons" and "maybe some ammunition," police officer Quinn Averett said in a press conference. 
"What's unique for us is the gunman, the shooter, and the person with him, we in the Mesquite Police Department have not had any contact with these people in the past. We haven't had any traffic stops, any law enforcement contact, no arrests or nothing," Averett said, emphasizing Paddock's lack of a criminal record.
Police have yet to suggest a motive for the horrific massacre.