Now There's a Dating Site That Pays 'Sugar Babies' To Travel With Wealthy Men
Is using the Miss Travel site basically the same deal as hiring a hooker?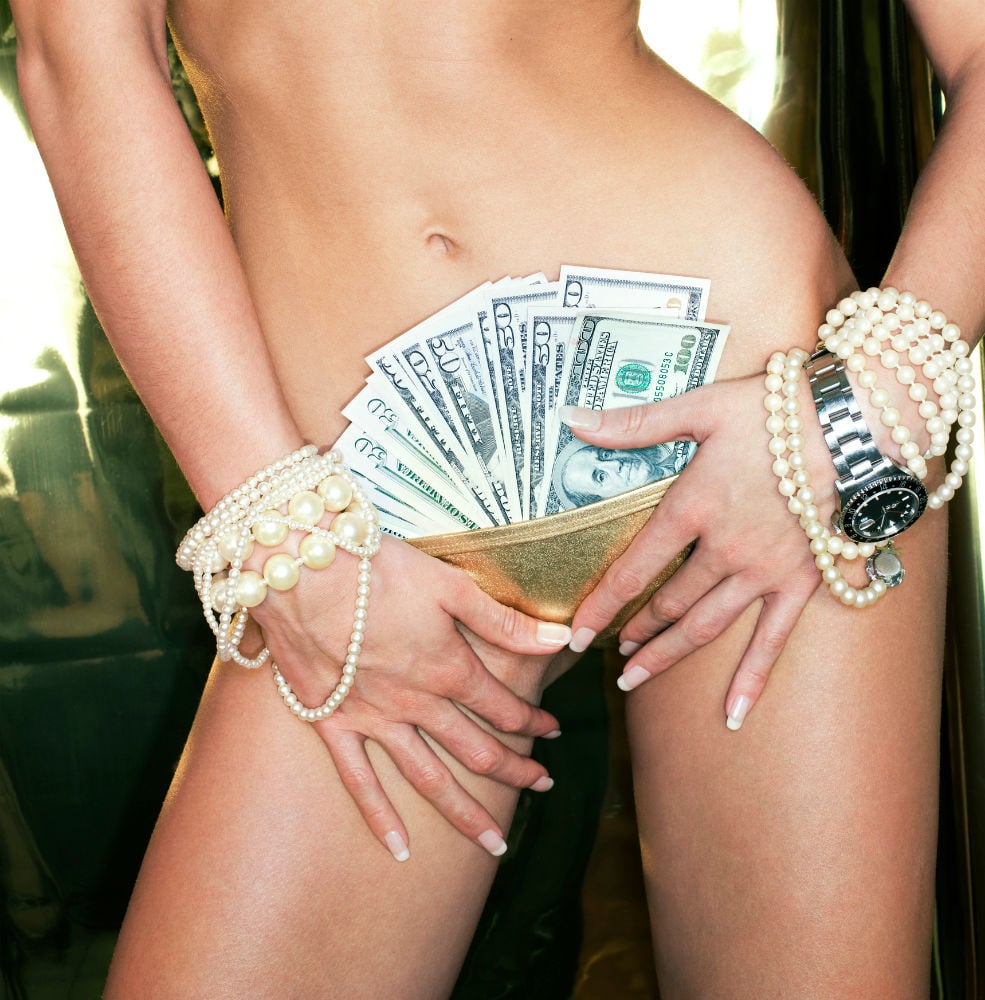 It's 2017, and the world of online dating is becoming more and more eclectic. There's a dating site strictly for tall people, another for those who choose to adopt a gluten free lifestyle, and even one for people who get their jollies from mullets.
And of course, there are dating sites for sugar babies, a.k.a. young-ish girls looking for rich, crusty old men (sugar daddies) who will splash out serious cash to buy them really expensive things they don't need.
One of the lesser known of these sites is Miss Travel, which, as the name implies, matches girls with rich dudes around the world, with whom they go on luxurious vacations, and hook up.
To reiterate, Miss Travel is a "dating" service that matches young girls who like money with wealthy dudes who like girls with little or no self-respect, and they go on vacation together and have sex. Sounds pretty legit, if you ask me.
One of the site's users is 24-year old Heidy Pandora, who says she's been using the site for three years, and has been to over 20 countries with random rich dudes. Some of her glamorous vacations include trips to Dubai, Morocco, Hawaii, Aruba, and Thailand.
" tml-render-layout="inline
Heidy describes herself as a "full time traveler," which means she's unemployed, and probably has no intention of becoming employed any time soon. 
"I don't pay for anything. You can do half and half but I prefer not to," she told The Sun. "I don't want to spend money on travel because it's really expensive."
Indeed it is, Heidy. In fact, life itself is really expensive. That's why most of us have jobs.
Anyway, as is the case with most sugar baby dating sites, many of the men on Miss Travel are married, yet they blow tons of money on these carefree sugar babies in exchange for, yep, having sex with them.
" tml-embed-width="500″ tml-embed-height="503″ tml-render-layout="inline
"I don't see it as such a big deal to have sex with married men," Heidy says, blithe as can be. "I've traveled with different types of guys, but I didn't have sexual relations with all of them."
Ah, well at least she didn't sleep with all of them.
" tml-embed-width="500″ tml-embed-height="584″ tml-render-layout="inline
Most of us would think that being a sugar baby and jet-setting with random ass dudes and sleeping with them is either prostitution or gold-digging. But is it? Is prostituting yourself and giving old dudes their jollies in exchange for luxury vacations really considered gold-digging?
Most would say yes, definitely. But if you ask Heidy, she'll say it's absolutely not gold-digging, but rather a truly glamorous and respectable way to travel for free. 
You keep telling yourself that, honey. 
H/T: The Sun