Taco Bell Is Making a Taco Shell Out of Fried Chicken
Isn't this one of the seven signs of the apocalypse?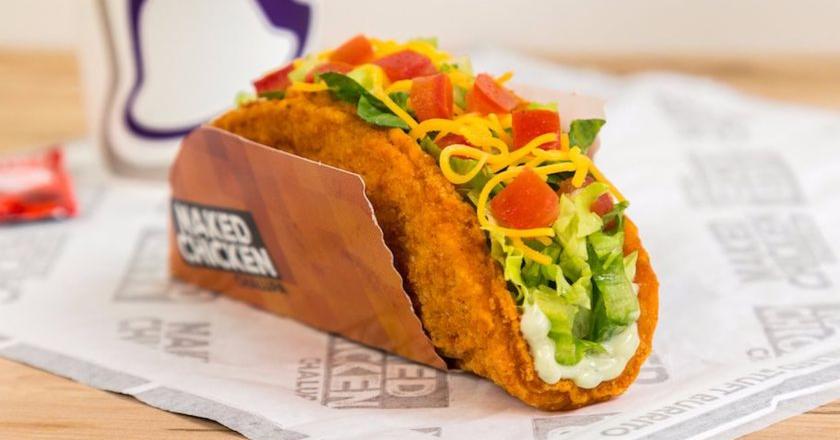 Taco Bell
Creating a greasy concoction you'd expect to find at a Midwestern state fair, Taco Bell is swapping out boring old tortillas for tasty fried chicken.
Dubbed the "Naked Chicken Chalupa, the Tex-Mex chain is rolling out their new artery-clogging creation in an attempt to appease the nation's record-high demand for poultry.
Taco Bell President Brian Niccol provided some insight in an interview with Bloomberg. "Fried chicken is growing at a tremendous clip," Niccol explained. "It's a real void on our menu, and it's something that our customers ask us for." 
Whether you're looking to satiate a new-found craving, or you're just plain curious, Business Wire reports that the new item will be available for $2.99 nationwide when it debuts January 26.