At Least 22 People Are Dead After Bombing at Ariana Grande Concert in U.K.
ISIS has taken credit for the attack, which injured as many as 59.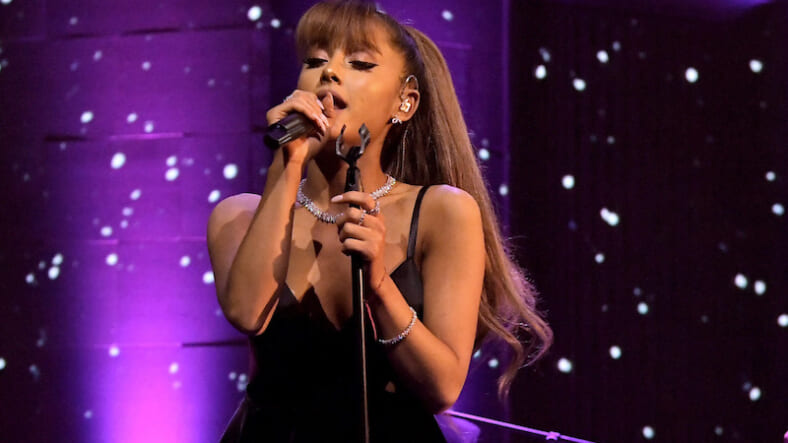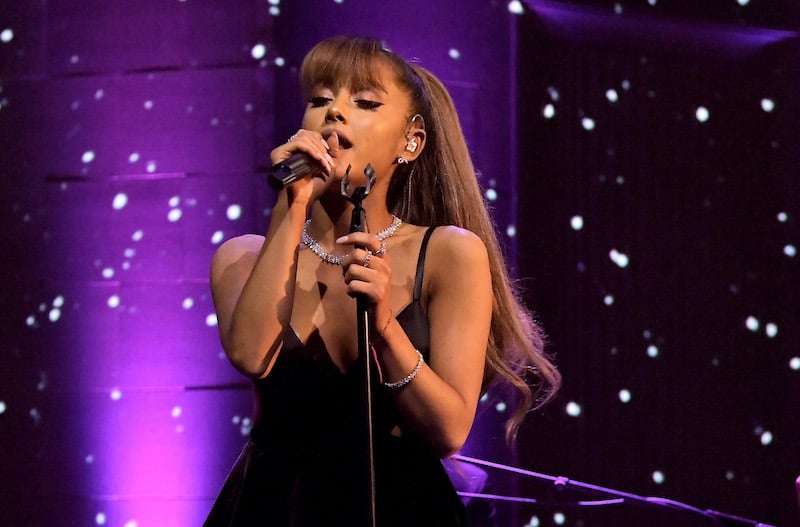 At least 22 people are dead and dozens more injured after a bomb ripped through an arena in Manchester, England, at the end of an Ariana Grande concert on Monday night. It was the deadliest terror attack in Britain since July 7, 2005, when a series of bombs on London's public transit system killed 52.
The explosion, which police said was set off by a suicide bomber, went off near one Manchester Arena's exits at 10:33 p.m., police said, just as the concert was ending and a stream of people were leaving the venue. There were many young fans among the crowd, leading to a long night of searching for many Manchester-area parents, some of whom took to social media in a desperate attempt to find their children. 
"We now know that a single terrorist detonated his improvised explosive device near one of the exits of the venue, deliberately choosing the time and place to cause maximum carnage and to kill and injure indiscriminately," British Prime Minister Theresa May said after the attack.
"This attack stands out for its appalling, sickening cowardice, deliberately targeting innocent, defenseless children and young people who should have been enjoying one of the most memorable nights of their lives," she said.
Police were quick to label the attack a "terrorist incident" and immediately began working to establish if the bomber was working alone or a part of a terror network. So far, there has been one arrest related to the bombing.
With regards to last night's incident at the Manchester arena, we can confirm we have arrested a 23-year-old man in South Manchester.

— Greater Manchester Police (@gmpolice) May 23, 2017
ISIS has also claimed responsibility, putting out a statement saying the bombing carried out by a "one of the soldiers of the Caliphate." The group also claimed responsibility for the last major attack in the U.K., which occurred in late March when five people were killed on a bridge outside of London's Westminster Palace.
Ariana Grande was not injured in the blast, a representative said. The 23-year-old singer shared a message on Twitter late Monday night 
broken.
from the bottom of my heart, i am so so sorry. i don't have words.

— Ariana Grande (@ArianaGrande) May 23, 2017
As reports of the attack started pouring in, some concertgoers posted videos to social media showing a frantic scene inside the stadium. One video appears to include the noise of the explosion from inside the arena.
https://twitter.com/elliefreyax/status/866830824561414145https://twitter.com/hannawwh/status/866775833553379328
"We ran and people were screaming around us and pushing on the stairs to go outside and people were falling down, girls were crying, and we saw these women being treated by paramedics having open wounds on their legs … it was just chaos," concertgoer Sebastian Diaz told Reuters. "It was literally just a minute after it ended, the lights came on and the bomb went off."