Tesla CEO Elon Musk Says Coronavirus Panic is 'Dumb' and Nearly 2 Million People Liked His Tweet
Coronavirus may have hit every continent except Antarctica, but Musk isn't worried.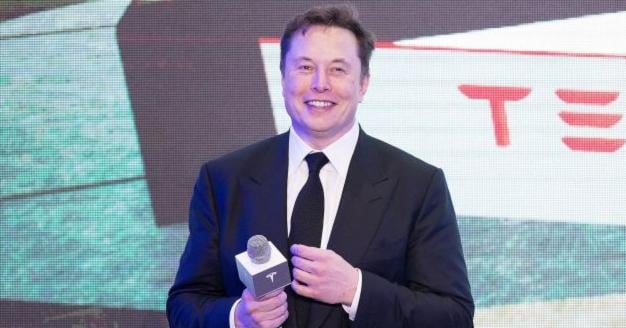 Getty Images
Things look pretty good from atop billionaire mountain if you're Tesla mogul Elon Musk. He indicated as much regarding the unfolding worldwide Coronavirus crisis in a tweet posted Friday. Based on the million-plus likes his tweet received, there are people who agree with Musk's skepticism regarding fear over the disease.
The coronavirus panic is dumb

— Elon Musk (@elonmusk) March 6, 2020
"The Coronavirus panic," according to Musk, "is dumb." 
The "panic" he's referring to is in part the steady progress of worldwide restrictions and measures aimed at slowing the spread of the virus. Examples include the cancellation of South By Southwest (SXSW), the 2020 BNP Paribas Open tennis tournament in Indian Wells, California, and multiple restrictions on public gatherings throughout Asia and Europe.
Musk received plenty of responses to his tweet in addition to the likes—and they were a mixed bag, some of them quite critical of his perspective.
It's dumb to panic but people should always be prepared for a pandemic or natural disaster that requires them to stay inside for 30-60 days. That's just being prepared. The panic is because media has hyped it because they wang to blame Trump for a disease that broke out in China.

— Robby Starbuck (@robbystarbuck) March 7, 2020
https://twitter.com/angelikastalman/status/1236066415179780096
I'm sure it seems like that from SPACE. All you can see is a blue marble with some interchangeable profit centers on it.

— Elie Mystal (@ElieNYC) March 6, 2020
USA Today noted another event, one that may have directly inspired Musk's tweet. 
On Friday, Apple encouraged its employees in Silicon Valley to work from home as a precaution against coronavirus. Alphabet, Microsoft and others have similar strategies in place.

Tesla hasn't come forward with how the company is dealing with the outbreak's fallout, however, the automaker's Shanghai factory temporarily shut down at the end of January. It reopened in early February. 
The World Health Organization (WHO) has yet to declare Coronavirus a pandemic, but on Monday, March 9th the stock market was in free-fall (including Tesla shares, which were down over 10 percent) over fears about the virus as well as a precipitous drop in oil prices.
Musk got a lot of feedback for his dismissive statement, but it looks like the market doesn't always pay that much attention to tweets, after all.