Meet 3 Industry Disruptors Shaking Up Fashion, Comedy and Business
These social media-savvy successes are totally crushing it.
Rendy Achille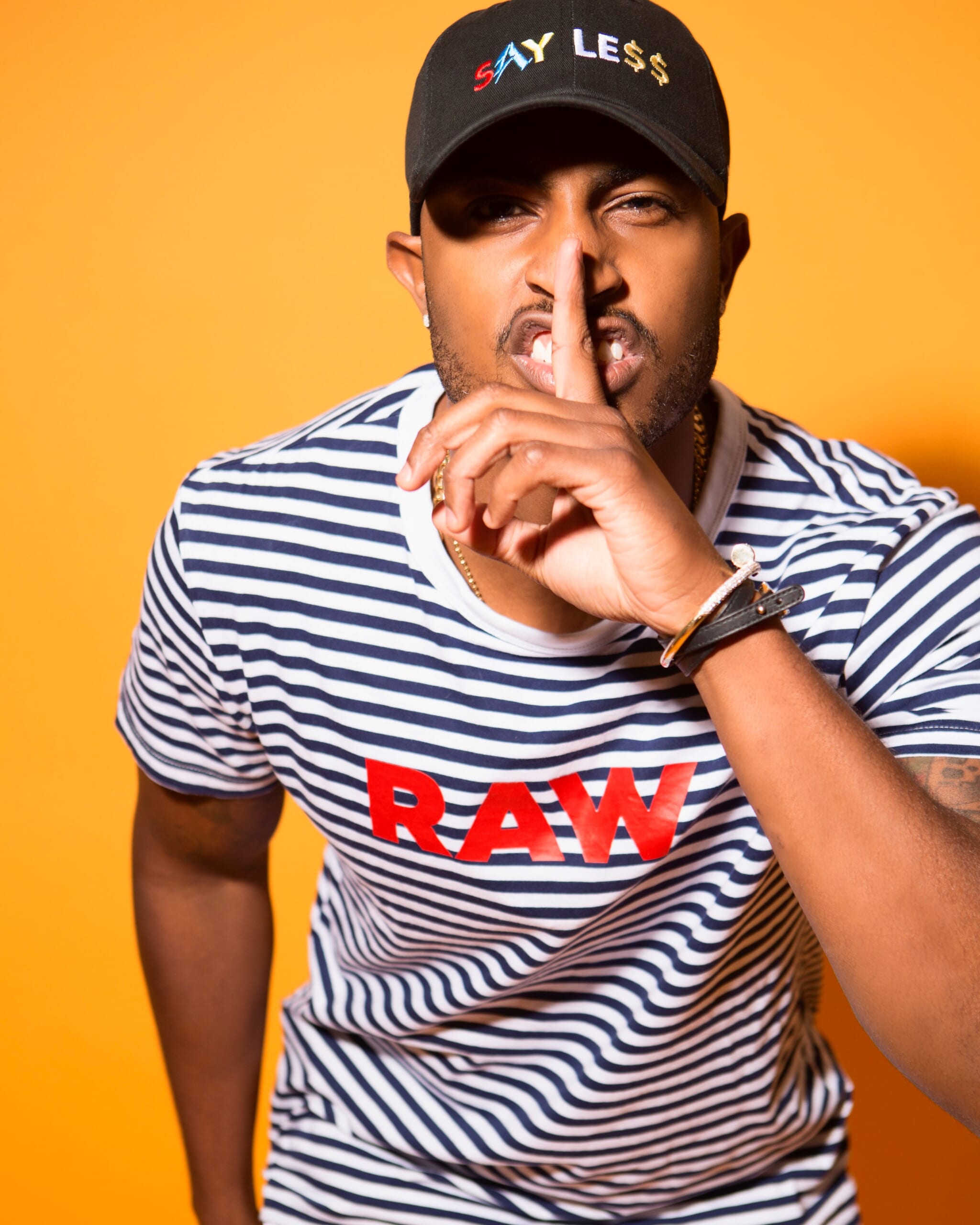 Presented by T1
The focus on industry disruptors started to boom with the advent of social media, and since this paradigm shift occurred, the rate of popular digression from standard norms has only continued to increase.
Whether in art, fashion, or business, extremes on social media have become the new "cool factor" for millions of millennials, introducing new and sometimes iconoclastic thought leaders who are capitalizing on the "wow factor" they've created to reshape their industries.
Let's meet a few of these industry disrupters and see the unlikely trends they've kicked off.
Achill3 Apparel

It's thanks to breakout designers like Achill3 Apparel that hip-hop is becoming one of the dominant forces in pop culture.
CEO Rendy Achille has memorialized the slogans of today's most audacious hip-hop trends—such as Trap and Savage—into posh streetwear products with a European flair.
https://www.instagram.com/p/BaaI8LuD0g-
Besides its raw and dramatic aesthetic, Achill3 dovetails perfectly with the transition of hip-hop into high fashion (led by prominent artists such as A$AP Rocky, G-Eazy, etc.) and as a result is hitting right at the beating heart of youth culture.
Led by celebrity supporters such as Odell Beckham Jr., Von Miller, and Fabolous—it's really no surprise and has become one of the major driving forces behind the popularity of raw hip-hop appeal. 
David Perry

In comedy, neophyte David King Perry has swiftly risen to public prominence by challenging and satirizing today's pop culture pyramid that is shaping everything from politics to fashion and the arts.
Growing up in elite circles in New York City, Perry was quick to realize that social stature and popularity weren't at all merit based.
According to Perry, the vast majority of the cool crowd was nothing other than the lucky recipients of wealth, good looks, or nepotism. A keen student of mass psychology, Perry deduced that so much of the value we place on those we emulate, art we appreciate, and even those we socialize with, was completely arbitrary and even asinine.
https://www.instagram.com/p/BlWKawCFAjv
In a comedic effort to expose this phenomena, Perry and fellow comedians Uncle Daddy and Andy Milonakis take regular aim at the overblown price of popular contemporary art (see above) as well as today's uber-narcissistic competition to obtain the most Instagram followers.
His attempts to expose today's social constructs for the foolish measuring tools they truly are has reverberated widely over social media, skyrocketing his Instagram page up by more than 100,000 followers in just the past month.
Sashin Govender

The digital business landscape has been changing rapidly too, and with it, new unlikely heroes are emerging that offer their followers brand new pathways to become successful.
One such example is Sashin Govender, a 24-year-old entrepreneur from Africa. In the span of just 6 years, Sashin grew his direct sales business from the ground up to over 74,000-plus affiliate marketers. Today his platform grows by several hundreds of affiliates per week and generates over $2 million dollars per month in reoccuring membership fees
Through his breakthrough success, Sashin became a influencer in the digital business community (garnering hundreds of thousands of social media followers) and started to mentor his own roster of business prodigies to become digital age leaders through brand-new opportunities such as direct sales, personal brand development, social e-commerce distribution, and online mentorship.
The emergence of such unorthodox trends has created a bevvy of new opportunities. As people rush to fill them, their shock factor gradually dampens and they form clean cut new lanes of expression, understanding, and prosperity within our rapidly expanding digital marketplace. 
It's thanks to industry disruptors such as Rendy, David, and Sashin that individual creativity now plays more of a role than ever defining contemporary culture, empowering all of us to step outside of our comfort zones and help set the tone for our lives.